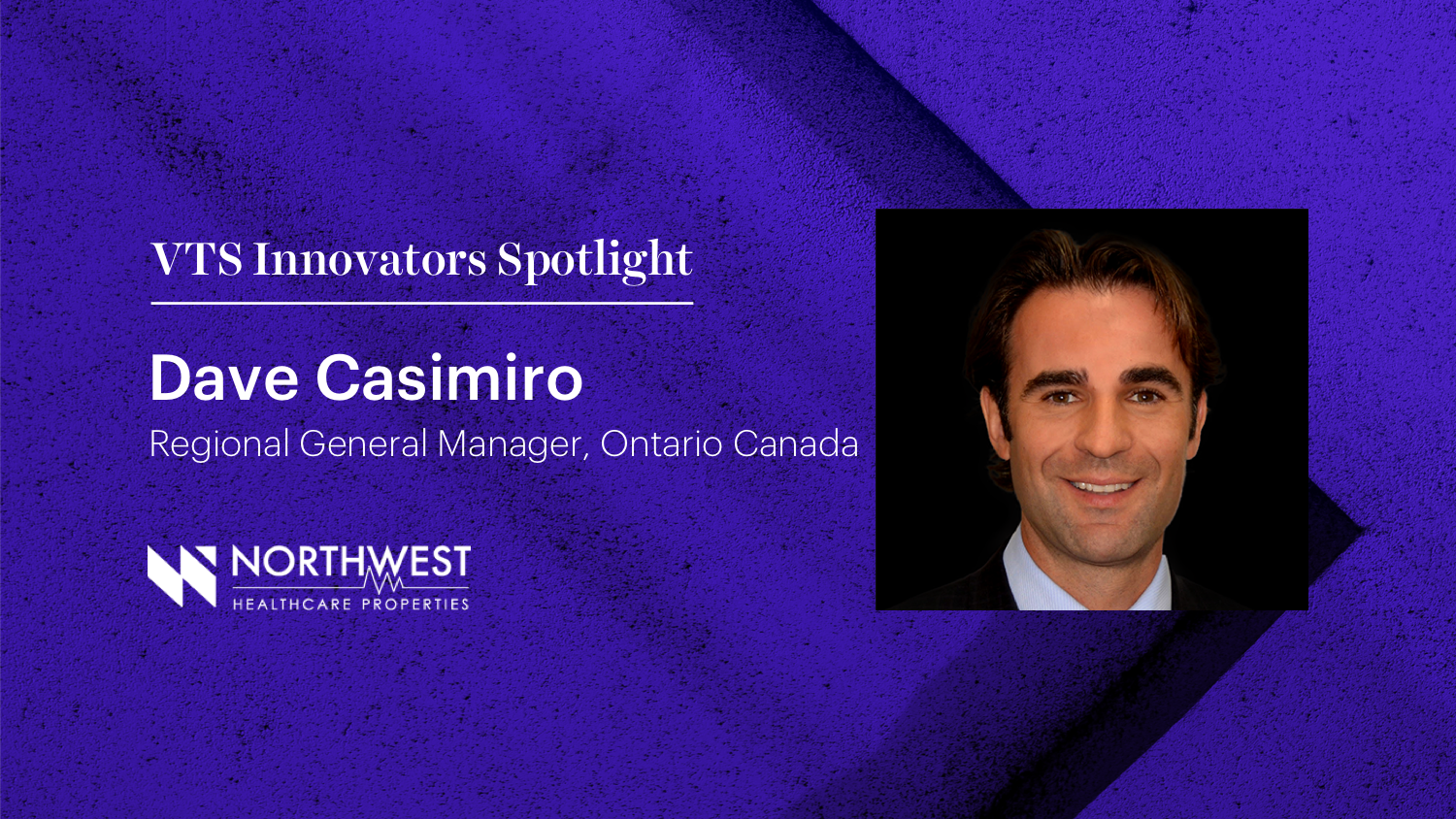 NorthWest HealthCare Properties Regional GM Dave Casimiro on Using Technology to Better Serve Medical Office Tenants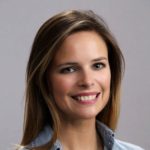 Director, Content and Communications, VTS
Toronto, Ontario-based NorthWest HealthCare Properties REIT is the biggest non-government owner and manager of medical office buildings and healthcare facilities in Canada. It boasts a portfolio of 149 properties totaling 10.1 million square feet in Canada, Brazil, Germany, Australia and New Zealand.
Medical office buildings (MOBs) are not your typical office buildings, because they cater to doctors and medical staff as well as patients. Many MOBs today have a patient-centric approach focusing on making the patient experience more comfortable. NorthWest is at the forefront in adopting emerging technologies at its properties to better serve its tenants.
We're "investing in technology and digital platforms as everything becomes less paper and more digital with electronic medical records," Dave Casimiro, NorthWest's Regional General Manager, tells VTS. "We want to ensure that piece is top of mind for our buildings and for our prospects and our existing tenants."
VTS sat down with Dave, who oversees the REIT's portfolio in Ontario and Atlantic Canada regions, and was a speaker at VTS' global user conference, Accelerate, in June 2018. Our goal was to find out more how evolving healthcare and new technologies will continue to impact the medical office building of the future.
Enjoy.
VTS: How did you get your start in commercial real estate?
Dave Casimiro: I started right out of school. I did my undergrad and went straight into commercial brokerage. One of my professors was pretty big in the commercial real estate world and promoted brokerage heavily. I worked in brokerage for four years before making the move to NorthWest.
VTS: Were you working on healthcare properties and brokerage or was it a new asset for you when you joined NorthWest?
Casimiro: Not on purpose. At the time, when a call would come into brokerage from any type of medical tenant, a lot of the seasoned brokers didn't want to deal with doctors so it got passed on to me. It became a bit of niche and a learning experience for sure. I enjoyed the interaction piece. Then into my fourth year of brokerage, NorthWest came calling and I was recruited and it just seemed like a logical fit, because I was one of the few people who really enjoyed it. Here was this real estate firm looking at specializing exclusively on medical and healthcare real estate.
VTS: What do you love most about your job?
Casimiro: I really like the interaction with the people. Our tenants are from different parts of the world, different backgrounds and different experiences. And I also like the thrill of the deal. No two deals are the same. We're not a big institutional player, so I can roll up my sleeves and get my hands dirty in a lot of aspects like construction and property management. Having a regional role means overseeing operations – from leasing, marketing and business development to property management, operations and construction. Obviously, I'm surrounded and stand next to a good team. Essentially, my focus is on the performance on the respective properties within the region.
VTS: The pivot from a property-focused industry to a tenant-centric one is a topic we hear a lot of leasing professionals talking about. What does this shift mean to the team at NorthWest and how are you approaching it?
Casimiro: I find it to be really interesting subject matter from the sense that the focus and attention that are allocated and dedicated to our properties, our tenants and our prospective tenants differ from the traditional office and landlord. Because really at the end of the day, most of the people that are coming into our buildings are either ill or don't want to see their doctor, and they're likely looking to leave. It's personal in nature.
So what do our buildings have to look like? We have to run them efficiently because there's a tremendous amount of high traffic. They have to be clean. They have to be accessible. We have to have a focus on what our physicians do and who their patients are. No one's going in there to really buy anything so it's not the retail piece, and no one's really going in there except the tenants to work. It's the people visiting their doctor, and we try to add the personal touch.
VTS: Are you changing anything in the leasing process or how you work with with tenants in light of these market shifts? For example, are you thinking about collaboration or increased flexibility?
Casimiro: Totally. We develop as well so some of our development features incorporate a bit more of a retail-type, ground-floor podium with an office tower above to try to respond to that walk-up, accessible, multiple-entrance feel while being in a building.
We also have a subsidiary company called HealthPark Medical Clinics, which is a managed clinic practice for doctors, so it's hoteling for doctors. We've done that to respond to two spectrums of demographics. One is the mature physician looking to semi-retire. They don't want to carry the overhead of having a solo office or a multiple-physician office, so they work a couple of days a week at this clinic. And second is the newer, career-starting physician who has yet to decide where they want to plant roots and establish home life and family life. This provides them the flexibility to come in and work as well.
That's been a response on a tenant-centric piece. In terms of our buildings, we're WiredScore-certified, which we're pretty excited about. We're investing in technology and digital platforms as everything becomes less paper and more digital with electronic medical records. We want to ensure that piece is top of mind for our buildings and for our prospects and our existing tenants. We've also hired and created roles within our organization to be a bit more tenant-centric, tenant-focused.
VTS: What are some objectives of those new roles?
Casimiro: We have a tenant services coordinator, whose sole focus is to be that main point of contact for tenants, for all things being tenant-related. It didn't exist in our organization before. We internally manage as well, so we have a pretty robust management team from leasing and property management to our own in-house construction team, designer, operations team and supervisors.
We've tried to beef up our management team to be a lot more hands-on and responsive to the needs of our tenants. Given the number of tenants we have, it has been a nice change from the tenant's perspective.
VTS: Are you seeing any results in terms of retention or expansion of leases from having that tenant services coordinator and changing your management team structure?
Casimiro: For sure. Obviously, our levels of communication are much higher, so it's the transparency piece. We've gotten a lot of positive feedback, even though some of the messaging may be difficult to hear. And generally speaking, our renewal retention is quite high because of how we've changed our management to be more responsive. We're also present, and what I mean by that is we have localized management offices, so our teams physically sit in our buildings, so they're more accessible and living and breathing with the tenants if there are issues.
We spend a lot of time and allocate funds to healthcare space. We attend and exhibit different conferences and seminars, and we present at healthcare and physician-focused events. We try to really participate in them not only to increase our brand awareness and presence, but also to show our existing tenant base that we're invested in not just bricks and mortar, but in the healthcare space on a long-term basis.
VTS: How is technology changing the way that NorthWest operates?
Casimiro: Immensely. If anyone answers that differently today then they're missing on some opportunities. We're with VTS. We use Building Engines for our work order systems and operations. As I mentioned, we're in the process of finalizing and getting our portfolio WiredScore-certified.
We're looking to roll out building WiFi, which currently doesn't exist in our competitors or our market space. It's just about the ability to respond and have access to information.
I'm happy to say, and I actually sent out an email earlier today to my team informing them, that effective today, we're moving away from an Excel net-effective rate analysis sheet and exclusively using VTS.
These milestones are big. That's one on a list of five, six, seven that we're starting to knock off, so that we're not duplicating efforts, and we actually have things centralized on a platform and that's pretty key to us. And it ties into our responsiveness to tenants. Our tenants are asking for it with the electronic medical records and the ability to transfer large digital files, digital scans and x-rays.
VTS: You're a second-time attendee at Accelerate. Based on your experience, why do your industry peers need to be there?
Casimiro: There are a couple of reasons: One it goes without saying that what VTS has and is doing is revolutionizing real estate, and being part of that is critical regardless of what stage you're in and what you're doing now. It's just being part of the vision behind VTS and the continued upgrades.
The second piece is the people that the conference attracts. When you have substantial real estate organizations making decisions on software and how data-driven results and analysis impact their business, there's no real other place where you can put that much together over a couple of days.
The conference isn't your typical real estate forum where everyone's in a big room and five people are up on stage. It's super interactive, forward-thinking and engaging, and I think generally speaking, everyone there is very much open and excited to share, and you don't necessarily always get that in real estate.
A lot of competitors are in the same room, but they're talking about how and what they're doing that might be differentiating themselves, and they're sharing amongst peers in the group. It's a very open, collaborative event. I can't help but notice how much the Canadian content has increased. Not only the people who have signed on board, but the people who are going to be attending this year is incredible.
VTS: What would you be doing if you weren't in real estate?
Casimiro: I really love what I do every day. It's hard to think of not being in some sort of real estate capacity. But definitely it would be something people-oriented, not necessarily sales or education, but it has to be with people. I love it. I love the interaction with everybody from all over the world.