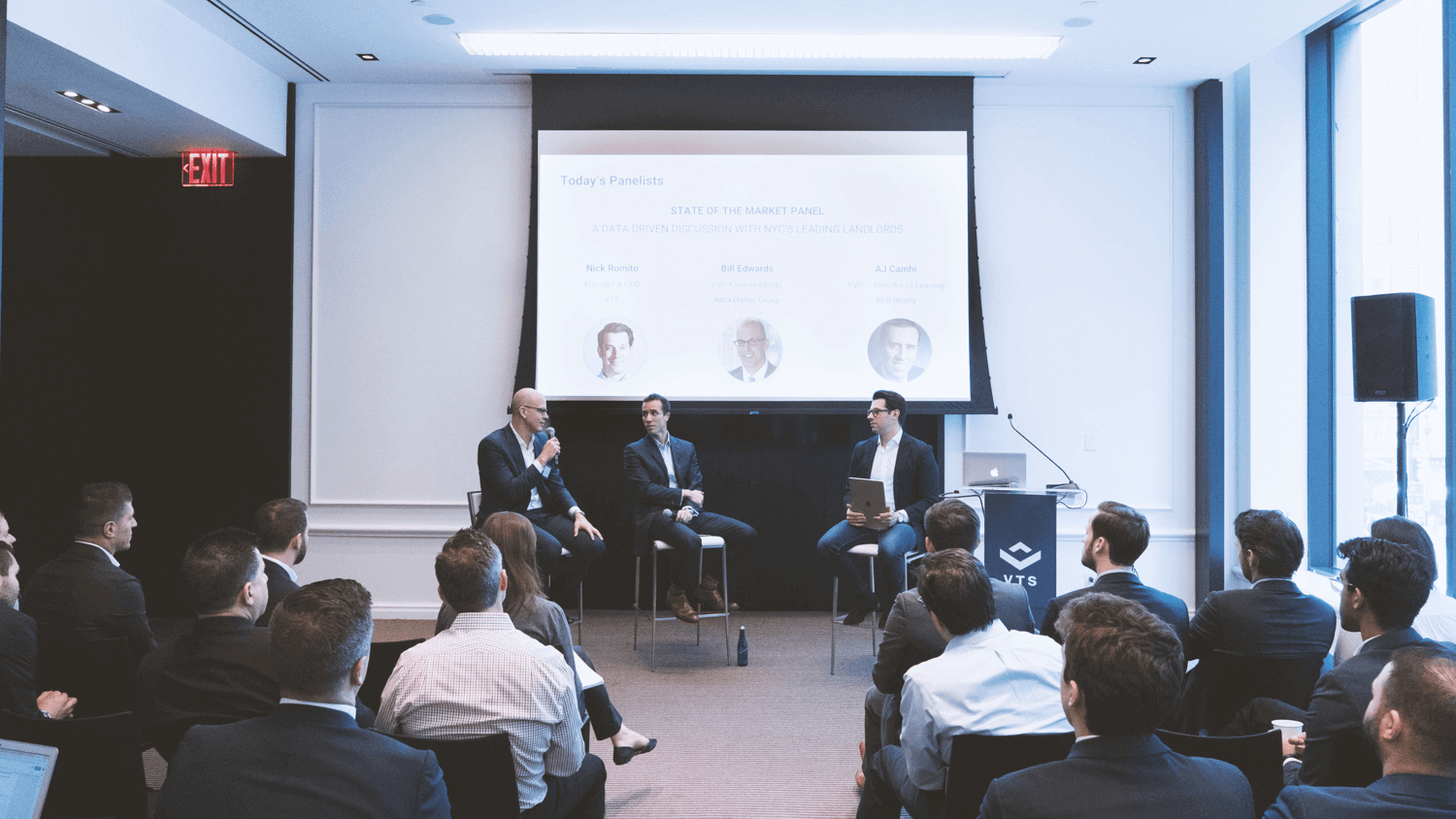 NYC Landlords Rockefeller Group, RFR Realty, and Sage Realty Talk Transformation and Growth in a Rapidly Changing Market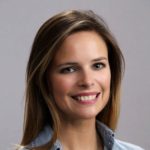 Director, Content and Communications, VTS
In February, VTS kicked off our global Market Insiders' tour, where we're gathering regional and local landlords for an inside look at the trends, players, and data shaping local markets. First up? Our home base, New York City.
We were honored to be joined by a group of local New York players, including Rockefeller Group Development, RFR Realty, and Sage Realty Corporation for an afternoon of thought-provoking conversation and insights into the rapidly transforming New York market. Read on for the highlights!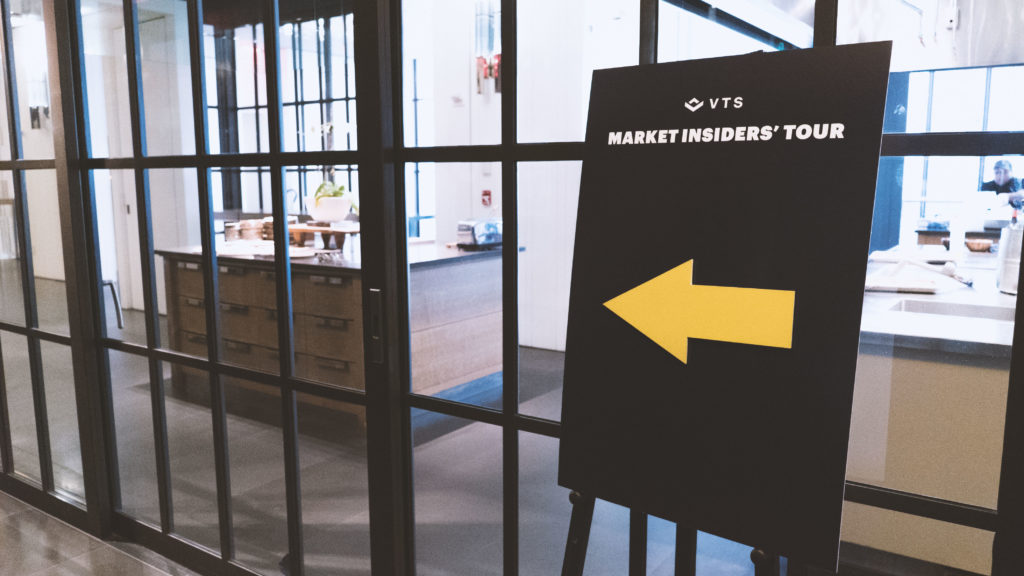 VTS CEO and Co-Founder Nick Romito on Winning in an Era of Rapid Change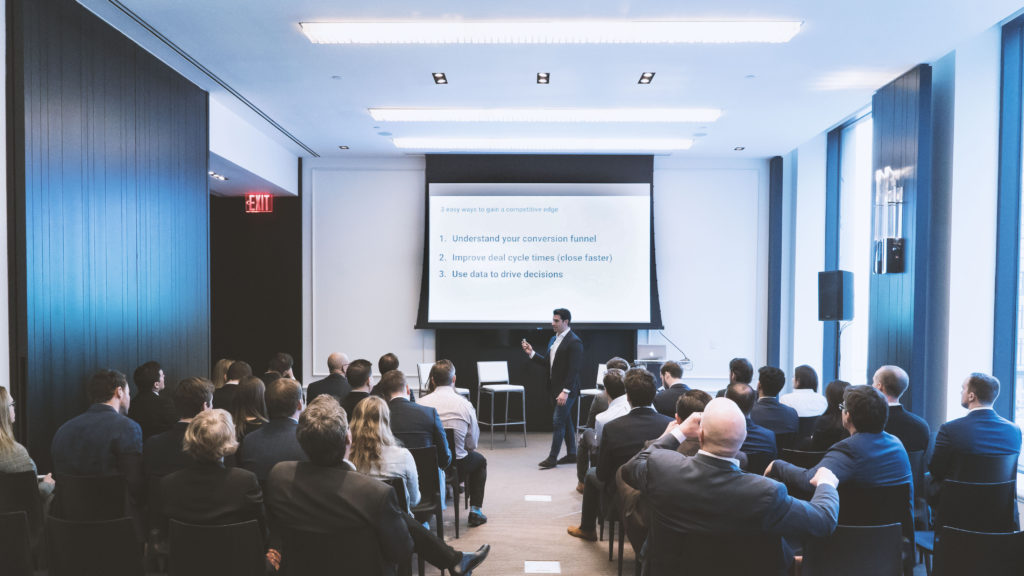 VTS CEO Nick Romito kicked off the event with a keynote focusing on the key global and local trends shaping the future of the NYC market. "Commercial real estate is changing at a pace no one expected, so how do you stay ahead?" Nick asked the crowd.
Nick walked the audience through three major trends developing across the NYC market as seen through VTS MarketView data:
Tenants are densifying and taking less space
Lease lengths are shortening
Concession packages are increasing
How do landlords gain a competitive edge in this environment? Nick covered three ways — "understanding conversion funnels, improving deal cycle times, and using data to drive decisions."
Landlord Panel: How Rockefeller Group and RFR Realty are Positioning for Growth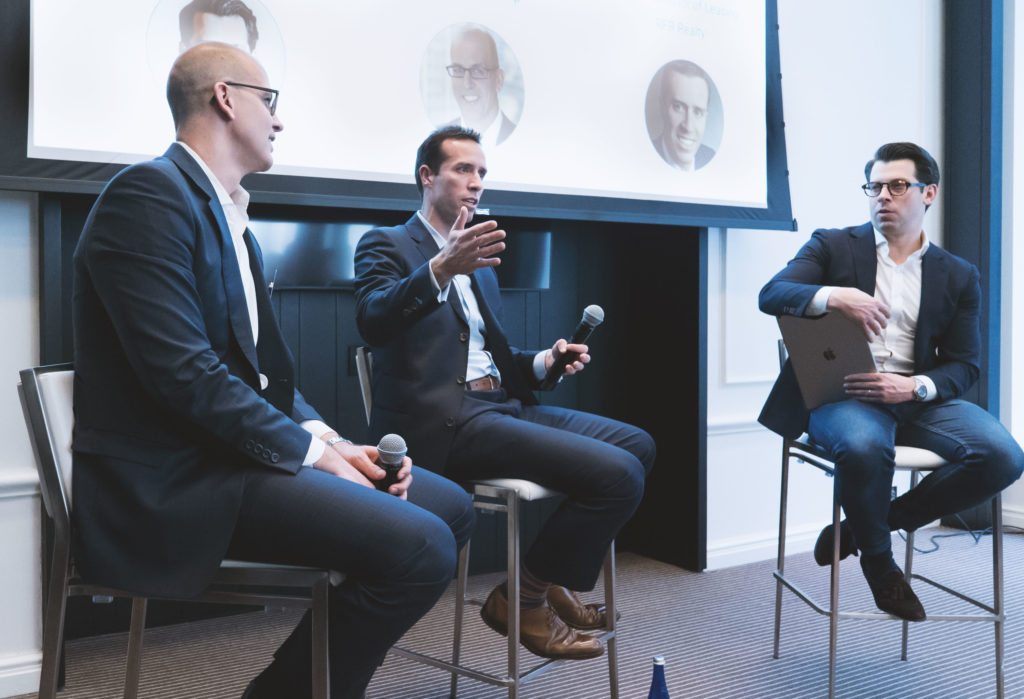 Following his keynote, Nick Romito was joined by Bill Edwards, Executive Vice President, Core Holdings, Rockefeller Group Development, and AJ Camhi, Senior Vice President and Director of Leasing, RFR Realty, to talk about the ways these leading regional landlord firms are implementing specific initiatives in response to the rapidly changing market.
Top of mind for each of the panelists was the changing nature of the landlord/tenant relationship. Gone are the days of landlords catering solely to one key lease contact like the CEO or CFO. Now, they need to consider the thousands of individual people who work in their assets and make them "tenant-specific" through amenitization. They're also drawing inspiration from the hospitality industry.
From AJ's perspective, the changing relationship is also reflected in the changing tenant expectations about how involved they want to be in the building and leasing process. Tech tenants in particular, according to AJ, "want to know about your building: are you energy efficient, what's your recycling code of ethics? They want to feel a part of it."
For Bill, the biggest factor in operating in a rapidly changing environment is to embrace a culture and mindset of change. At Rockefeller, he's building a culture where taking risks and experimentation with new initiatives is encouraged in the pursuit of growth.
Fireside Chat: Sage Realty's Jonathan Iger and VTS' Ryan Masiello Talk Transformation and Success in a Digital World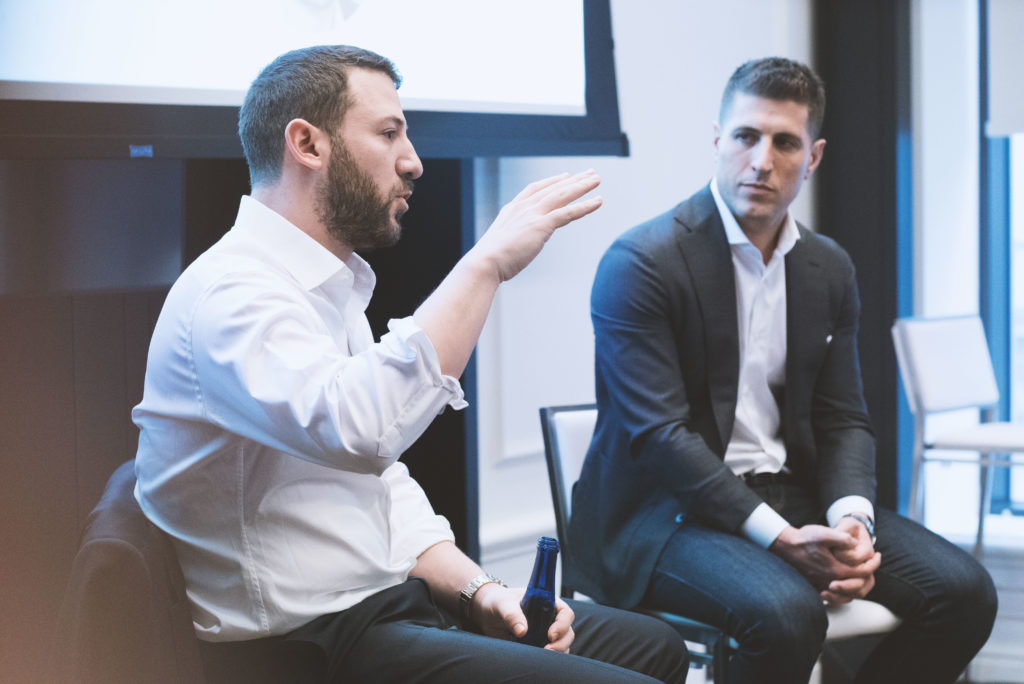 "How do I provide time and value for my tenants?" In a thought-provoking fireside chat with VTS' Chief Strategy Officer and Co-Founder Ryan Masiello and Sage Realty CEO Jonathan Iger, Jonathan posed this question to the audience. Sage is the leasing and management division of three-generation, family-owned and operated, New York-based, real estate company The William Kaufman Organization. Jonathan has injected a new culture and mentality into the company, embracing change and putting the tenant first.
In a period of rapidly accelerating change, Jonathan and his team aren't waiting to react to trends — they're proactively capitalizing on them while investing in a recognizable brand and a premium tenant experience powered by a hospitality mindset. During the conversation, Jonathan shared tactical insights into how a mentality of putting the customer first has transformed his approach to leasing and asset management with the audience. For example, in a simple yet incredibly impactful touchpoint, Sage offers umbrellas in all of their buildings whenever it's raining outside, ensuring minimal disruption to tenants if they need to run outside.
Rigorous analytics also inform every leasing and asset management decision Jonathan and his team make. For Jonathan, the power lies in digging into the details and not just taking data at face value, but making sure his reporting is configured so that the data is actionable.
Did you miss our London Market Insiders' Tour event? Check out the recap to get insights from The Crown Estate, Brookfield Office Properties, Blackstone Property Management, and The Office Group.