The Office Market is Strong, But Still Overshadowed by 2015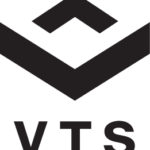 The first half of the year has proven the U.S. office game is still strong, but 2015's banner year will be hard to beat.
The volume of office sales completed in the first half of 2016 has dipped compared to the same time last year, according to early CoStar data. Hans Nordby, managing director for CoStar Portfolio Strategy, labeled this latest statistic "a worry" because a drop in transaction volume "generally portends a decrease or at least a flattening in prices."
Still, big cities saw significant trades right out of the gate this year. In January, New York City's most expensive office deal was the sale of landmark Manhattan property 490 Broadway, also known as the Haughwout Building, to real estate investment firm Ponte Gadea New York LLC for $140 million.
L.A. Numbers Are Booming
The City of Angels proved to be the second hottest office sales market in the U.S. for the first half of 2016, reports The Real Deal, second only to the Big Apple in both quantity and total sales amount.
Between January and June, a REAlert report counted 42 transactions for commercial properties of at least $25 million. Those deals were worth nearly $5.3 billion combined, and represented a 200 percent year-over-year jump.
In the same period of 2015, there were only 31 transactions worth at least $25 million and totaled only $2.4 billion.
The biggest LA office deal so far this year by far was Douglas Emmett Inc.'s March buy of a 1.7 million-square-foot office portfolio for $1.3 billion in a JV with Qatar's sovereign wealth fund. The four-property Westwood portfolio includes iconic addresses on Wilshire Boulevard and Glendon Avenue.
Next on The Real Deal's list was CBRE Global Investors' sale of its Downtown headquarters for $330 million, also in March, to a partnership between the Pittsburgh-based PNC Financial Services Group and the German real estate fund manager GLL Real Estate.
The 700,000-square-foot, 26-story tower at 400 South Hope Street produced a huge return for the seller, which paid $238 million for it four years ago, according to CoStar.
2015 Set A High Bar
Overall, volumes year to date haven't grazed peaks reached in 2015, but global economic uncertainty—most notably from Brexit—will lend to continued foreign interest and keep the country's profile as a stable investment, according to JLL.
In 2015 downtown Chicago had its best year ever for office sales, breaching the $6 billion mark and eclipsing 2006's record of $5.3 billion, according to JLL. That included the $712 million trade of the 83-story Aon Center, the city's third-tallest building, and a $320.5 million sale of the 36-story tower at 333 W. Wacker Drive.
But Chicago continues to see big trades this year
Last month news broke that Google's Midwest headquarters building will trade for $305 million, which would be one of the most expensive office deals in Chicago history.
American Realty Advisors will buy the 10-story 1KFulton building for $574 per square foot, reported Chicago Real Estate Daily. That means a big pay day for seller Sterling Bay, which bought the building in the up-and-coming neighborhood for just $12 million in 2012 and converted the former food warehouse into sleek offices.
Leasing
As far as net absorption, the U.S. office market's report card for the first half of the year is positive. There was 39.4 million square feet of net absorption in the first six months of 2016, close to the 40.2 million square feet absorbed during the record-setting first half of last year, according to CoStar.
Several markets posted gains the first half of 2016, including ones that were previously flailing, such as Phoenix, which saw positive absorption of 3.4 million square feet.
In Seattle, which has been having a strong showing, Amazon's ongoing expansion helped fuel 3.1 million square feet in net absorption. And D.C. saw welcomed improvements after several years of flat demand growth, absorbing 2.3 million square feet over the last four quarters.
Some cities are bracing for big deals that will eat up large chunks of space; in New York, BlackRock is prepping to ink one of the largest leases in the city this year.