Office Reports are Strong for Q2 – With Some Caveats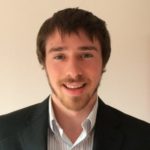 Investors should be pleased with Q2 office reports—vacancy rates dropped and rents increased despite a huge amount of new supply coming down the pipeline. But that supply isn't even across markets — most of it concentrated in the nation's top markets, foreshadowing upcoming supply imbalances.
Yet on the whole Q2 is a marked improvement from Q1, and most markets continue to favor landlords given that generally demand meets supply.
Vacancy rates are falling
The US national office vacancy rate dropped 10 basis points from Q1 and fell below 16%, reaching its lowest point in seven years since the recession. Positive tenant growth fueled nearly half of that increased leasing, according to JLL's Q2 report, which shows 46% of leases signed were corporate expansions.
Investors and landlords alike can breathe a sigh of relief—it seems fears of a slowdown in tech leasing were misplaced. At least for now. The sector was one of the largest drivers of growth this quarter with more than 56% of tech leases over 20,000 square feet representing expansions. And those expansions took place both within and outside of primary tech hubs—a further signal the industry is continuing to expand. Financial institutions were the other sector to take on the most space last quarter, said Julia Georgules, vice president of JLL research.
Additionally, there were 12.4 million square feet of net absorption, outpacing the 12 million square feet of quarterly completions and boosting year-to-date absorption to 21.4 million square feet. Popular tech and occupier markets like Boston, Dallas, Seattle and Phoenix led quarterly absorption.
"I'd call it an improvement, not a rebound, from slow first-quarter activity," Georgules said. "The interesting thing is that we still saw this activity as some worried about drops in venture capital funding and an IPO slowdown."
Rent is rising due to uneven supply growth
Developers delivered over 12 million square feet of new supply in Q2 and broke ground on more than 20 million square feet of new projects, boosting the total pipeline up to 101 million square feet—yet rents are still rising. Rents marched upwards 1% since Q1 despite the supply pipeline being at its highest level of the cycle, and that's because 65% of supply growth is concentrated in only 10 markets.
According to Georgules those 10 markets have enough demand to meet the supply, so investors should not be worried about possible oversupply issues. But she says there are already shortages in secondary markets and there isn't enough construction in those markets coming down the pipeline to meet demand. That means vacancies are going to stay low for Class B properties, demand is going to stay high and rent will keep increasing.
"Large, name-brand firms are opening new offices in primary and secondary markets, trying to tap into new talent pools," said Georgules. "In some places, the high-demand urban core is becoming too expensive, and tenants are looking for fringe areas."
It's those fringe areas where supply isn't meeting demand and rents are rising. Nashville is an excellent example—the city has the lowest national vacancy rate at 5.2% yet only 3.5 million square feet of office space is currently under construction, and 61% of that space is already pre-leased. These constraints have pushed rents up in Nashville 11.6% in a year compared to the 4% national average, according to Marcus & Millichap's midyear report.
Investors see room for growth in office properties
Investors are excited about office properties and believe they have further upside potential, especially since they are the only major property type yet to reclaim their pre-recession peak pricing, according to Marcus & Millichap's report. Yet cap rates have been slow to move and were stuck around 7% in Q2, although primary markets experienced a slight jump in first-year returns. Marcus & Millichap reported tertiary markets offer higher returns for investors who are willing to compete with local capital, and both Marcus & Millichap and JLL predict rents will increase nearly 4% for the year while vacancies drop by 30 basis points.
Increased steady hiring is predicted to keep pushing down vacancies—US employers are expected to hire 2.1 million workers over the course of this year. While office fundamentals look strong for the rest of the year, Georgules warns many markets are approaching peak rents, with growth moderating next year.
"I think over the next six months, you will see rent increases in key submarkets, but not market wide, specific to those in high-demand," Georgules said. "Eventually you're going to see flattening as to what tenants can withstand and the space coming online."