10 Creative Uses for an Empty Office Space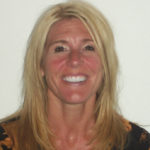 With tenants typically only occupying office buildings during the day, a case could be made that it's a waste of space and energy for buildings to sit empty after quitting time while landlords continue paying operating costs 24/7.
After working out some details like security and cleanup, some landlords are coming up with alternative ideas to use their empty office space after hours. These creative uses not only benefit tenants, but they could be a boon to landlords to promote their buildings, and in some cases, even benefit the community.
Here are 10 alternative uses for after-hours empty office space:
1. Performances give office buildings exposure
Sofar Sounds Ltd. LLC is a growing company that uses nontraditional venues – including empty office space – for stripped-back concerts. Sofar has found that after-hour offices can be an ideal setting for a laid-back performance of an upcoming artist.
"What's really great for the host is we do everything including setup and cleanup," Presson said. "As the host, you're donating a space, but we're ensuring that the show is going to be sold out, so if your space holds 100 people, you will have 100 new faces in your space. You get lots of exposure and it just brings attention and visibility to this space... We do whatever we can on the marketing side to shout them out and we give lots of information at the show about the venue."
2. Happy hours
Landlords can host happy hours for their tenants where employees can gather in the break room and share a few craft beers after work. Or they can offer tenants the opportunity to use the space to host their own happy hours.
For example, The Colonnade and Towers at West End, which CBRE manages in the Twin Cities, recently underwent improvements to its outdoor courtyard patio and tenants can use the space after business hours.
"We added cool seating, huge umbrellas and a fireplace," Kim Ihle, associate director at CBRE's Minneapolis office, told VTS. "We're bringing in local guitar players and small bands this summer. We have bocce ball and corn bags out there for tenants to use… for their own happy hours."
3. Movies
Landlords can invest in a projector and screen to play movies in the evenings or on weekends in common areas of their buildings like the courtyard or lobby. It could be a tenant and community movie fest.
4. Networking
"I was running a building that had a nice plaza-type lobby to it, so it was a very central space that leant itself well to functions after hours," Brett Greenfield, portfolio manager at Colliers International | Minneapolis-St. Paul,  told VTS. "A lot of people would hold networking events in that space after hours, and it was offered to tenants free of charge."
5. Meetups
Meetups are gaining popularity as they help people find and join groups with others with similar interests, like politics, books, careers or hobbies. After-hour conference rooms or workspaces can provide inexpensive spaces for groups to meet.
6. Wedding ceremonies & receptions
For office towers with beautiful views and/or fancy lobbies, how about holding wedding ceremonies? For example, the Carlson Towers in a suburb of Minneapolis has been hosting weddings in its lobby and adjacent patio for years, Greenfield said. "Typically, it's on a Saturday, which is a great time to use that space," he said.
7. Exercise & fitness
Fitness coaches and yoga instructors are often looking for studio space, and a vacant, after-hour office space could be an economical option. Also, many landlords are offering fitness/yoga spaces for tenants during lunch or after hours.
"We've been utilizing our vacant spaces in different buildings for tenants to set up a makeshift yoga studio," Greenfield said. "It really costs the landlord nothing to let them use the vacant space and it creates goodwill with the tenants."
8. Coworking
Many busy entrepreneurs work nights and weekends, and many are confined to their home offices. Having a space where they can hold meetings and enjoy high-speed Internet and other building amenities – when daytime tenants are gone – could be a welcome alternative, suggested Rana Florida, CEO of Creative Class Group,  in an article she wrote for "Fast Company."
9. International offices
A firm could share office rent with an overseas company whose home office is in a different time zone, Florida suggested. Most of their employees would work during the local company's off hours.
10. Even band practice?
"I know of a building in downtown Minneapolis that had an underutilized room in the basement level that that was fairly unleasable space," Greenfield said. They put up eggcrate acoustic foam all over the walls and a couple of bands used that space after hours to practice. The idea came about when a tenant was searching for rehearsal space for his band.