Outdated Offices Being Converted Into Popular New Residences In Surprising Cities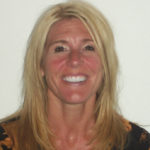 The concept of converting older, obsolete office space into apartments and condos isn't new. In fact, it's been a popular way to revitalize large downtowns throughout the country—particularly along the East Coast, including Manhattan. However, what is new is that these conversions are now quickly expanding across other U.S. markets, such as the Midwest.
The CoStar Group released a 2015 report that found office-to-residential conversions are occurring in nearly half of the CBDs around the country, which could add about 11,500 new multifamily units to downtown inventories.
"Office conversions are a huge trend we're seeing in a lot of places you wouldn't think of, including Kansas City, St. Louis, Milwaukee and Cleveland," said Aaron Jodka, former senior manager of market analytics at CoStar Portfolio Strategy, now Director of Research at Colliers.
Other cities actively tackling conversions include Cleveland, Dallas, Philadelphia, Baltimore, Cincinnati, Minneapolis/St. Paul and Richmond, Va.
What's Behind It All?
Millennials, who continue flocking to the cities, are driving the trend. Many graduate from college, move to the urban cores and put off buying homes. They want to live, work, shop and dine downtown.
And don't underestimate the impact of empty-nesters looking to downsize. Some are leaving their big homes in the suburbs to rent trendy, urban apartments with loads of amenities and none of the yardwork. As these people look to work, live, and play in the same neighborhood, certain office buildings in the CBDs need to be converted to accommodate the changing demand.
Buildings See New Life
Many of the conversions are adding units in cities with tight apartment vacancy rates, CoStar's report noted. And at the same time, they're breathing new life into obsolete office buildings.
St. Paul, Minnesota, for example, is seeing a surge of office space converted to apartments and lofts, including the 103-year-old Sibley Square at Mears Park office building.  
The 280,000-square-foot building is being converted into 134 loft-style apartments, including 10 two-story penthouses. Now called 333 on the Park, developer Timberland Partners expects the new units to open in March 2017. The apartments will include exposed 12-foot ceilings, hardwood floors and offer high-end amenities like rooftop decks, a theater and yoga studio. Federal and state historic tax credits helped fund the project's development costs.
"Typically, when you're converting existing buildings, the renovation costs are very high," Timberland Vice President of Development Ryan Sailer told VTS.  He said historic buildings often come with incentives like historic tax credits. But even with higher development costs, Sailer said you just can't beat the locations of downtown office buildings. Plus, many of the buildings boast a lot of architectural character and charm.
Despite those attributes, Sibley Square was struggling with vacancy when Timberland acquired it.
"It was only 30 percent leased," Sailer said. "That just tells you how obsolete the space was. The property is dated. You have these concrete floors and you're limited on how you lay out floor plans. It's just not functional in today's office use… We're filling a housing need and also taking an obsolete building out of service."
Why Is The Trend Now Expanding Nationally?
Sailer said rent growth is essential.
"It was happening in Manhattan and San Francisco and some of the other gateway markets, but I think it's starting to creep into some of these tertiary markets because you finally see apartment rent growth get to a point where you can afford to do it," Sailer explained. "Conversions are costly."
Similar Projects Are Happening In Other Cities
Mercantile Place apartments in downtown Dallas, which targets upscale millennials and empty-nesters, consists of 704 apartments in four buildings. Two are converted office buildings, one of which was historic, reports the Urban Land Institute, which also offers examples of office-to-residential conversions in Washington, D.C., and Pittsburgh.
Crains reports that a number of Class B and C office buildings in downtown Cleveland are being targeted for apartment conversions. They include the 40-story Tower at Erieview, where there are plans to convert one-third of the building into apartments, and the 52-story Terminal Tower, where plans call for converting 12 floors into apartments.   
According to JLL, more than 3.3 million square feet of functionally obsolete office space in downtown Cleveland has been repurposed into residential, leading to a tightening of that office market.
This is likely occurring in other markets undertaking major conversions.
Conversions, Tightening Office Markets Will Drive Demand For New Office Space
As more millennials continue moving downtown, more companies will likely follow — and they'll need office space, CoStar reports. Meanwhile, the loss of office space to conversions is expected to increase leasing activity in existing office buildings and create the need for new office development.