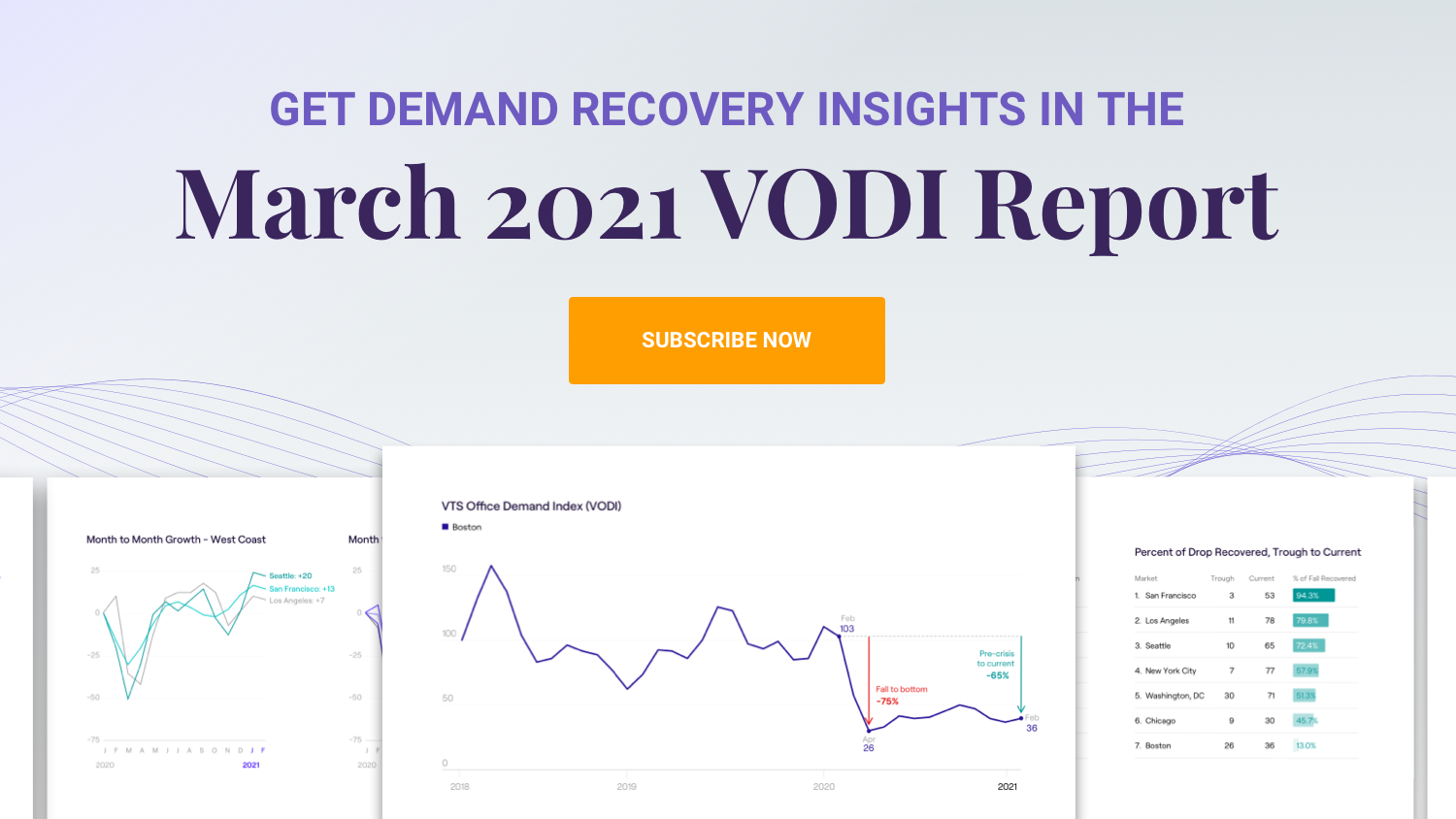 One Year Later: Demand for Office Space Rebounds Nationally, Recovery on the Horizon for Several Markets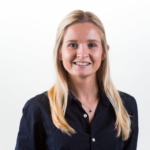 Sr. Manager, Content Marketing, VTS
One year after the start of the pandemic, demand for office space in the country's largest markets is approaching pre-COVID levels, and recovery appears to be looming for several markets. The national VTS Office Demand Index (VODI) is 38% lower than it was just before the pandemic — compared to a low of 85% below pre-pandemic levels in May 2020. And significant gains in January and February, with each month outperforming the last, suggest a recovery is on the horizon.
"The past year was one of the darkest periods we've seen in commercial office leasing history. Amid the uncertainty of just how the pandemic would impact businesses and their employees, we went from a period of healthy demand for office space to zero demand almost overnight — it was an alarming swing," said VTS CEO Nick Romito. "While we saw some growth in demand in the back half of 2020, the exponential increase in the first two months of 2021, combination with the announcement from the Biden Administration that all Americans will be eligible for the vaccine by May 1, 2021, is providing confidence that a meaningful recovery is on the horizon."
What is the VTS Office Demand Index (VODI)?
The VODI is the earliest available indicator of forthcoming office leases and tenant sentiment, locally and nationally, and represents up to 99% of new demand for office space in seven major markets, including New York, Washington, DC, Los Angeles, Chicago, Boston, Seattle, and San Francisco. The VODI tracks tenant tours, both in-person and virtually, of office properties across the nation, and is the only commercial real estate index to track tenant demand.
What demand insights are in the March VODI report?
Demand for office space in two core markets tracked by the VODI is up 120% and 182.6% respectively from pre-pandemic one year ago.
Another two core markets are lagging behind all other core markets on their march to recovery in both their current level of demand for office space and the length of time it's taken to see demand pick up.
Three out of every four building tours in one market are in the highest class buildings.
Finally, a particular market tracked by the VODI has experienced strong growth at 253% over the last three months.
Download the full VTS Office Demand Index March 2021 report now for in-depth insights into demand recovery and detailed methodology.
Want more? Watch this on-demand webinar now to hear Brian Kingston, Chief Executive at Brookfield Property Group and VTS CEO Nick Romito speak to how landlords are preparing for the return-to-office.
Read our official announcement here.