Blending Nature With Architecture To Create The Perfect Environment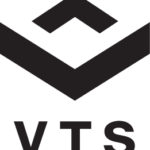 Making the great outdoors and artificial design work together in harmony is an age-old challenge.
But, blurring the lines between public and private spaces comes easily to famed Tokyo-based architect Sou Fujimoto. "Architecture and nature have similarities," he said in his keynote presentation at Dwell on Design LA at the Los Angeles Convention Center last month. "Trying to create mixtures of both of them is the fundamental thing,"
His Pavilion for London's Serpentine Gallery, for example, is a series of grid-like frames that lets visitors communicate with their natural surroundings in the middle of a park. Each guest interprets the structure differently, some using it for lectures, parties, or picnics.
Some of his other designs are a little less typical. Take, for example, his glass-enclosed public toilet in Ichihara, Japan. The view is 200 square feet of picturesque cherry blossom gardens, all enclosed from the public via a privacy wall around the perimeter.
Hammocks and "things that light up"
Fujimoto is just one of designers blending the indoor and the outdoor. SWA Group CEO Gerdo Aquino, who was also at the conference, said his job as a landscape architect is to bring ideas of nature to urban residential projects that are stories above the ground.
Although this type of organic architecture has been around for a while, it has taken a deeper root recently. Hammocks are the top request by rooftop garden clients, he said, followed by swings and "things that light up."
He takes concepts from the rural environment—like an escape pad in Napa Valley he worked on with art, an infinity pool, and lounge chairs—and translates them into compact settings that welcome lots of people per square foot.
Reviving "sterile environments"
Sometimes he uses landscaping to revitalize sterile environments. In San Jose he helped revitalize a struggling area by centering the whole project around a tree. The streetscape, roadway circulation, and building massing were all centered around the notion the public space could be the catalyst that could transform an underutilized and vacant lot.
Bringing public amenities to spaces is a new frontier for some cities. "This will also nurture the next generation of outdoor users who will not only inhabit these spaces but will begin to appreciate and perpetuate the notion that outdoor space is for everyone," said Aquino.
In an extreme example of taking indoor and outdoor spaces to new heights, Fujimoto mentioned a multi-tower shopping complex he designed for a Middle Eastern city made up of stacked arches cooled by waterfalls. At 100 meters high, each structure filters sunlight to create brightness while blocking strong rays from streaming down. Huge lakes at the base of the towers means visitors can shop by boat, he adds.
Unfortunately, the Middle East design competition was cancelled.
Just getting started

This year, the show floor's centerpiece, dubbed Dwell Outdoor, was all about taking the outdoors in and the indoors out. The 30,000-square-foot green oasis included contemporary outdoor furnishings, curated by award-winning international designer and TV host Jamie Durie.
A focal point was a huge dome made of reinforced steel that took just two hours to put together, meant to unite people underneath.