Pension Funds Maintain Appetite for Commercial Real Estate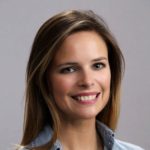 Director, Content and Communications, VTS
Pension funds and other institutional investors have been pushing more money into commercial real estate in recent years. But some are now questioning whether allocations have hit a plateau and if investors will hit the pause button in 2017.
There are signs of a pullback in the investment market
A recent Wall Street Journal article recently noted signs of a pullback in the investment market with high-profile pension funds such as UPS and Brookfield Asset Management among those that were more actively selling rather than buying real estate in 2016 to capitalize on peak pricing. Certainly, there are a number of factors that may encourage pension funds to move more cautiously on new investments in the coming year. Chief among them are a maturing market cycle and higher interest rates ahead that will likely create a lull in transaction volume as both buyers and sellers adjust their pricing expectations.
Commercial real estate continues to be a long-term play
Despite this caution, for many pension funds, CRE is a long-term play with demand that is often fueled by the ability to diversify portfolios, generate stable returns and provide a hedge against inflation. And while recent data does suggest slower growth ahead, commercial real estate is still posting solid, risk-adjusted returns relative to some other asset classes. According to the National Council of Real Estate Investment Fiduciaries' (NCREIF) Property Index, the total unlevered return for 2016 was nearly 10% including income return and appreciation. Those properties utilizing leverage saw average returns reach 10.8% for the year.
Real estate still delivers convincing returns
Despite the recent surge on Wall Street, real estate still offers compelling returns. And while some institutions are taking advantage of peak pricing to realize capital gains, pension funds are by no means moving to the sidelines. For example, Washington, D.C. based AFL-CIO Building Investment Trust purchased a nearly 700,000-square-foot industrial facility in the Dallas-Fort Worth metro in February. That deal shows the continued appetite to buy trophy assets in top markets, as well as a growing demand for industrial. According to the NCREIF Index, industrial is leading the pack in performance with a total annual return of 12.3%, while hotels generated the weakest return at 4.7% for the year.