The Art of Placemaking: Curating the Perfect Space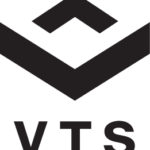 "Placemaking" is a classic planning and development concept to describe a community-oriented approach to designing the built environment. Now, the retail real estate world is embracing placemaking more than ever, making it a hot topic of discussion at ICSC in Las Vegas.
The idea of creating a sociable place where people meet and engage in activities is crucial for standing out of the highly-competitive retail pack.
"Placemaking environments have created a cultural shift from static retail developments to more experiential, people-centered spaces – a welcome change from stagnant malls and shopping centers," says Chris Cuaso, director of design in KTGY Architecture + Planning's retail studio.
The good news for landlords is any project size can transform into an inviting space, from large scale lifestyle centers to neighborhood strip centers. Taubman Centers COO William Taubman believes the look and feel of shopping spaces should compliment, not offend, customers. "If we have a dirty, tired and dark environment we are telling the shopper that is what we think of her," he says.
He says Taubman's Beverly Center is undergoing an extensive $500 million renovation with curated installations from LA artists scattered throughout.
Retailers also want to elevate the in-store experience, hence the champagne pours at Blow Dry Bar and yoga classes at Lululemon. Smaller local or regional retailers can help differentiate one center from another, Cuaso says. Rotating vintage vendors from Brooklyn at Chelsea Market's Artists and Fleas get customers to return to browse fresh wares.
Complimenting, not competing, with tech
Landlords, retailers, and developers have to figure out how to entertain a digitally savvy customer base faced with more options than ever before.
"We are trying to use technology to make it as easy for the customer as possible," says Taubman. At the Mall at Green Hills in Nashville, he's testing a customized loyalty rewards app based on each customer's spending levels in the mall. "For the first time the mall owner has a direct connection with the customer," he says.
Creating a convenient environment is also key to successful placemaking. Taubman says cameras can read license plates and navigate shoppers to their trunks if they forget where they parked.
Crafting the experiential shopping trip
WP Glimcher CEO Michael Glimcher says each of his properties has a unique story and the experiential touch depends on their market. That means a larger gym might go in a mall in a bigger market and a spin cycle studio could land at a smaller one. A white table cloth restaurant could be the right fit for one mall whereas a casual diner would be better at another.
"People want to go out to eat, stay in shape, and go shopping," he says. "It's just about the right use for every given market."Food has been a huge driver of getting people out the door, and Glimcher says he did 50 restaurant deals at his properties last year.
Millennials became the largest consumer group in the US this year, with particular demand for more experiential and service options. Dining out expenditures in the US are up 5% year over year, according to Cushman & Wakefield Director of Retail Research for the Americas Garrick Brown.
"You can't dine out on the internet and you can't get spa services on the internet. Bringing those things to a mall environment are key ways to embrace and attract customers to the property," says Joseph Coradino, CEO of PREIT.
Coradino, who says occupancy is at record levels, says he's reacting to the millennial resurgence in Philadelphia by opening Fashion Outlets in a JV with Macerich.
And he's got the pick of the litter; with a bevy of interested retailers looking for space—from international, national and regional concepts new to ICSC this year—owners now have the luxury of creating the optimal retail environment, he says.
Brick and mortar's not budging
Despite the surge of online shopping, storefronts are still thriving. More than 92% of total retail sales in the U.S. still happen in stores, according to the US Census Bureau.
"The best retailers are dialing in on omni-channeling presence, from the tap on your phone to bringing that digital world to life in an experiential based bricks and mortar store," says SRS Real Estate Partners broker Laura Tinetti. "People still want the immediate gratification of a purchase, but it is a key element to create an experience around this."
Tinetti's SRS team is charged with leasing up a modern-day experiential retail center, appropriately in the tech hub of San Francisco. The 250,000-square-foot shopping and entertainment mecca under development, called Market Street Place, sits steps from mass transit, top companies like Twitter and housing for Millennials.