Pop-Up Stores Are (Still) All the Rage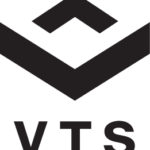 Just when you might have thought that pop-up retail stores were getting out of fashion, Target opened a pop-up in Manhattan over the holiday season, and it was extremely well received.
The thing is, it's not the first time the retailer has done this, but it was still celebratorily praised. Target's pop-up stores have appeared in Manhattan for years, but the media decided to weigh in on it big time. 
So why did a multinational company with billions of dollars in revenue repeatedly opt for pop-up stores? Only in November did Target announce it was bringing a small-format urban store to the most-dense community in the United States. Target's Brooklyn location across the street from Barclays Center surely gets enough traffic. So why did it take so long? 
Maybe the reason is that pop-up stores still cause a lot of consumer excitement, no matter their locale. 
It can make economic sense
In an environment where leases are going sky high, due to what Sam Zell considers a commercial real estate bubble, why would any retailer want to sign a permanent lease on any high street in the United States, anyway?
High streets are some of the most-desired locations, such as places like Rodeo Drive, Michigan Avenue, Fifth Avenue and Madison Avenue. And JLL reports that high-street leasing prices are increasing.
With retail vacancy rates higher than they were before the Great Recession, it is sometimes easier for retail real estate landlords to take on a temporary tenant than a company that could potentially go out of business after a long-term lease is signed, such as Circuit City or Borders. Just check out the success of temporary Halloween stores, and how they rake in business.  
There might be other opportunities. Several major retailers, especially department and grocery stores that can't compete with other chains due to not being as successful, close stores and go out of business. This is a good way for landlords to compensate for that loss.
They feel cool
Despite the economics of the situation, there are plenty of very creative pop-up stores making themselves known internationally. Most of the coolest pop-up stores are in New York City to gain traction for more national attention. These are mainly fashion brands that don't have stores and can't afford rents in gateway cities like New York and San Francisco. At the same time, people know about them because of their store-within-a-store presence in mass-merchandise retailer centers, malls, and on the internet.
Plus, there are plenty of one-time deals that a consumer can get. Kanye West opened a pop-up store in New York not too long ago. Instead of selling them in the venue, the rap artist was playing in, he opted to rent a store, on Bowery, and sell them under his own brand. Getting items like that has a special draw for shoppers.
One phenomenon that people might overlook as a pop-up is food trucks. Food trucks — which were once frowned down upon for their "street meat" reputations in New York City, Los Angeles, and other markets — are now ubiquitous around the country. There are several gourmet restaurants and fast-casual chains popping up all over the place, from Kansas City to Anchorage.
Despite what it means and how we might feel about it, pop-ups will stay with us. When landlords have retail and restaurant lease terms that are not affordable to entrepreneurs, they will find a way to get their products sold regardless. 
We live in a weird world. Major corporations want to seem like small businesses, and small businesses want to seem like major corporations.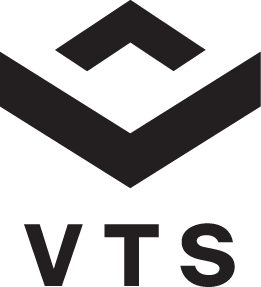 Ian Ritter is a veteran business journalist who has covered the retail and commercial real estate industries for more than a decade. He has held high-level editorial positions at GlobeSt.com and was formerly an editor at the International Council of Shopping Centers magazine SCT. He is a regular contributor to VTS' blog and is also online content manager for the engineering firm GRS Group's blog. Over his career, Ritter has written for several publications and holds a Master's degree in Journalism from Columbia University.