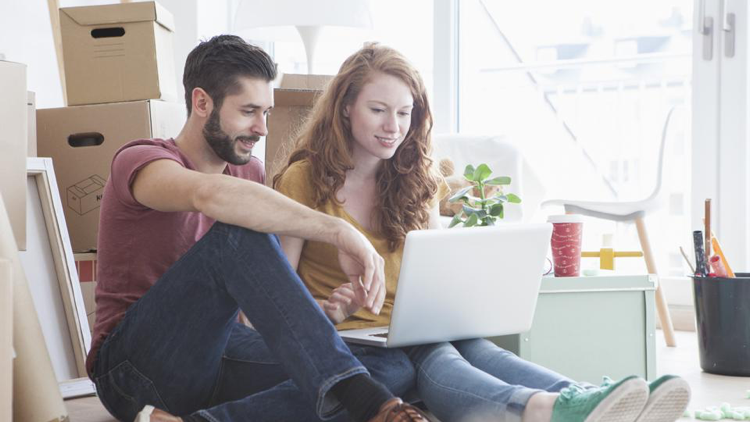 Preparing For A New Era: Why CRE Leaders Can't Avoid Modernizing Their Technology Any Longer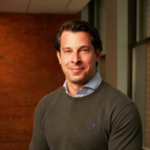 This article originally appeared in Forbes Real Estate Council, an invite-only community for real estate executives.
In my role as CEO of a commercial real estate technology company, I've seen thousands of landlords and brokers embrace technology and successfully move their operations online. Yet there's still resistance, with some executives viewing proptech as a "nice to have." To some extent, I get it. Commercial real estate has seen years of growth and 2020 was poised to be even stronger. Why change what works? Then COVID-19 hit us like a freight train and the need to make the structural changes we'd been slowly planning accelerated due to new realities:
Many of our teams can't work in the office and have restricted access to the information they need.
Leasing activity has slowed significantly according to our VTS Office Demand Index (VODI). National tenant demand at the end of 2020 was just under a third of pre-crisis levels.
Tenants aren't comfortable touring spaces in person. In our recent tenant survey of 558 tenants, 83% of respondents preferred to tour a space online before touring in person.
Real estate leaders lack accurate, real-time data about market conditions to see businesses through to the other side.
This new reality makes it clear that executives responsible for the survival of their companies can no longer afford to avoid modernizing. Centralized information, real-time data, and online marketing need to be front and center in commercial real estate leaders' plans for 2021 and beyond.
The process of migrating your organization online may seem time-consuming and difficult, but it doesn't have to be that way. Moving online can drive business outcomes that pay back your investment in spades.
Moving online: what does it mean?
When we think of industries that have gone digital, like online dating and food delivery, many of us in real estate think, "How could this apply to us?"
The answer is in the outcomes. Taking your business online makes leasing more efficient, provides instant access to up-to-date, accurate information and affords a better experience for your customers and teams. Most importantly, technology gets people to the actual building so that you can do what you're best at — selling.
Every day, online real estate companies experience:
Real-time awareness of how leasing deals progress —without having to ask an analyst to prepare a report — and how overall asset performance (e.g., net effective rents) compares to the market.
Instant access to critical tenant information (e.g., total revenue represented), which provides insight into broader relationships when responding to rent relief requests or managing a renewal.
The ability to collaborate efficiently whether your team is sitting in the same office or working remotely.
Premium digital content that lets tenant rep brokers and occupiers virtually experience spaces and make informed decisions about whether to tour in person.
So, what technology does your business need to get there? Let's look at four business outcomes of going all-in on technology in 2021
1. Your leasing and tenant data is centralized, up-to-date, and accessible anywhere.
Our industry has a history of relying on spreadsheets and memory to manage details about deals, spaces, leases, and tenants. With COVID-19, it's become clear that teams need to be able to securely access critical information from anywhere.
Going online is the savvy alternative to spending weeks manually pulling information that's outdated by the time you use it. You can centralize your leasing pipeline and tenant information online, which makes your team more productive and equips them with stronger data for better decision-making.
2. You have premium digital content for 100% of your spaces so they can be experienced virtually.
The pandemic has changed how we interact with space and the repercussions for commercial real estate are significant. Tenants aren't comfortable touring space in person; they want a virtual experience. We saw this trend pre-COVID and were making headway in letting tenants assess spaces online with better content. Now, a rich online experience is not a nice-to-have — it's mandatory.
In order to capture the reduced tenant demand still present in the market, landlords need to invest in digital content and provide a virtual experience that can stand in for a physical one. When tenants and tenant reps get enough information to feel good about a space, they'll add it to their shortlist to visit in person.
3. All your spaces are visible where tenant reps and tenants are looking for them and you can track how they interact with your listings.
You want eyeballs on your spaces the minute they're available. By publishing listings to an online marketplace, they're seen right away by an audience much larger than the group of brokers who see your brochures or get your e-flyers.
The beauty of an online marketplace goes beyond getting noticed: you get marketing analytics for your online listings, meaning you can see how brokers are engaging with your space. If you're not seeing a lot of activity, you can change tactics today rather than six months down the road.
4. You understand market conditions in real-time and adjust strategy when it matters.
The lagging data sources we used for decades may have worked during strong market conditions, but to be proactive in a challenging market, we need today's data at our fingertips.
Moving online means having up-to-the-minute information about market conditions so you can make investment decisions based on what's happening today. This data comes from millions of transactions managed online and marketplace activity. Data is the connective tissue that ties every piece of your online business together. When you're operating digitally, the information you can collect, understand and act on is limitless.
Fact is, 2021 is underway. Real estate executives don't have time to waste as they formulate strategies to ensure their businesses not only survive but thrive. With your portfolio online and real-time market information in your arsenal, you can craft prime leasing, asset, and investment strategies based on today's conditions and immediately execute them.
While we don't have a crystal ball telling us how the market will fare, one thing is clear: if you're not operating in a technology-enabled, data-driven way, you won't be around to find out.
Ready for a technology platform to manage your business in the wake of COVID-19? See the industry's leading leasing, marketing, and asset management platform in action. Request your free demo of VTS today.