Q1 Office Activity Foreshadows Rest Of 2016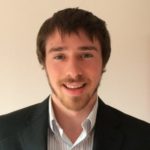 Much of the data is in from Q1, and US office outlook is a mixed bag. While outlooks leading into the new year optimistically called for further expansion across the nation's markets, the stock market's erratic behavior, a weakening China and falling oil prices have shifted expectations from growth to caution. Despite the flip, real estate fundamentals remain solid and are poised to remain landlord-favorable for the rest of 2016.
Expansionary leasing slows, but coworking picks up
Over the past year-and-a-half most larger tenants have grown their occupancy space with each new lease, but the heightened fear of a near recession in Q1 put many of those plans on hold. From Q4 of last year to Q1 of this year expansionary leasing fell 12%, down from 52% to 40%. Some sectors are expanding more than others— particularly in retail and hospitality, life sciences, and food/beverage.
And an ever-increasing chunk of office lease expansion is heading into coworking. The office-sharing behemoth WeWork signed 10 new expansionary leases during Q1, adding no less than 715,000 square feet of office space. Smaller players in the office-sharing space, like Regus, Make Offices and Centrl Office, also attracted tenants into new space.
Yet overall leasing activity remains dominated by the finance and technology sectors, with companies in those industries taking on more than 1.1 million square feet of expansionary leases in just a handful of transactions. So while trouble in the economy has slowed the rate of office expansion, make no mistake—it's still expanding. And we can expect it to expand even quicker once the recession fears wash over.
Strong employment drives occupancy growth
While economic uncertainty was Q1's plague, its highlight was employment. There are currently 143.8 million people employed in the US economy. That's the highest level ever recorded and it's good news for the office sector—all those people have to work somewhere.
But not all of them work in offices. JLL calculated just over 23% of job gains are in office-using industries, below the more than 25% figure from 2014. Still, JLL says the comparative strength of the US economy, when compared to murky waters globally, will bolster the office market over the next four to six quarters.
And office supply is poised to meet demand as more people continue to get hired and head into the office. The current US development pipeline is 96.8 million square feet, and while that's below the previous peaks in 2000 and 2008 that towered to 139 million and 108 million square feet respectively, JLL says it's enough to meet demand without producing an overwhelming supply. So even when job growth begins to slow from it's record high, which it eventually must, most markets will have a healthy amount of supply as leasing momentum slows in 2017 and 2018.
Low vacancy keeps markets competitive and spikes rents
Tenants care most about two things in the current market: quality and location. And there are supply constraints for both, especially across downtowns—11 markets in central business districts experienced vacancy rates below 10%, a full 2% below the average for downtown areas. In the suburbs vacancy was a bit higher at 16.3%, and sublease vacancies continued its downward trend.
These low levels of vacancy, especially among prized locations in key markets, continue to push rent up. But as usual, rent growth is highly variable depending on asset class. Here are a few key markets with rising rent to take note of: rent in NYC's SoHo shot up by over 24% from a year ago while Seattle's Lake Union district saw rent expand more than 14% in the same period. Overall, rent across all markets rose an average 3.2%, the highest rate this cycle. And that growth is expected to continue over the course of 2016, but may slow as markets enter the peak phase of the cycle at the same time as fresh supply comes down the pipeline.