The VTS Platform Grows by More than 400M SF in Q1
It's fair to say that the first few months of 2017 have been some of the most hectic, yet rewarding, in VTS history. Following the VTS-Hightower merger in November, Q1 was our first full quarter together as a combined team working towards a common goal – to build a great product and keep our customers extremely satisfied. We couldn't be more excited about the progress we've made so far, and ultimately, what this means for our clients. Read on for some key highlights from the quarter.
Commercial Real Estate Leaders Join the VTS Platform
We're thrilled to announce that the VTS platform grew by over 400 million square feet in Q1 – that's almost the equivalent of the entire Manhattan office market. We welcomed more than 80 new clients over that period, including Altus, American Realty Advisors, Brookfield, Kennedy Wilson, LBA Realty, Oliver McMillan, Rockpoint Group, Stockbridge, and Wheeler Real Estate Investment Trust.
The VTS-Hightower Migration is Successfully Underway
"The transition to the VTS platform has been incredibly smooth and our entire team is excited about the enhanced features we now have access to," noted Dave Casimiro, Regional General Manager for Northwest Healthcare Properties. "We definitely feel as though we are the overall winners of this merger."
"It is clear the combined VTS team is committed to the success of our organization, and we look forward to working closely with them as they accelerate integration."
Powerful New Capabilities
In Q1 we doubled down on investing in the core VTS platform with a focus on delivering enhanced value to our customers. Three of our biggest product enhancements are as follows.
The first is a brand new stacking plan that allows users to manage all their asset activity in entirely new ways. This update offers a more intuitive expiration lens to help with forecasting and a new deal stage lens to help see leasing activity. Additionally, it offers overall usability improvements such as better space layout, a more powerful search, vibrant colors, and a visual indication of available spaces in order to make accessing asset information easier than ever.
The next big improvement is the ability to share deal approvals by email. This update lets deals be approved faster than ever by emailing deal terms and information straight to specific email addresses straight from VTS. This allows users to directly contact their lenders or investors right from the VTS platform.
The third major improvement is the ability to track remaining lease obligations for blend and extend scenarios. With this addition, you no longer have to recalculate leases whenever you negotiation an extension. Now, VTS users can create a new deal that tracks both the new set of terms and those of the remaining lease. It's that simple.
An Expanding Executive Team
VTS is thrilled with the additions of two highly experienced individuals to our executive team. New Chief Financial Officer Michelle McComb and new Executive Chairman Tim Harvey come to VTS with extensive background in scaling high-growth companies. McComb was previously the CFO at Datto and Harvey was the former President of Commercial Solutions at BAE Systems.
If you're a current customer and have questions about what this update means for you, please reach out to your Account Manager.
Not a customer but would like to see VTS in action? Request a demo now.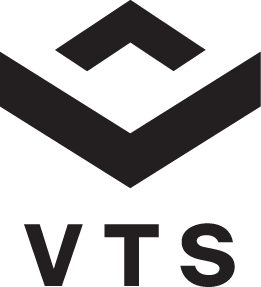 Alden Ewing is a former member of the VTS team. Subscribe to the VTS blog: https://blog.vts.com/