Demand for Office Space Reaches Highest Level Since 2006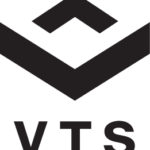 As data pours in from Q4'15, many firms have released their review of the office sector. The overall findings are positive, due in large part to the growing economy and consistent job growth.
Strong absorption
Demand for commercial office space in 2015 was at the highest level since pre-recession 2006. The addition of 210,000 jobs during Q4 — a nine-percent year-over-year increase — drove demand in an environment that lacks significant new supply on the market, reported Cushman & Wakefield. Last year, 81.7 million square feet were absorbed, with 21.3 million square feet in Q4 alone. The Bay Area office market was particularly strong, with deals totaling 11 percent of the total lease transactions in all of the country.
Meanwhile, Colliers' round-up of fourth quarter office statistics by market was largely encouraging in most areas. Honolulu's office vacancy rates are decreasing. The Tampa Bay area is also seeing record highs in absorption.  Midtown Manhattan is staying strong, with rents and absorption increasing, and vacancy dropping, even as downtown Manhattan continues to explode with growth.
Newmark Grubb Knight Frank also took a local look at the fourth-quarter office market and learned that downtown Chicago performed particularly well, with 1.5 million square feet of absorption. Nationally, the firm noted a flight from suburban offices to more urban areas in markets such as Dallas and Los Angeles. Newmark found that, in markets where the firm operates, overall vacancy rate tallied at 13.8 percent. Nationwide rents have hit $28.93 per square foot, reaching close to pre-recession levels.
Good jobs and good growth
There are several reasons why the commercial real estate office sector is on the upswing. Most importantly, companies are expanding — as evidenced by the job growth in Q4. About 50 percent of leasing activity during the year was due to office tenants looking for more space, according to JLL's Q4 office report.
The result is the lowest vacancy rate in the US in eight years. This happened even with an additional 44.2 million square feet of office space coming online in several markets. JLL expects 48.9 million square feet of space to debut this year. Despite the new construction, JLL's research team still predicts tightening rents and increased tenant demand throughout the year.
Rising occupancy costs
On the global front, occupancy costs around the world increased 2.4 percent year-over-year. In the United States, domestic markets drove a 3.1-percent jump since this time last year in occupancy costs throughout the Americas. US employment growth was the main factor for the positive movement, said CBRE. The three markets that have the highest rent, on a global scale, are London's West End, Central Hong Kong and the Finance Street area of Beijing.  
As long as there is not a glut of office construction happening in major markets, supply and demand will stay consistent. Fundamentals are strong, employment is going in the right direction, and there really isn't that much new product coming on the market. If those conditions persist, the U.S. office market will likely have another strong year.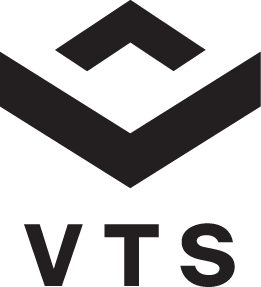 Ian Ritter is a veteran business journalist who has covered the retail and commercial real estate industries for more than a decade. He has held high-level editorial positions at GlobeSt.com and was formerly an editor at the International Council of Shopping Centers magazine SCT. He is a regular contributor to VTS' blog and is also online content manager for the engineering firm GRS Group's blog. Over his career, Ritter has written for several publications and holds a Master's degree in Journalism from Columbia University.