Redefine Customer Relationships: the Second Rule to Building a High Performance Culture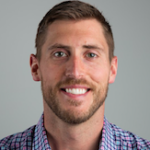 The world, our customers and their businesses are changing faster than ever before. So when my co-founders and I founded Hightower, we knew we wanted to create an agile company that responded to the pace of change in the world around us. In this mini-blog series, I outline some of the key insights on what it takes to have a high performance culture in the current environment. Each insight builds on the next. In my first post, I outlined why it's so important to ship what you think is valuable to your customers every day. In a world that's constantly changing, you need learn faster than you've ever learnt before. In this post, I go a bit deeper how shipping every day changes your relationship with your customers (in a good way).
Insight number one: Ship Something Every Day
Insight number two: Redefine your relationship with your customers (this post)

Insight number three: Redefine your relationship with your employees

Insight number four: Lead with values
We call our customers partners
The customer-company relationship is changing. Everyday at Hightower, we talk about our customers as partners. They are engaged in the product development process and take an ownership position in the product as well. This approach results in better software faster. I sincerely believe that this relationship is imperative in successful innovation.
In my first post, I explained that one of the things we baked into the model is an incredibly tight feedback loop between the product and customer to ensure continuous deployment. This means shipping our customers a MVP (minimum viable product) even if we're not comfortable sharing it yet, and developing it further based on their feedback. If we're not a little uncomfortable shipping it, then we're not pushing ourselves to ship it fast enough.
This leads us to an interesting thought: Do you risk upsetting your customers by publishing code that may be a step backwards instead of forwards? No. And this is a fundamental assumption that I think needs to be challenged.
Increasingly customers want a partnership, not a supplier / consumer relationship.
In this type of a relationship there's increased transparency and there's some shared risk. You openly discuss problems and challenges on both sides of the fence and you unite in problem solving. It's a higher trust relationship.
Not only is it important to redefine your relationship with customers, it's also important to redefine your relationship with your employees. The topic of my next post in this series (Coming next week!).