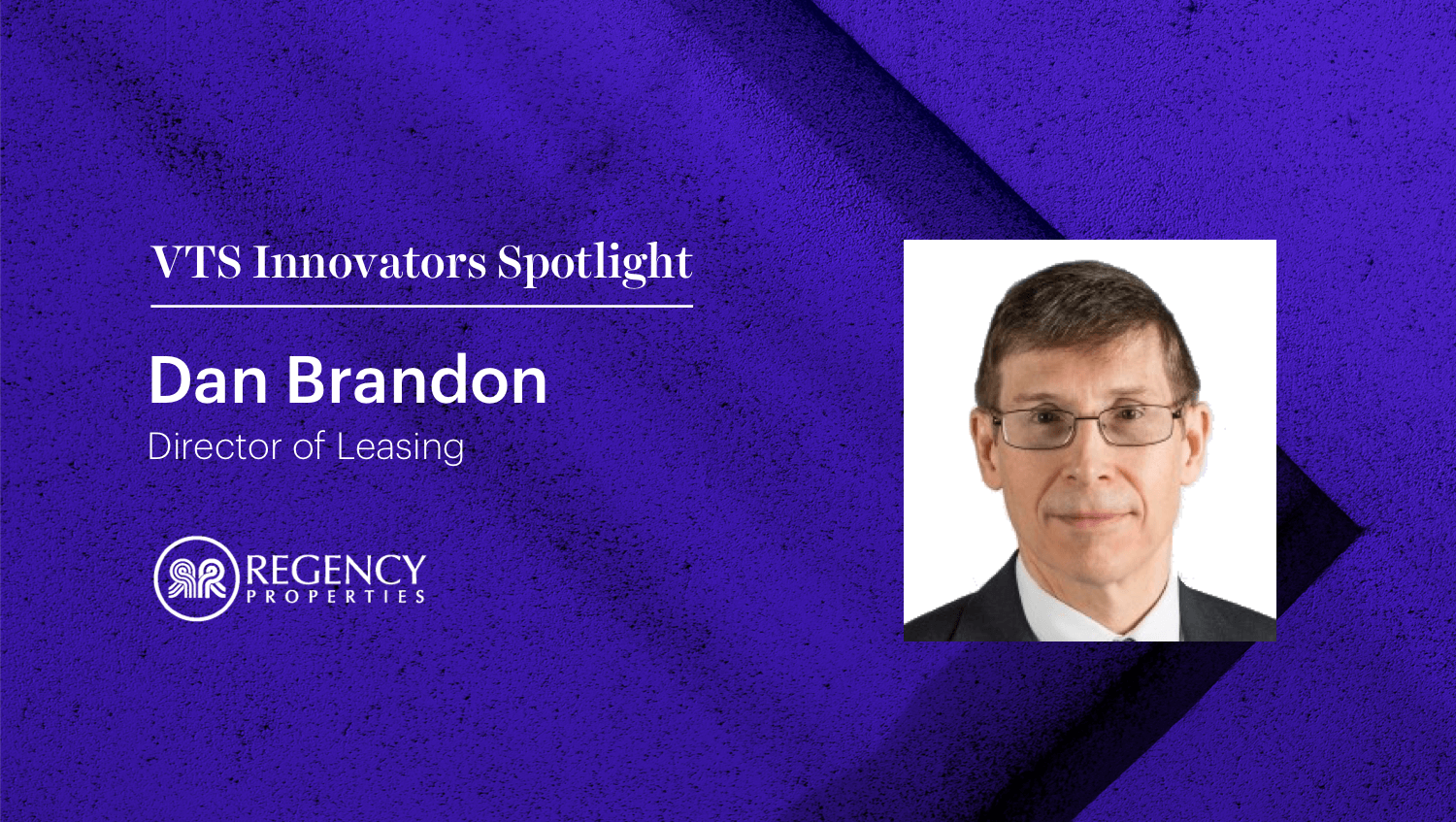 Regency Properties' Dan Brandon on Why Real-Time Information is Critical for Operating in Today's Retail Environment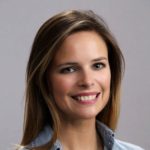 Director, Content and Communications, VTS
To say the retail industry is experiencing some fundamental shifts is an understatement. But as with any period of change, there are players that are taking advantage of new dynamics and positioning their firms for growth. We've had the benefit of sitting down with a number of these industry leaders to get insight into how their retail firms are staying ahead of change and maintaining a sustained level of operating excellence.
Regency Properties is one such leader and serves county seat communities by locating, upgrading, and vitalizing key retail properties in those markets. With 69 properties and 6.82 million square feet of retail space, they leverage current tenant relationships to expand those tenants into new markets and serve the local community. We spoke with Regency Properties' Director of Leasing Dan Brandon to see why he believes access to real-time information enables their teams to work smarter and more efficiently, and sets them up for success.
Enjoy!
VTS: How did you get your start in commercial real estate?
Dan Brandon: It was pretty much completely by accident, which is probably not too unusual. I initially came to Evansville, Indiana to work for a consumer finance company that's headquartered here. I spent two years in a project management role doing cross-functional projects across the company. The intent was after doing that for a couple of years, they'd find a management position for me within the organization.
When my time came up, I was put in charge of the area of the company that managed all of the branch office locations around the country, which back then was probably around 1,600 in 45 states. I had the chance to manage and operate a large, tenant-based real estate portfolio. Then, a little over four years ago, Regency recruited me to come over to the landlord side and I've been with them ever since.
VTS: Tell us about your role at Regency. What does it involve? What are you responsible for? What's your day to day look like?
Brandon: As the Director of Leasing, I lead our team of in-house leasing representatives and coordinators. We're charged with hitting production targets in terms of the annualized base rent that we bring in versus budget during the course of the calendar year. We're also trying to drive down our vacancy rate to below the industry average.
VTS: What is it that you love most about your job?
Brandon: Well, being in the leasing side, you always like all of the wins! In a sense, we're where the action is and where the transactions are, so it's great to be able to contribute to helping and watching my leasing reps succeed. I always enjoy helping them figure out ways to overcome obstacles when they're not sure how to get a deal accomplished.
Clearly, the variety is constant. Some days you come in with a plan and you may actually get to do everything on your plan, but other days things just pop up that need to be addressed. It's great because you really don't have much of an opportunity to fall into a rut. It's fresh and interesting being in a company that's growing.
VTS: The retail industry has been, and is going through, some major shifts. What are the most pressing trends that you and the team are most conscious of at the moment? How are you adapting?
Brandon: Due to the markets we're in, and the types of centers we have, the impact of the whole "retail apocalypse" isn't quite as big. It's obviously impacting certain segments, and we're seeing more activity in the area of services and restaurants across the board. The current industry buzzword is "experiential."
People are looking for experiences and you can't order those online. You can't have someone serve you a meal, cut your hair, or do your nails over the internet. There's definitely a shift away from the department stores and fashion retailers who, by their own admission, have positioned their products as more of a commodity. That makes it easier for a shopper to say, "I can buy it anywhere. I can go online. I can go to a store. I will be indifferent to where I shop."
Some companies have reacted and responded to that and invested in their shopping experience. It may be traditional retail in terms of fashion, clothing, shoes, etc. but they see service as part of their product offering. Others decide not to increase the level of service because they're trying to control the cost of labor so they don't have as many folks in the store.
VTS: Do you find that given your stores are central to the community, the community reacts better when you have local brand names in the center as opposed to the big, national brands?
Brandon: I think they like a combination. There's a lot of drive toward it, and you can see some of the national advertisers out there really pushing the idea of shop local. In Evansville, "shopping local" gets talked about a lot. There's a mindset and awareness in a lot of communities where they like to support their own.
But, you have to balance good local support with dreaming big. We had a conversation like that one day with a municipality who really wanted a Red Lobster. There was already a Red Lobster about an hour away from the area. So we asked, "How often do you drive to that area?" They said, "Once or twice a year." Well then, are you really looking for Red Lobster or are you looking for a really good seafood place?
Is there any reason why a good local chef or restauranteur couldn't have a great seafood offering and provide what you're looking for in this national chain? Does it matter what name is on the building and how it's promoted, or is just a good experience and good food? It's sometimes a realization that these communities can have very similar offerings, it's just not the big, splashy, national name.
VTS: What role is technology playing as you and the team are adapting to market conditions, generally trying to improve as a company, and positioning yourselves for the future?
Brandon: For us, the key thing with technology is really information. How can we get information through the organization? How can we know where we stand on deals in the pipeline as they progress? Are there gaps in our pipeline? It's knowing the pipeline may not be as full as we need it to be, so we know we need to put some focus on prospecting and driving activity by getting into the market a little more.
It's not having as many meetings and verbal status updates because that information is transparent to the people who need to see it. It doesn't have to be relayed from person to person to person, it can be put into VTS. VTS is a repository of information and all of our users can go in and see activity updates, or open the app and see the deals are being worked and the last time somebody talked to this contact. It's knowing all of this without tying up a lot of people's time.
By having information, you're hoping to compress deal cycle times and get from prospect to signed lease faster while also improving your internal efficiencies. Where are the issues? Where are the concerns? You can focus your attention to address those items earlier, and avoid the lag time that causes an opportunity to be lost because it took too long and the tenant found an alternative that wasn't us.
VTS: What advice would you give other retail owners that are just getting started with technology?
Brandon: It's important to get people onboard and utilizing the application as quickly as possible, and making that the expectation. Our initial phase of implementing VTS was to get deal information into the system because we had people with notebooks, binders, post-it notes, and papers all over the place. Do you really want to look back through six or seven pages every single day just to see what you finished and what you haven't?
We made the call: If we're going to do this, we're going to do it, and commit to it. People got accustomed to VTS, and they started to see, "Oh, this makes my life simpler. I can keep track of my deals." Then, we phased into the next step. Now that you're getting deal information in here – your notes and activities – there are all these wonderful financial tools to help you analyze the quality of your deal. Let's add that in.
So, we layered on features in order to have continual small successes so people could see that it works and that it helps them in their job. When they get it in pieces they feel like they're building up some level of knowledge and mastery they can keep expanding on. It helped keep that positive momentum as opposed to a very jagged sense of ups and downs and frustration with the system.
VTS: What do you think a company needs to do if they want to continue operating at a level of excellence over an extended period of time?
Brandon: Some of the keys are being true to your culture and who you've decided you are. That was one of the things that attracted me to Regency. We talk about the company culture as part of the recruiting process and as part of what the company is about.
Talent is critical. It's getting the right people, with the right set of skills, the right approach, and who are on board with the organization's plans. We're constantly looking for talent and then seeing where that talent best fits. If they come in the door and they're in leasing, but they end up finding a passion and talent for business management, that's where they should go.
VTS: Final question: What would you be doing if you weren't in real estate? Is there a dream job?
Brandon: When I went to college and majored in telecommunications, I was going to be the play-by-play announcer for the St. Louis Cardinals. The Buck family got in the way there, so that didn't happen. And the broadcasting career went by the wayside many, many years ago.
If not in real estate, I would see myself in an operations role or in the training and education aspect of it. As I worked in other industries, I was always on the operations side and then had the opportunity to do management training and internal education programs, and found those very enjoyable. If I wasn't doing what I'm doing today, I probably would have gravitated in those directions.