Retail Apocalypse? More Stores Will Open in 2017 Than Close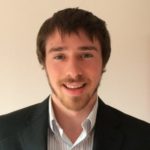 The retail sector is undergoing a transformation. Retail bankruptcies are at record levels, Amazon is leaping into brick-and-mortar and even luxury retailers are struggling. Yet despite all the turmoil, retailers are set to open more shops than they will close this year.
That surprising finding comes from IHL Group's recent report, and rather than disputing the fact that the retail industry is shifting, the data reveals which types of stores are failing and which are succeeding. From changing consumer preferences to inventory imbalances, retail's transformation has major implications for the commercial real estate industry.
Retail sales and net openings are growing
Retail sales advanced $121.5 billion during the first seven months of 2017. That's about the size of The Netherlands' total annual retail market, and while online sales drove a large share of that growth, they did not account for all of it. IHL Group said pure play online retailers, retailers without a brick-and-mortar presence, account for 8.3% of retail sales yet 29% of the sector's growth. So while e-commerce is driving a much larger percentage of growth than it represents as sales, brick-and-mortar represents the largest share of sales growth.
In addition to growing sales, retailers are growing their physical presence. Chain retailers with 50 or more locations are opening over 4,000 more stores this year than they are closing. When you expand the data to include smaller businesses, IHL Group estimates store openings will increase by more than 10,000. Those numbers clash with the narrative that brick-and-mortar retail is struggling, but beyond just a momentary surge in the market, the report predicts store openings will continue to accelerate in 2018.
Shifting consumer preferences drive change
Consumer preferences are changing and those changes are sending shockwaves throughout the industry. Consumers today demand convenience and crave experiences. Many are saddled with student debt and shouldering ever increasing financial burdens. More than 50% of U.S. households are worse off economically than they were 20 years ago, according to IHL Group's report, and higher costs for necessities impact how and where consumers shop. These changes help explain why certain retailers are failing when others succeed.
The Radio Shack bankruptcy and closing fashion stores account for an overwhelming chunk of this year's closures. Just 16 retailers represent 48% of all reported closings, suggesting that business operating issues are to blame rather than overall market weakness. While technology could be accelerating the process, e-commerce is not really to blame. Most of these brands have been struggling for some time and fell out of touch with consumers by misreading market trends. Rather than adapt to increasingly price-sensitive and experience-hungry consumers, like Zara and TJ Maxx have, many department stores and speciality apparel retailers stayed the course. Now those retailers are shuttering stores.
While many retailers are struggling, more are capitalizing on evolving consumer preferences. The report calculates that for every company closing stores there are 2.7 opening stores, and Dollar General is chief among them. The discounter has plans to open nearly 1,300 stores this year. In fact, most of the businesses opening the most locations are either discounters or convenience stores. Discount German grocers Aldi and Lidl are expanding aggressively into U.S. markets while 7-Eleven plans to boost its store count by over 400. Seeing as 50% of U.S. households are struggling to even keep up with inflation, it makes perfect sense that discounters are the ones expanding.
This trend also holds with restaurants. While table service restaurants are opening over 700 new locations this year, fast food eateries are opening more than 2,000. When it comes to food, the majority of consumers value convenience and a low price-point.
Shaking up retail
Although more stores are opening than closing this year, many new stores are not leasing space being vacated. That helps explain why major shopping streets across the country are riddled with empty windows. It also makes it easier to believe that brick-and-mortar retail is in crisis. But the truth is, it's often just too difficult to transform the old stores' format, or the locations don't work for the cohort of expanding discounters.
Forward thinking developers can profit from this trend by investing in areas that are well positioned for budget retailers. For owners struggling with vacancies, it's not enough to sit around and hope for tenants. These owners need to be flexible when it comes to both price and how their space is used, and some may need to invest in their property to reconfigure it to meet current needs. That could include anything from remaking the interior to demolishing the property and building something that fits the market better.
Consumers haven't stopped spending and brick-and-mortar retail is not becoming obsolete. Retail is not undergoing an apocalypse, but businesses that misread consumer preferences are facing an apocalypse. From student debt to lackluster wage growth, consumers are facing increased financial burdens, and that translates into a growing preference for budget goods and convenience. Whether it's repositioning a struggling property or investing in a new one, CRE professionals who understand the retail transformation will realize it's not an apocalypse — it's an opportunity.