Retail Growth More Prevalent Than You Might Think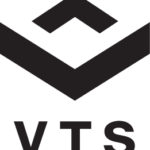 Retail real estate might not be in such bad shape after all.
Despite news about store closures, there are plenty of chains with expansion plans, and the sector is performing strongly overall in the face of exponential e-commerce growth, according to a Marcus & Millichap report. After all, the past holiday shopping season was the best in years, and not all of that was due to online purchases.
Much of this is due to strong macroeconomic numbers being experienced across the country, including job and GDP growth, which have boosted consumer confidence and not steered shoppers away from stores.
Ironically, it also doesn't hurt that developers have tempered their new-center building and instead have repurposed existing developments or added retail as a component of other uses. This has made vacancy rates fall especially low in the country's leading locales.
Chains are expanding
Dollar stores are opening like crazy in 2018, with Dollar General alone planning 900 new units. Its competitors Dollar Tree and Family Dollar are also opening more than 600 locations throughout the year.
On the grocery end, Aldi aims to open 900 stores in the United States by 2022, bringing its grand total to 2,500. Meanwhile, Whole Foods is making a growth push after its shot in the arm from Amazon's purchase of the grocer. Smaller chains are also growing.
Beauty retailer Ulta has 100 stores in the works. Hobby Lobby and H&M also have dozens of locations planned, not to mention the numerous restaurants that have big plans this year.
You get the picture. Just as some stores are closing, others are opening.
The changing face of shopping centers
It also doesn't hurt that shopping-center owners are getting smarter about their tenant mixes.
Marcus & Millichap points out that non-traditional tenants which offer customers an experience along with their transaction are helping fill spaces vacated by department stores such as JCPenney, Macy's, Sears, and others.
Most of these uses are dining, entertainment and service-oriented tenants. The report mentions that they are increasing traffic into their surrounding more traditional counterparts. Indoor recreation facilities, like the CircusTrix, which also owns Sky Zone trampoline parks, are expanding, with the aforementioned operating 300 units across the country. Gyms are now coveted mall tenants. And we have previously noted in this space that healthcare providers are giving nearby tenants a boost.
Meanwhile, development of shopping centers in general is slowing by 10% this year, making the space out there more coveted by companies searching for space, decreasing vacancy.
The top-rated markets say it all
Just as with Marcus & Millichap's recent office report, Seattle was ranked this year's top U.S. retail market, for the second year in a row. The metro area has a retail vacancy rate of 3.6%, the reported lowest in more than a decade, and only 780,000 square feet of new product is on tap for 2018.
San Francisco, in the second spot in as many years, has a similar situation. The city's retail vacancy rate is at an extremely low 2.9%, while rents are expected to rise 2.8%, with only 220,000 square feet of new space to be added.
And so does the lowest rated…
St. Louis was the lowest-rated metro area of the 46 Marcus & Millichap examined.
It says a lot about the underrated strength of the retail market when that metro has a vacancy rate of 4.5% projected for the coming year, with the firm saying: "Retail sales will grow at their fastest rate in four years…retailers are adding stores, as several national chains recently opened new establishments in the metro."
If the lowest-rated market is getting news like that in an exhaustive report, then maybe the perceived gloom about retail real estate is a bit overblown.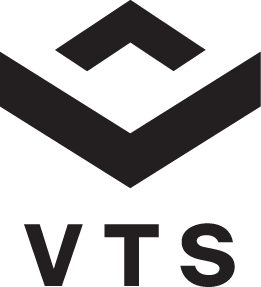 Ian Ritter is a veteran business journalist who has covered the retail and commercial real estate industries for more than a decade. He has held high-level editorial positions at GlobeSt.com and was formerly an editor at the International Council of Shopping Centers magazine SCT. He is a regular contributor to VTS' blog and is also online content manager for the engineering firm GRS Group's blog. Over his career, Ritter has written for several publications and holds a Master's degree in Journalism from Columbia University.