Retail Landlords Don't Get a Holiday Break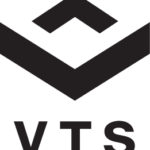 It's important for retail real estate landlords to pay attention to how tenants perform during this crucial time of year. The holiday season is make-or-break time for many retailers, making it the same for shopping center landlords, since the health of a tenant is often directly related to the performance of a retail asset.
Last year, according to the National Retail Federation (NRF), holiday sales accounted for about 20% of retailers' annual revenues. In the case of a jewelry outlet, it can mean more than 70%.
There is a reason why most store-closure (and expansion) plans generally come at the beginning of the year. If a chain has a disastrous holiday showing, some locations are bound to get the axe. For example, Macy's announced 68 closings this year in January.
Holiday sales forecasts look favorable
Several outlets give predictions on how the industry will fare during November and December, especially around the promotion-heavy period of Black Friday, the day after Thanksgiving. Many of them have something different to say.
Deloitte predicts that holiday sales will increase 4.5% this year, up from a 3.6 percent rise in 2016. In the brick-and-mortar realm, its analysts like the rise in new concepts that are fulfilling a desired consumer niche.
An NRF survey sees retail sales coming in between 3.6% and 4%, mainly due to strong macroeconomic growth. It also helps that Christmas falls on a Monday this year, giving shoppers an extra weekend to make purchases.
Analytics firm RetailNext sees holiday sales rising 3.8%, saying that off-price outlets, warehouse clubs, home-improvement stores and some specialty storefronts should perform well. The firm's analysts also stress that Black Friday is not the biggest holiday shopping day – they expect December 22 to take that honor.
Parties, and other ways to fight Amazon
Speaking of Black Friday, Amazon, which is expected to boast another great holiday season, launched its Black Friday promotions fifty days early, so chances are it might have knocked some wind out of brick-and-mortar stores' sails expecting the typical consumer crush on that day.
But there are some concepts expected to perform well, most of them in the experiential retail realm.
Walmart is making a foray into that territory with 20,000 parties during the holiday season at its stores, highlighting different gift categories and offering holiday shopping help. Children are also able to do try outs with toys. Since when did the biggest mass-market discount chain in the world become experiential?
Another surprising holiday winner could be home-improvement stores. The Home Depot, and similar stores, have been having superb sales results. In the case of Home Depot, same-store sales were up 6.6% during its latest quarter year over year. The retailer also raised its earnings guidance. It might not be experiential retail in the store, but consumers are obviously gaining satisfaction doing it themselves, and the experience is within their own domicile.
The off-price segment should also perform well, according to several reports. The reason this sector of retail performs strong is largely due to the availability to buy the same products that are sold at department stores, and the "treasure hunt" aspect of what you could find, except for less money.
Which brings us to some retail landlords' biggest headache…
Make or break?
The struggles that department stores are having are no secret, and without strong holiday revenues, we could see another wave of store closures from these mall anchors, putting more pressure on the landlords that own these assets.
Early guidance from J.C. Penney was not encouraging, with its stock recently falling by 20% as a result. The retailer is expected to take a third-quarter loss after liquidating much of its women's apparel through discounting, and same store sales for the year are expected to come in flat or fall by one percent year over year. However, J.C. Penney is hiring 40,000 for the holiday season, the same as in 2016. We will find out if there will be more store closings on top of the 138 it shut this year.
Macy's is doubling J.C. Penney in the holiday hiring department, bringing 80,000 temporary workers onboard. But at the same time, the retailer plans to have 100 stores closed by the end of the year and forecasts a same-store sales drop of between 2 and 3% for 2017 from the previous year, which is not exactly a promising expectation of a triumphant November and December.
As usual, the picture for Sears Holdings Corp. looks the most dismal in this category. The company just announced that it is closing 45 Kmarts and 18 Sears. It posted a net loss of $251 million during its most recent quarter, while same-store sales at its namesake stores dropped 13.2% year over year and Kmart was down 9.4%. By now, though, anything other than more closings and sliding sales would be a shock to retail real estate landlords.
Retail is experiencing an evolution
The brick-and-mortar stores that thrive in this environment are those that give people a reason to enter the location and not wait for shipping from Amazon.
Having your doors open on Black Friday super early in the morning, expecting a crowd that quickly depletes inventory isn't enough anymore.
The storefronts that have the answer to that reason, whether or not it's in-store parties or demonstrations on how to decorate your back porch with the products they sell, will still do fine.
But the days of walking into a crowded department or discount store on a certain day at a certain time are long gone, and retail real estate landlords should take note that if their tenants are relying on that false reality, then there could soon be a vacancy.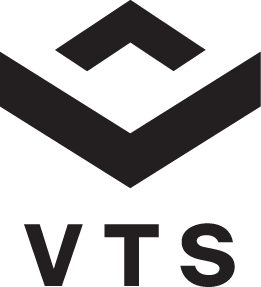 Ian Ritter is a veteran business journalist who has covered the retail and commercial real estate industries for more than a decade. He has held high-level editorial positions at GlobeSt.com and was formerly an editor at the International Council of Shopping Centers magazine SCT. He is a regular contributor to VTS' blog and is also online content manager for the engineering firm GRS Group's blog. Over his career, Ritter has written for several publications and holds a Master's degree in Journalism from Columbia University.