The Ongoing Retailization of Medical Offices and Hospitals
The healthcare sector — and the myriad of real estate assets supporting it — is evolving. Probably the biggest catalyst of this change is the ongoing and anticipated demographic shift of seniors. As of 2014, seniors over the age of 65 made up 14.5% of the population. By 2050, that percentage is expected to rise to over 20 percent, increasing the type of care and frequency of visits to medical facilities.
This demographic shift, when combined with ongoing technology developments and political legislation, is changing how and where people seek medical care. Many real estate investors believe this trend will only accelerate, so they have sought out ways to get ahead of it.
Here are the three biggest implications: 
The retailization of medical space
Many CRE landlords and developers are beginning to retail-ize their medical facilities. "Consumers' demand for convenient, flexible healthcare services, akin to the retail industry, is driving demand by physicians and health systems for real estate beyond the traditional hospital campus and medical office building complex," wrote Andrea Cross in Collier's 2015 Medical Office Outlook Report.
Instead, providers are seeking "technology-friendly locations in ground-floor and second-floor urban retail spaces, mixed-use residential buildings, and suburban shopping centers," the report continued. "Other health systems are clustering multiple physicians and medical specialties such as urgent care centers and dialysis clinics in suburban shopping centers convenient for both physicians and consumers."
Because of this shift away from traditional hospitals, there has been a dramatic uptick in interest of MOBs and retail spaces.
Hospitals are repurposing
Because of this shift away from traditional healthcare environments, there is a lot of space within hospitals that is either going unused or is simply too expensive for continued use. What to do with free standing hospitals that are vacant or nearing sale?
One option is to convert hospitals into for-profit "medical malls" — a growing trend in New Jersey. As Ronda Kaysen reported, "these [former hospitals] are often ideal for medical uses — an emergency department can be repurposed as an urgent care center. Existing operating rooms can be used for outpatient surgical centers. And an inpatient floor is a natural fit for a subacute care facility. Added to that, the new use is certainly preferable to a deteriorating structure that contributes to urban decay." Although there is some concern about the ultimate cost to the patient, many developers are interested in giving this repurposing strategy a try. 
Other outpatient centers and hospitals have begun to consider retail opportunities — given the significant amount of foot traffic inherent to a hospital —  for potential renovation or mixed-use.  
Shrinking cap rates
This shifting healthcare environment is causing many investors to take note of medical properties and MOBs. The Boulder Group reported that "cap rates in the single-tenant net lease medical sector compressed in the third quarter of 2015, with the median asking cap rate declining 22 basis points to 6.5%. Cap rates on medical net lease properties are now slightly lower than in the broader net lease market, where they currently average 6.65%."
The escalating sales prices is likely due to the limited supply of MOBs on market. As it turns out, "eighty-five percent of all MOBs (including hospital properties) are still owned by healthcare providers today," explained Mark Alexander of Mark Alexander Medical Office Brokerage. Because of this large opportunity — and because the MOB market is considered more recession resistant — it seems likely that CRE investors will continue to aggressively acquire these spaces.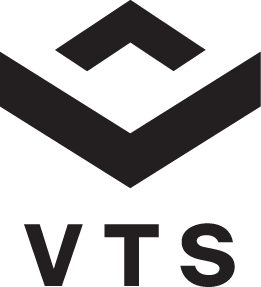 Matt Logush is a former member of the VTS team. Subscribe to the VTS blog: https://blog.vts.com/