Why Retail Landlords Need to Think Like Editors
'People respond well to those that are sure of what they want,' Vogue editor Anna Wintour once remarked. 'What people hate most is indecision.'
In essence, that's the role of a great editor: to take a point of view on the world and clearly express it through the pages of a magazine. It's about bringing a singular vision to life and selling that vision to as many people as possible. It is not just about chasing what's popular, reflecting public opinion or playing to generic trends. It's about having a clear message that helps their publication stand out from the crowd.
At first glance, this may not seem to shine much light on today's retail landscape, but at Appear Here we believe shopping destinations could massively benefit from an editorial eye.
A good editor provides the glue that holds a magazine together
They take the reader on a journey, giving them what they want while showing them things they never knew they wanted, championing fresh talent, encouraging discovery, while always aiming to inspire, challenge and entertain.
Compare that to the approach taken by so many retail destinations today. Generic chains have sucked the personality out of our streets, forcing rents up to levels that smaller independent brands can't afford. This has left a hole at the heart of our community – quite literally in many cases, as stores remain empty with broker signs plastered over the front while waiting for the next multinational to come knocking.
This is the equivalent of packing your magazine with middle of the road glossy ads while leaving half the editorial pages blank. The reader has no reason to choose it from the newsstand.
And here's the other lesson magazines have for us: during disruption, there's no room for mediocrity.
Just as people will no longer splash cash on uninspiring print when they can get easy access to free online editorial, consumers will not wander down boring retail streets in the age of next-day online delivery. There are now gaping holes on the magazine shelf where mighty publishers once stood – are we willing to see the same thing happen to our cities?
Great retail brands have already understood this and are busy transforming their stores into experience spaces that blend aspects of gym with classroom and nightclub. Famously, Apple is in the process of repositioning its stores as 'town squares', taking on numerous educational and civic functions, while Lululemon's flagship in New York dedicates almost half of its 11,500 sq ft space to fitness studios. Nike has created gyms, member clubs and running tracks within retail environments. Korean eyewear brand Gentle Monster has recently spearheaded into the UK with store concepts that are more contemporary art gallery than point of sale, with regular commissions and show launches.
The same mindset needs to be adopted by landlords, however. And the good news is, there are innovators here too. One great European retail success story in recent years was in fact the brainchild of a magazine, with Lisbon's mercado da ribeira being completely overhauled by the publisher Time Out. Well over a century old, this food market had all but shut down when Time Out took the lease in 2014, but thanks to a unique blend of Portuguese producers (many of whom had been featured in the magazine) it now attracts over 3.5 million visitors a year and there are plans to roll out globally, with a New York location in the pipeline. Refinery29 is also building on the success of their immersive culture and retail experience 29 Rooms by rolling out to more locations in the US.
I'm not suggesting that Vogue buys Fifth Avenue (although never say never) but landlords could do a lot worse than looking to Anna Wintour for inspiration. It's only by considering the cultural, social and recreational mix of shopping destinations that we can hope to not just survive but thrive in the digital age.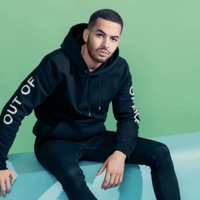 Ross Bailey is the CEO & Founder of Appear Here, the leading online marketplace for short-term retail space. The mission is to create a world where anyone with an idea can find space to make it happen. Widely quoted on retail, e-commerce and technology, Ross has appeared in many publications including, GQ, Monocle, Wired, and TechCrunch. Recognised for his achievements, Ross has been named one Forbes' 30 under 30 entrepreneurs and Financial Time's Top 10 under 30 tech entrepreneurs and Fast Company's 100 Most Creative People in Business.