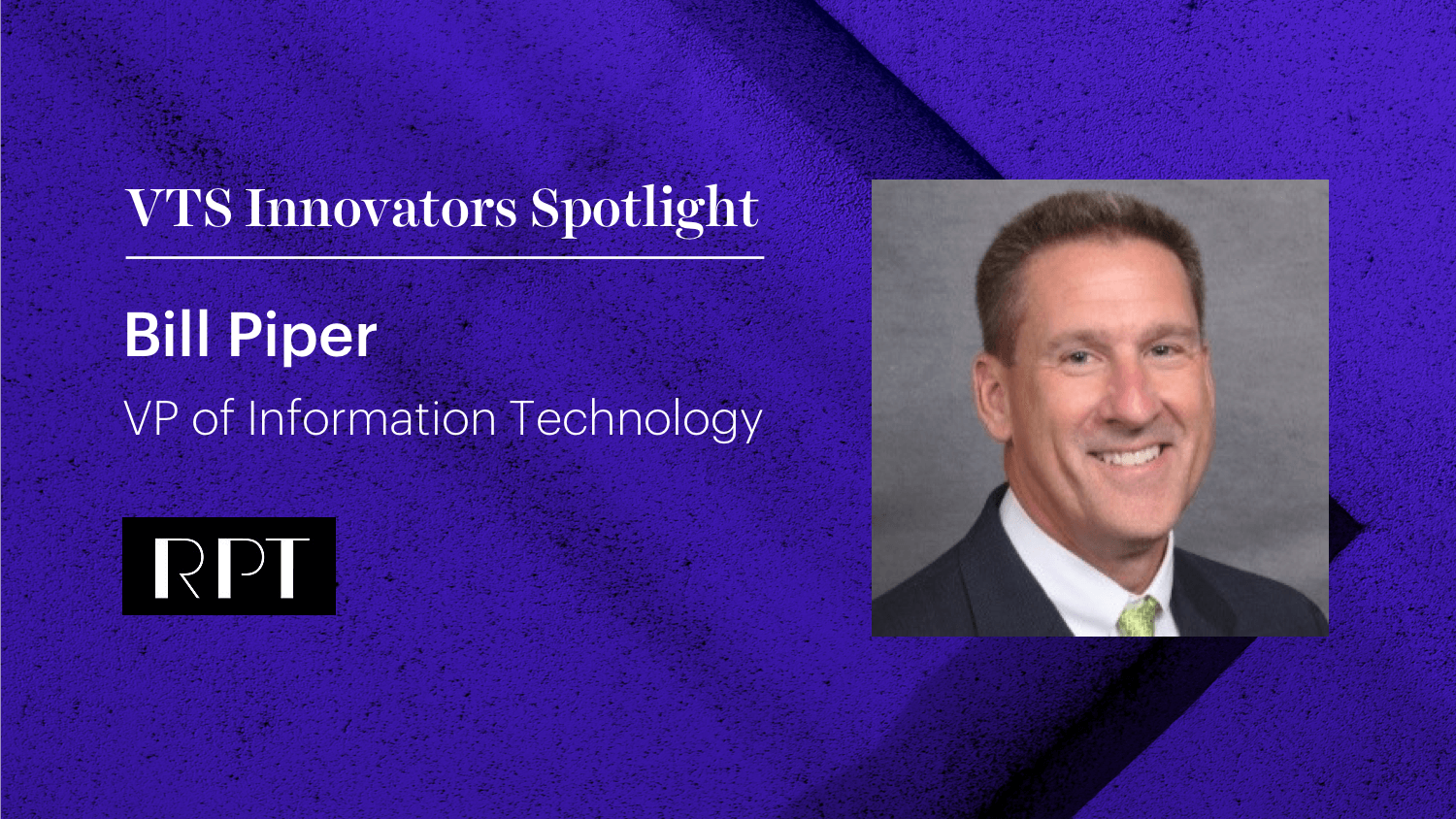 RPT Realty's Bill Piper on Making Decisions with Data, Not Gut Instinct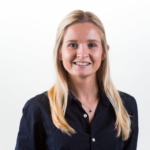 Sr. Manager, Content Marketing, VTS
As commercial real estate adapts to the rapidly evolving retail landscape, one landlord is revamping its strategy and leading the way into this digital age. RPT Realty, previously Ramco-Gershenson Properties Trust, announced the name change to reflect its new direction. And this new direction, you ask? RPT owns and manages 48 open-air shopping centers, some of which they'll be augmenting into multi-use lifestyle centers.
We sat down with RPT Realty's Vice President of IT, Bill Piper, to learn how his department is supporting this transition with technology and data. "As a department, we're seeing how technology can have an impact on not only the experience of the shoppers but also the tenants at our centers," says Bill.
Enjoy!
VTS: How did you get your start in commercial real estate?
Piper: I spent 20 years at a marketing company that had nothing to do with real estate. After I left in 2005, I explored some different opportunities. In 2011, I was hired as Director of Infrastructure and Operations by the Taubman Company, a Michigan-based real estate developer. I was managing regional shopping centers throughout the United States, and the role introduced me to the world of real estate technology.
VTS: And what does your current day-to-day look like?
Piper: Since RPT is a smaller company than Taubman, I have an opportunity to get involved with many different projects and initiatives. My day-to-day involves supporting the company's employees with their daily IT issues, which keeps me in touch with the organization at every level. We're about 110 people managing open-air shopping centers — and we're looking to augment that model from just retail into select office, multi-use, and maybe residential uses down the road.
I am dedicating time to new initiatives including smart buildings, IT integration throughout the organization, and using data to help inform business decisions. We're piloting two smart centers with shopper WiFi and network backbones which will enable us to put building controls such as irrigation and lighting on the network. To integrate our IT department with the rest of the company, I've established a steering committee that helps determine our priorities to make sure we're spending time on the projects that are valuable to the business, not just to our siloed departments. We want to be integrated across the organization to better understand business needs. It sounds a little trite, but we want the business to tell IT what is, and is not, important so we can all stay aligned.
Lastly, we're really focused on becoming more data-centric and using data to drive our business decisions rather than following gut instincts. These days, data must be a priority for organizations.
VTS: How has the transformation of commercial real estate changed your role? What new expectations are required of you?
Piper: Over time, my role has expanded from keeping systems up and running internally to touching and interacting with assets at the property level. The IT department is integrated into the product in a new way, and we're seeing how technology can have an impact on the entire shopping center experience — from the shoppers and diners to the tenants. I try to stay ahead of the curve and constantly ask myself, "How can we make it a better product than we have in the past?"
VTS: Retail has been going through some pretty major shifts. What would you say the most pressing trends are? And how have you been adapting your strategy to stay ahead of them?
Piper: There are a few trends happening in the retail world. When it comes to shopping centers like RPT's, customers aren't coming for the day anymore, they're coming for a purpose. Whether the purpose is shoes or groceries, we're seeing them come for that specific reason and leaving right after. The industry is being tasked with curating engaging experiences that encourage movement around the property and increase time spent as well as the number of weekly visits to the center.
One of the ways we're combatting the challenge is by positioning our open-air assets as lifestyle centers where there's more to offer beyond a traditional retail encounter. Enticing experiences such as bowling alleys, theaters, restaurants, and entertainment options draw people into the centers. The full-blown lifestyle concept doesn't work at every center, but the idea of curating our centers to incorporate non-traditional uses that can keep shoppers at our centers longer can.
The other challenge is figuring out the right tenant mix. When you look at the merchandising mix, what brings people in and keeps them at the center? Since that's not my area of expertise, let's look at this from a technology standpoint. What role can technology play in keeping someone at the center? Offering free WiFi so the visitor can stay connected is one way. Once they connect to the WiFi, we can collect data about how they moved about the center. And importantly, which tenants work synergistically together.
It's not about brick-and-mortar versus e-commerce. They should complement each other, and the good retailers are getting it right. Here's a great example of an experience I had while shopping for a suit to wear to a wedding. Make note, I don't enjoy shopping. First, I browsed online to get a sense of the styles and offerings. When it came time to make my purchase, I was presented with a few convenient options: I could order online and have it shipped to my home, or view the inventory available locally and reserve my selection for in-store pickup. Since I was purchasing an expensive suit, I opted to pick up in-store so I could try it on first. I was fortunate to have tried it on because the suit ran large and I ended up needing to size down. I think my experience was so positive because it incorporated the right aspects of e-commerce and brick-and-mortar to create the most convenient solution.
VTS: What role does technology play in positioning RPT to adapt to the current environment? Are there any best practices for shopping center owners?
Piper: You can't build a house without a good foundation in place and you can't build a technology solution unless you have a good foundation, and that is the network. Thus, we're trying to put a strong network in place to avoid layering additional elements on top of a poor infrastructure.
This should go without saying, but it's probably worth noting: You need to have a great security model. It needs to be designed at the beginning when you're implementing the infrastructure, not after the fact. Sometimes people gloss over it, but in today's world security is paramount.
VTS: As you were evaluating technology what were some of the pain points you were trying to solve in the company?
Piper: When I joined the team two years ago, I felt we were behind in terms of a solid foundation and upgrades to our systems. Our infrastructure was on the tail end of being obsolete. Accordingly, the first order of business was to bolster our infrastructure and provide a stable environment to operate the business. Having the right foundation was integral before implementing any new technology solutions.
Thanks to some very intelligent individuals, solutions have already been developed to solve many of our problems. Therefore, I prefer to buy technology "out of the box" when possible to incur minimal work with regard to internal development. Take VTS — why would we develop proprietary leasing and asset management software when a fantastic, cutting-edge platform already exists? We're adapting our internal processes to fully capitalize on the features offered by VTS. For instance, we're currently testing the leasing department's LOI process in VTS to create a workflow that's far more efficient.
My department is also focusing on a business intelligence project that brings all data in our system of record to the surface so it can be scrubbed and analyzed. The exercise will help uncover what data we're missing, which is vital in creating standards and best practices for maintaining the databases and our resources.
VTS: As a company that's adopted technology, what advice do you have for other companies that are just starting to think about it?
Piper: I understand wanting to keep solutions proprietary to stay competitive, but at the same time, sharing, collaborating, and learning together are key to surviving and thriving in this industry. For instance, when your VTS team asked if I would speak with one of your Columbian clients about retail technology, I said "absolutely" knowing it would be a great opportunity to either help this client avoid mistakes or put them on the right path.
VTS: What would you be doing if you weren't in commercial real estate?
Piper: When I was in college, I took my first programming class and fell in love with the idea of logic and problem-solving. I like a challenge. So, if I wasn't in commercial real estate, I would likely still be doing IT, just in a different industry. But then again, when I do retire, I would be very happy mowing lawns at a golf course.