Selecting the Right Real Estate Technology Vendor: How to Use an RFP to Your Advantage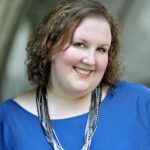 Technology purchases are no longer typical off-the-shelf decisions that a company's IT department is left to install. Today, tech companies are partners, customizing software to a user's needs and helping facilitate successful adoption. From the outset, they take the time to understand clients' unique business challenges and build a plan to solve them.
That's why adopting a commercial real estate technology service is a serious—and often resource intensive—investment, especially if the end user wants to avoid flash-in-the-pan apps that might create further expenses or headaches down the line.
But how can a commercial real estate company make sure it's getting the most for its money when choosing a technology vendor? The answer lies within issuing an RFP, which will help the company choose a technology service that best fits its business needs and priorities.
Creating an Effective RFP
Technology company FivePaths says an RFP should contain nine essential elements: an organizational overview, project goals, target audience, project deliverables and specifications, project requirements, proposal format, request for references, proposal delivery instructions and contraction information, and a proposal evaluation timeline.
But beware of being too detailed. "Don't over-rely on feature lists of the specific functionality you are looking for," FivePaths advises. "While it is important to outline what you need, too much detail can result in bidders who simply deliver to your specification, without thinking strategically. Overly detailed features lists discourage vendors from offering their best approach to meeting your goals and can lock you into particular solutions or approaches."
Tech Republic's Calvin Sun offers 10 tips for creating an effective technology RFP. Among his recommendations:
Involve the Right People: Make sure everyone involved in the service has a say in how it will function for the company. That means not only the internal IT team, but the users themselves, the finance team involved in paying for the service, and even an attorney.
Check the Accuracy of Statements: If the company includes any inaccurate statements about its processes or environment in the RFP and later runs into performance problems with the technology, vendors can use those inaccuracies to show that they're not at fault for the problems.
Be Clear on Priorities: Companies should note which features are most important to them, including discerning between must-haves and mere desirables. Rank them by importance.
Consider a Confidentiality Clause: Vendors may have reservations about sharing proprietary information with the end user and vice versa. Address these concerns with a confidentiality clause, if needed.
Determine Who Bears Preparation Costs: Should the vendor or requestor bear the cost of preparing the response to the RFP? A common expense is traveling to pre-proposal conferences.
Consider Vendor Involvement: A company may consider hiring a technology vendor to help them write the RFP to save time and effort—with the stipulation that the vendor is ineligible to content for that RFP later, nor has any financial interests in potential respondents.
Be Clear About References: If a company requests references from a potential vendor, make sure the vendor knows whether the reference should just be contact information or actual letters of reference.
Disseminating the RFP
Now that the RFP is ready to send out, it's critical commercial real estate companies consider whether the RFP will go out broadly or be closed. FivePaths says a closed RFP—or one that targets a smaller group of known firms—may work well if the company has a network of vendors already and the project is an overall match for their skill sets. However, an open process does attract more responses, which may help in situations where a wide variety of approaches can meet the company's needs.
Once the RFP is disseminated, Sun notes that potential vendors will prepare responses based on their questions. Therefore, he suggests the company gives consistent answers across the board, or non-selected vendors may have cause to file a grievance. To minimize problems, he says companies should consider designating one contact person and answer questions to everyone at the same time, whether via pre-proposal conference or a common Q&A sheet.
Choosing the Right Vendor
When all proposals are in, it's time to select the technology vendor that best meets a company's criteria. Financial advisor The Balance says that when companies get to this phase, the main objective is to minimize human emotion and political positioning in order to arrive at a decision in the company's best interest.
To achieve this, it advocates all stakeholders provide input and use the following steps to arrive at a unified vendor selection:
1. Preliminary review of all vendor proposals
2. Record business requirements and vendor requirements
3. Assign importance value for each requirement
4. Assign a performance value for each requirement
5. Calculate a total performance score
6. Select a the winning vendor
Sun also suggests companies consider following up with non-selected vendors; a post-selection conversation could help technology vendors improve their response processes and increase the chance they respond to future RFPs.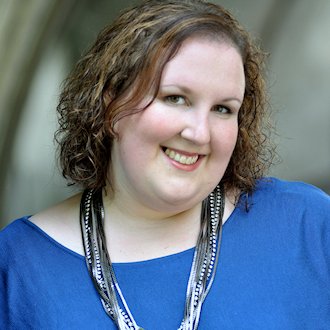 Amanda Marsh is the founder of Buzzmaestro, a business writing and editing firm. She has been a commercial real estate journalist for over a decade, with stories published in Bisnow, Commercial Property Executive, Multi-Housing News, Real Estate Weekly, BOMA Magazine, and other industry publications.