How Shipping Shipping Container Buildings Are Impacting Commercial Real Estate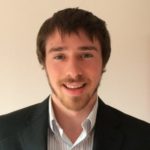 In today's world of high rents and large spaces, what many small businesses need are just the opposite: low rents and small, malleable spaces. And many large businesses are looking for more flexible real estate to add to their arsenals.
Traditional construction can have a hard time meeting these needs, and over the past few years developers and businesses alike have been turning to an unlikely solution—shipping containers.
Why shipping containers for commercial buildings?
Thanks to trade imbalances there are an estimated 700,000 empty shipping containers sitting idle in dockyards across the country. But they shouldn't stay idle forever, says David Campbell of container designer and development firm Boxman Studios—he says they make great building materials due to the their structural integrity. Additionally, reusing these sturdy metal shells for real estate is sustainable—it's basically the epitome of recycling—and it's also cheap. Many owners are willing to part with each container for between $800 and $3,000. That's a small price to pay for businesses looking to expand into new space.
And in commercial real estate sometimes less is more. One retail tenant at the 25th and Larimer shipping container development in Denver rents only 640 square feet of space, but that space gets them the shop and a 30-foot glass wall to advertise their wares on a busy street. When it comes to conventional construction, not many spaces offer sizes that small. And we all know the retail landscape is littered with the skeletons of small businesses that rented 1,800 square foot spaces, only to close down because rent was too high.
Shipping containers can cut costs for larger businesses
Shipping containers are easy to move, which is a plus for both small businesses and established retailers alike. Vinay Patel, a digital marketing strategist at Boxman Studios, emphasizes the interchangeability containers offer—"Let's say you're Nike and you have a pop-up store in Florida in the summer selling flip-flops and trunks. When winter rolls around you can pack up that shop and move it to Aspen and sell gloves and goggles." All you have to do is rent the space to put the container on, which means moving locations doesn't entail the kind of trouble relocating a traditional brick-and-mortar does.
While small businesses can save big money housing their shop in a shipping container, larger constructions using containers often cost just as much as their conventional counterparts. That's according to Ryan Diggins of Gravitas Development Group, the firm behind the 25th and Larimer 8,200 square foot mixed-use development in Denver. But building with containers saves money in another way, he says.
Constructing with shipping containers saves money by saving time—at 25th and Larimer construction time was cut by an enormous 15-20%, which saved around 5% of total costs and allowed the site to generate positive cash flow much quicker than convention construction would have allowed.
Difficulties that come with shipping containers
One of the biggest hurdles to building with shipping containers is securing financing. Using these containers for real estate projects is still a new practice and lenders tend to be suspicious. Diggins says his lenders asked a lot of questions, but he and his team were able to convince them it's "just a standard two-story steel wall and concrete foundation project." He also says being pre-leased is a huge help.
Developers can also run into difficulty with city building codes, which weren't planned with container-constructed real estate in mind. And often containers require extra insulation to buffer against extreme temperatures, and if they were used to carry hazardous materials they'll need extensive, and expensive, cleaning.
How shipping containers are  impacting commercial real estate
Shipping containers are helping revitalize Cleveland's Warehouse District. The area used to be almost entirely covered in empty parking lots, but now it has become home to small-scale shipping container housed entrepreneurs who couldn't afford to rent storefronts in the city. Other people have turned the containers into creative single-family homes, and there's an entire container mall in New Zealand that houses a grocer, a department store and a shoe store, among other businesses.
Other groups see shipping containers as an ideal material for disaster relief construction and the military. And, once you get passed the idea of using shipping containers as building materials, their success and versatility is not surprising—they are sustainable, using them is cheap and saves money and they provide a flexibility to real estate that is otherwise unheard of.