Should Starbucks Go More Upscale?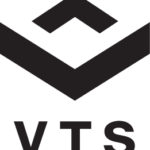 Some like to joke about the price of Starbucks' lattes.But, that isn't dissuading the coffee giant from becoming more upscale with a new chain called Starbucks Roastery Reserve & Tasting Room
Starbucks Reserves will only carry high-end beverages with a larger price tag than the ones sold at its current locations. The launch of the new chain is coming as Starbucks acquired Princi, a high-end bakery and pizzeria outfit based in Italy with stores there and in London. Its products will be sold in the new line of locations. They will have tasting rooms and in-house-baked Princi products, among other goods.
Depending on the scope of the investment Starbucks is willing to make, this could be very good news for landlords with mixed-use properties in urban areas, as well as upscale suburban shopping centers that have seen the closings of big-box stores.
Starbucks has not announced the total number of Reserve stores it plans to open, but has locations in Shanghai and New York City on tap to open in the next two years. The outlets will be significantly larger than a typical Starbucks, which are usually around 2,000 square feet. For instance, the Shanghai store is planned to be 30,000 square feet, while the Manhattan location is set at 20,000 square feet. The debut of the concept was in its home base of Seattle in 2014.
The company must be pretty serious about its plans because it has formed an internal real estate division called Siren Retail.
However, there has been some bad news associated with the coffee caterer, as well. Starbucks' third-quarter results worried some analysts. Even though same-restaurant sales increased at a strong four percent year over year, that's below the second quarter's six percent and down from the first quarter's nine percent. Though this is by no means a crisis, it is still something for landlords to take into consideration, especially if the sales declines become an ongoing trend. After all, Starbucks closed 600 stores in the United States a few years back after over expansion that led to low productivity in certain locations.
It seems as though the company is trying to target consumers who frequent independent concepts and smaller high-end chains, such as Blue Bottle Coffee, which are very popular right now. These independent shops offer similar upscale blends of small-batch coffee and artisanal food items, and seem to draw in a more millennial crowd thanks to their local feel. The effort of customization seems to be hard to duplicate when you are a multinational corporation. But, Starbucks is going to try.
It's hard to know what the future will hold for the Reserve concept. This could be a great thing for landlords and brokers looking to sign a hot new chain, if all works out in the right way. The Seattle location certainly seems successful, and it's probably a gamble to bet against founder Howard Schultz and his team. After all, it can be argued that they have helped define the popularity of coffee drinking worldwide.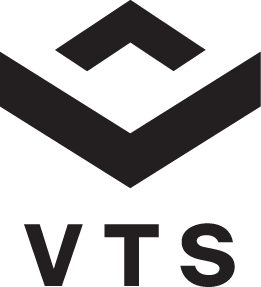 Ian Ritter is a veteran business journalist who has covered the retail and commercial real estate industries for more than a decade. He has held high-level editorial positions at GlobeSt.com and was formerly an editor at the International Council of Shopping Centers magazine SCT. He is a regular contributor to VTS' blog and is also online content manager for the engineering firm GRS Group's blog. Over his career, Ritter has written for several publications and holds a Master's degree in Journalism from Columbia University.