Simon, GGP Scoop up Aeropostale in Unexpected Move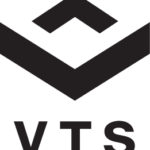 Simon Property Group and General Growth Properties, the country's two biggest mall owners, are getting understandably tired of stores in their properties closing and of the subsequent vacancies. So they couldn't have been thrilled when Aeropostale, a large teen-apparel retailer based primarily in malls, filed for bankruptcy in May.
Simon and GGP decided to get a little creative. In a surprising and proactive move, the two REITs recently purchased Aeropostale, along with a few other secondary buyers.
The club deal cost $243.3 million and the purchasing group includes a more experienced retail operator to oversee the day-to-day of the 400 (out of 623) stores expected to remain open. About 200 of those will be in Simon and GGP's own malls, while the others will be in centers owned by other retail real estate landlords.
This Is Unprecedented
Ailing retailers often sell their real estate back to shopping-center operators. So far, The Bon-Ton Stores, Sears and others have sold the shells of their many stores, while Kohl's and Macy's have been encouraged by investors to do so as well. This works because larger retailers, such as department and discount stores, have traditionally owned their own real estate, even though it might technically be on shopping-center property.
The reverse has also taken place. Grocer Safeway has done its share of shopping-center purchasing, making itself both the anchor tenant and landlord of many facilities.
But a landlord flat-out buying an inline mall retailer, and then starting a company to operate the stores in order to keep them open in its own centers, is totally new. Though the two businesses might be in the same ballpark, running a mall is not the same as operating a store. Each has its own nuances.
Simon and GGP seem to have planned for that. Authentic Brands Group, the owner of chains like Juicy Couture and Jones New York, is also a partner. That company will likely handle Aeropostale's day-to-day operations.
The Changing Role of Malls
Several of the store closings we've seen this year are by other mall-focused retailers like American Eagle Outfitters and Finish Line. This could be explained, in part, by consumers opting to shop online instead of visiting the mall to make purchases.
When shoppers do visit brick-and-mortar locations, they're usually looking more for than just a simple transaction. Mall landlords are trying hard to retool their facilities, adding more entertainment and experiential retail concepts, such as in-store events and demonstrations.
Unfortunately, apparel outlets seem to be the operators having the hardest time adjusting to this change. There will always be some need for brick-and-mortar outlets for apparel retailers (people like trying on their clothes before buying), but streamlined e-commerce transactions and simple try-on-at-home programs are providing nice alternatives to the physical stores.
Will this Strategy Become Common?
The move by Simon and GGP is certainly encouraging. It's great to see retail real estate landlords taking matters into their own hands through this creative deal. It will also be very interesting to see if the landlords leverage this as a competitive advantage, favoring their malls for Aeropostale locations.
However, it is unlikely we will see this happen a lot in the future.
One of the main reasons for the purchase was to avoid eating the Aeropostale leases that would have been dismissed through Chapter 11 bankruptcy court. But even if more mall retailers go bankrupt, don't expect more REITs to dish out hundreds of millions of dollars to save the failing chains. It's unlikely that these owners will both feel enough need to keep the stores open and find an operating partner they feel confident can operate those stores for it to be worth it.
That shouldn't take away from this very proactive move by Simon and GGP. We will see how it works out for Aeropostale's future.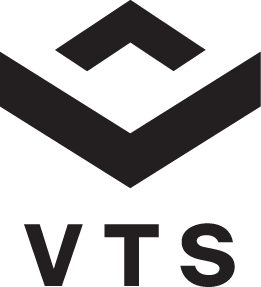 Ian Ritter is a veteran business journalist who has covered the retail and commercial real estate industries for more than a decade. He has held high-level editorial positions at GlobeSt.com and was formerly an editor at the International Council of Shopping Centers magazine SCT. He is a regular contributor to VTS' blog and is also online content manager for the engineering firm GRS Group's blog. Over his career, Ritter has written for several publications and holds a Master's degree in Journalism from Columbia University.