Why Sporting Goods Retailers Are Striking Out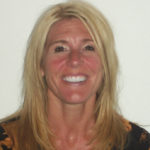 Outdoor and sporting goods retailers have suffered a big blow in sales during the past couple of years, forcing many to file bankruptcy.
Is experiential retail the home run needed for sporting goods retailers?
One reason is that this fiercely competitive sector has been hit particularly hard as Amazon and other e-commerce competitors oftentimes can offer a larger number of options at more competitive prices.
The latest casualty is St. Paul, Minn.-based Gander Mountain, which filed for Chapter 11 bankruptcy protection this month, announcing it will close 32 of its 162 stores.
Gander Mountain experienced "challenging traffic patterns and shifts in consumer demand resulting from increased direct-to-customer sales by key vendors and accelerated growth of e-commerce," according to a company statement.
Other bankruptcies included Sports Authority, which was one of the nation's biggest sporting goods chains, which liquidated in 2016 and closed its more than 450 stores.
Other casualties that have filed bankruptcy include MC Sports, Eastern Outfitters, Golfsmith, Total Hockey, and Southern California-based Sport Chalet – which had been in business for 57 years.
E-commerce is not solely to blame for the demise of sporting goods retailers
"Certainly online sales are a major deal," David Brennan, a marketing professor at the University of St. Thomas in St. Paul, told VTS. Many brick-and-mortar retailers are finding it challenging to adapt quickly enough to compete in this highly competitive digital marketplace.
"But there's a bigger story and that's overall retail sales growth has slowed," Brennan said. "Retail sales changed after the Great Recession. It had been growing at the rate of five percent-plus and now it's in the range of four percent or a little less."
Also, the sporting goods sector took a hit from the deep discounting that occurred throughout much of the retail industry during the 2016 holiday season. There are other factors too.
Debt can get in the way
Both Sports Authority and Sport Chalet suffered from major debt after being acquired by other firms, the Los Angeles Times reports.
"If a retailer's got a lot of debt, it means they're not spending money on stores, they're not spending money on systems, they're not spending money on the kinds of things they need to do to drive the business forward," Matt Powell, an industry analyst at market research firm NPD Group, told the L.A. Times.
Changes in consumer buying trends and preferences
"Consumers are doing many sports that don't require lots of equipment like running in particular," Brennan said. "Golfing has gone down substantially. That's why you're seeing so many golf courses close."
This trend, for example, is hurting sporting goods chains that depend on a steady sale of golf clubs, shoes and balls.
Consumers can buy sporting goods elsewhere
"There's a lot of indirect competition primarily from discounters but also to some extent with the club stores," Brennan said. "Wal-Mart and Target are two major indirect competitors."
According to consulting firm Statista, Wal-Mart led the pack of sporting goods retailers in 2015, with revenues from sporting goods sales totaling $9.8 billion.
Dominant player Dick's Sporting Goods was second with $6.9 billion in sales. Academy Sports + Outdoors came in third with $4.6 billion. Target was fourth with $4.4 billion while Bass Pro Group rounded out the top five with $4.3 billion.
Specialty retailers getting in on the action
More specialty retailers are selling athletic clothing. For example, Lululemon and Athleta are cutting into sporting good stores' activewear sales. Even H&M, Forever 21 and the Gap have thriving activewear lines. Meanwhile, brands like Under Armor and Nike are quickly expanding their own retail presence.
Amid the unrest, some take advantage of the opportunity
Dick's continues capitalizing on other chains' demise by acquiring stores from its bankrupt competition. It acquired many of Sports Authority's stores and its intellectual property. It also acquired the chain of Golfsmith stores.
Dick's also announced a store expansion plan that calls for opening 135 to 150 new stores in underserved markets in the next three years in order to increase e-commerce growth and continue building brand equity. The retailer plans to invest $850 million in new stores, remodels and e-commerce and forecast sales to increase to $8.7 to $9 billion in fiscal 2017.
Is experiential retail the home run that chains need?
Retail experts say retailers like Dick's, Academy Sports + Outdoors, REI, Bass Pro and Scheels are racking up sales because they offer customers an experience when shopping.
Fargo, N.D.-based Scheels, for example, announced it will build a new 240,000-square-foot mega-store in a regional mall in Eden Prairie, Minn., that will be a "shopping adventure." It's modeled after several other Scheels stores and could be considered the "Disneyworld of sporting goods stores."
Plans call for a 65-foot indoor Ferris wheel, a 16,000-gallon aquarium, a wildlife mountain, sports simulators, shooting galleries and a deli and fudge shop. It will feature "specialty shops" including technical running gear, the latest fashions, a golf shop, bike shop, ski shop, and canoe/kayak shop. It will lease a former Sears space.
"Scheels taking Sears in Eden Prairie is fantastic," Stefanie Meyer, principal and senior vice president at Mid-America Real Estate - Minnesota, LLC, told VTS. "Before they talked about regional malls adding entertainment and food, now the retailers themselves are taking that same concept and saying, 'Within our space, we need to come up with that.'
"It's interesting because a lot of people talk about the millennials and what they want and they're all on the internet, but on the other hand, they all want an experience," Meyer added. "I think it's not just millennials. They're the ones demanding it, but it's just that people have so many alternatives that you have to differentiate yourself somehow."