Store Closings Abound, But Don't Sweat Retail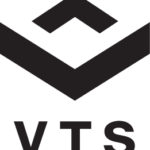 It seems like commercial real estate's retail sector is crowded with bad news nowadays.
There are a slew of store closings on the horizon, throughout different types of chains, announced or happening right now.
Department Stores
The two chains to watch right now are Macy's and Sears Holdings. Macy's is closing 100 stores, while Sears is closing 150 units, including both its eponymous chain, as well as 108 Kmart stores. These closings present a major challenge to mall landlords that will need to lease up these huge, vacant footprints.
Inline Mall Apparel
We've seen a great deal of casualties in this sector, too. Right now, Wet Seal is having its troubles. The teen-apparel company is apparently in the midst of a second bankruptcy filing after closing 338 locations in various locales. The Limited is no longer with us, either. It announced earlier this year that it is closing all 250 of the company's units. Another example, among several others, is Aeropostale, which is reportedly close to shutting a majority of its units.
Large Specialty Chains
Many specialized, big-box retailers are also losing locations. Office Depot is closing hundreds of stores over the next few years. In the child-apparel category, The Children's Place announced dozens of store closings. Men's Wearhouse is also in the process of shutting hundreds of stores.
But despite all of these negative developments, there is also plenty of good news coming out of the retail sector of commercial real estate…
Experiential Retail
Landlords have come a long way when it comes to adapting to the new retail environment. Experiential retail is a big part of this. Going to a store and browsing for a good is no longer considered just a simple transaction. Shoppers are really only passing on the simplicity of Amazon for the experience of the brick and mortar shops.
Many retail real estate owners have made major strides in finding the right tenants that can accomplish this, especially in the urban areas to where millennials and baby boomers have relocated. Restaurants, innovative cinemas and stores that have complimentary classes and food and beverages are great examples.
Successful Discounters
On the other end of the scale, there are several stores that are not as fancy but sell products that consumers want and need. And they keep opening stores. Dollar General seems to never stop opening units, and has 900 more on tap, on top of the 12,500 it already operates. Full-priced apparel might be in trouble, but not chains that are considered off price. One great example is TJX Cos., the owner of Marshalls and T.J. Maxx, which plans to up its store count by 50 percent, hitting about 5,600 stores in the next few years. Forever 21, the fast-fashion chain, also continues to open stores on top of the 600 it operates. And on the grocery front, there is Aldi and its German competitor Lidl, which are opening plenty of units. These are all filling up some of those empty big boxes, and in some cases, vacant department stores.
Online Stores Going Brick and Mortar
Amazon, considered by some to be the culprit of destroying brick-and-mortar retail, is actually opening stores. Talk about winning on both fronts. There are also several other clicks-to-bricks examples, such as U.K.-based designer Lee Broom and Sonos, which sells wireless speakers. They have both opened outlets in New York City.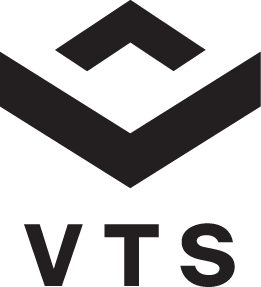 Ian Ritter is a veteran business journalist who has covered the retail and commercial real estate industries for more than a decade. He has held high-level editorial positions at GlobeSt.com and was formerly an editor at the International Council of Shopping Centers magazine SCT. He is a regular contributor to VTS' blog and is also online content manager for the engineering firm GRS Group's blog. Over his career, Ritter has written for several publications and holds a Master's degree in Journalism from Columbia University.