Storefronts Are Here To Stay…If They Evolve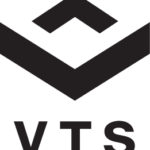 The brick-and-mortar shopping experience is not a dying breed, but stores need to embrace new technology systems of buying or face extinction.
The rise of omnichannel
The physical shopping environment thrives when enhanced with alternate channels. Omni-channel customers tend to shop more frequently and spend 3.5 times more than single-channel shoppers, according to a study by IDC Retail Insights.
Buyers can now pick out an item from a retail tenant's webpage and pick it up at their nearest store. It doesn't help that smartphones are also delivering coupons along with exclusive sales offerings. Shopping center owners are developing apps to assist customers and drive sales to their shopping center tenants.
"The smartphone is a true accessory to what we're doing in our life," said Anjee Solanki, Colliers national director of retail services, to VTS.
Major cities are seeing retail vacancy plummet due to, in part, a high level of employment and a lack of significant new retail construction. Rent is one of—if not the highest—expense a retailer pays, and that's caused tenants to re-strategize how to increase sales and reduce costs, said SRS Real Estate Partners SVP Randol Mackley.
The advent of digital shopping systems is allowing tenants to save money with less square footage while maintaining or increasing sales volume. "Modern logistics can deliver goods more efficiently, negating the need to have deep inventories and therefore allow a reduction in store size and rent," he said.
Balancing in-store and online
Consumers still prefer in-store shopping, as 94% of total retail spending happens within the four walls of a physical store, according to ICSC. It's why traditional online-only companies are beginning to invest in brick-and-mortar channels to boost brand awareness.
Take clothing company Bonobos, which raised $55 million in 2014 to let customers try on the merchandise at new showrooms, or "guideshops." Shop assistants act as personal stylists, and orders are taken with iPads and shipped directly to the customers' homes for free.
"Hop off, bag-free, to your dinner engagement and get those clothes delivered right to your door," said Solanki.
Omni-channel retail is an opportunity is to create multiple ways to engage with the consumer, allowing them to discover the product online and in the store to encourage repeat engagement, loyalty, and a strong brand relationship, she said. The retailer receives rich data about the consumer behaviors, and they can then customize their approach to each individual's preferred preferences.
"It also allows retailers to 'test' product likes and dislikes. Collecting this data creates a better product, experience, and hopefully can sustain the retailer for the future," said Solanki.
Online outfits Warby Parker, Birchbox, Etsy and Nasty Gal have also tried storefronts on for size for the first time in recent years. E-commerce vet Amazon.com proved the mixed model works. The biggest internet seller in the US experimented with pop-up kiosks and vending machines before delving into brick-and-mortar bookstores.
Making good stores stronger
Traditional brick-and-mortar stores are developing sophisticated real-time inventory tracking procedures to monitor what's in stock at each store.
Effective omni-channel strategies increase the number of ways retailers can interact with consumers and ultimately increase net sales, notes ICSC. For online sales with in-store pick-up and return, retailers can expect a net sale of 107%.
"The internet is actually making some stores stronger than they might have been otherwise," said Macy's CFO Karen Hoguet, at a 2014 consumer and retail conference. Tenants and landlords that embrace an immersive customer-centric model can expect higher foot traffic. That means creating the right combo of branding, service, contact and retention, notes Solanki.
While some stores are gaining ground, others are flailing amidst the competition from ecommerce; Walmart, Sears, and Sports Authority will each shutter 100 stores this year.
A pioneer in the redesigned in-store experience was American Apparel, which used image recognition technology to improve the sales experience. Shoppers could point their phone at a T-shirt to instantly see product information and what other colors and sizes it's available in. 
Advancing the customer experience
A recent Harvard Business Review report sponsored by Disney highlights the perks of "advancing the customer experience." Tech-savvy millennials are not only driving what the retail experience entails but also what kind of tenant mix works.
Shopping centers are tacking on consumer services and entertainment, while malls hone merchandising, food, and entertainment offerings to broaden the appeal.
One unique omni-channel retail solution Solanki named is London's Borough Kitchen, a one-stop-shop for at-home entertaining with two locations. It just re-launched its online store to make the customer experience seamless, catering to the "urban at-home chef" and selling everything from coffee grinders to snazzy knives to table linens.
This week the New York Times highlighted the ravenous demand for delivered meal kits, predicting the United States market to grow by as much as $5 billion over the next decade thanks to titans in the space like Blue Apron. And fast food outfits like McDonald's are also modernizing meal delivery methods, with locations in Southern California letting customers order via touch screens and wait at their table for Happy Meals.
Tech companies are popping up to cash in on the the omni-channel model.
Soldsie, for example, allows customers to shop on Facebook and Instagram just by commenting "Sold." Its Have2Have.it product takes advantage of the one link Instagram allows to create a shop-able Instagram feed. Have2Have.it customers see a 70% click through rate and 50% more time spent on the website from Have2Have.it traffic, the company tells us.