Suburban Office is Ready to Rally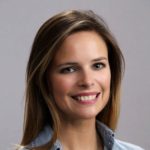 Director, Content and Communications, VTS
Downtowns may be grabbing most of the headlines lately, but the suburbs are now doing more of the heavy lifting to push the office recovery forward.

Suburban office markets slipped quietly to the background in the past several years, while downtowns commanded the spotlight with mega-millions spent on projects ranging from public parks and mass transit to sports stadiums and high-rise condos. That revitalization has helped to attract both people and employers back to the urban core. But the latest office data supports the notion that the suburbs are not only alive and well, they are playing a bigger role in the office market recovery.
U.S. office vacancies improved a further 10 basis points during the fourth quarter to reach 12.9% at year-end, which is the lowest level since Q1 2008, according to CBRE. That decline was due entirely to improvement in the suburban market. During 2016, the suburban vacancy rate declined 14.1%, while the downtown vacancy rate increased by 40 basis points.
Clearly, the suburbs are still trailing downtown markets in overall occupancies. However, the momentum appears to be shifting. The downtowns are reporting slowing absorption and rent growth, while both absorption and rents are on the rise in the majority of suburban markets. According to CBRE, the top five suburban markets with the lowest vacancy rates include:
Cambridge - 3.8%
Nashville - 4.7%
San Jose -7.2%
Walnut Creek/I-680 Corridor - 7.8%
Charlotte & San Francisco (tie) - 7.9%
One of the main drivers behind that suburban rebound is simply the lack of new supply. What little new office construction has occurred since 2009 has largely been focused in and around the CBD in most metros. Meanwhile, tenants have been slowly chipping away at the existing inventory of surplus suburban space.
That rebound has been gaining momentum over the past 24 months. CoStar noted the trend of the suburban office market heating uplast April. According to CoStar, suburban tech markets, such as San Jose and Austin, emerged as early leaders in that recovery. For example, San Jose absorbed 5.6 million square feet in the 12 months ending in first quarter 2016, while suburban Austin reported 3.4 million square feet of net absorption during the same period. In addition, CoStar also noted evidence of broader improvement in suburbs across the country in metros ranging from Phoenix to Raleigh.
Signs pointing to greater absorption is certainly good news for suburban landlords. However, the suburbs still have a long way to go and some metros are further behind in that recovery than others. Some of the metros that are trailing include Cincinnati, Albuquerque, Las Vegas and Chicago – all of which are reporting fourth quarter suburban vacancies between 18.5 and 21%, according to CBRE.
Suburbs may not have the same "star power" that downtowns are wielding these days. However, they do have a number of attributes that CBDs don't, such as lower rents, less traffic congestion and free parking. In addition, the suburban building stock is generally newer and less costly to operate. A 2014 study conducted by IREM found that a suburban office property is 23.2% less costly to operate than a downtown building.
And despite reports of a mass migration back to the urban core, the reality is that the majority of the business base and population – yes even millennials – is firmly rooted in the suburbs. So, along with a forecast for improving economic growth, the stage may be set for suburbs to shine this year.