The CRE of Super Bowl LII: the Spotlight is on Minneapolis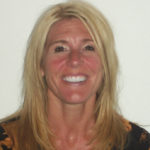 The city of Minneapolis is in the spotlight as it prepares to host Super Bowl LII on February 4 at its new $1.1 billion, 1.75-million-square-foot U.S. Bank Stadium — the catalyst for the city landing the football extravaganza. It will host the Philadelphia Eagles and New England Patriots.
The city — along with 12,000 volunteers — is in full game day prep mode, and is hosting one million visitors for a 10-day fan festival that started January 26. Officials have been preparing for the gigantic event since the May 2014 announcement that Minneapolis will be the host city. The Super Bowl is expected to generate $400 million in new spending for Minnesota.
A comparison: 1992 and today
The last time Minnesota hosted a Super Bowl was in 1992 in the now-razed Hubert H. Humphrey Metrodome. That facility was replaced by the sleek, high-tech U.S. Bank Stadium, which opened in summer 2016, but its international unveiling will be at the Super Bowl. It's nearly twice the size of the old Metrodome.
Back in 1992, only one sports bar sat near the Metrodome – located on the east side of downtown -- and a sea of parking lots surrounded it. There was no investment being made in that neighborhood, which was considered a fringe pocket of the CBD.
That's all changing as a transformation is taking place in what's now called East Town. The new stadium kick-started the development of a mixed-use lifestyle and business district around it. East Town's other anchor is a two-block urban campus for Wells Fargo. The $300 million, twin 17-story towers are part of the Downtown Eastmixed-use development, which includes a new Radisson Red, the Millwright office building and the Edition apartments.
These new offices, hotels, residential units, restaurants and a 4.2-acre park called The Commonshave replaced the crumbling surface parking lots and rundown buildings. So far, 22 major construction projects are completed, underway or planned in East Town, according to the East Town Business Partnership.
A Canopy by Hilton Hotel is under construction, and on the same block, a Trader Joe's and the East End apartment building. Also new restaurants and bars for Super Bowl fans include Erik the Red and McKinney Roe.
In all, more than $2 billion in private and public investment has gone into the 120-block district.
"Nothing was happening over there until this new stadium and the hope of all these events,," Kristen Montag told VTS. Montag is senior public relations and communications manager at Meet Minneapolis. Additional events include the X Games and 2019 NCAA Men's Final Four. "I think it definitely changed that area of town."
City to show off during Super Bowl
Minneapolis gets to showcase its development before an international audience. In raw numbers, East Town's projects include more than 1,000 new hotel rooms, 1,859 new residential units, 100,000 square feet of new retail/restaurants, new office space and more projects in the works.
"I'm personally excited to have the spotlight on our community and this new stadium, and while East Town is still being developed, it's not something that occurs overnight," Jaclyn Maytold VTS. She's executive director in the Minneapolis-St. Paul office of Cushman & Wakefield. "There's a lot of good energy over there. It's in the budding stages. It's not to its full potential."
May compares East Town to the nearby North Loopneighborhood where the Minnesota Twins ballpark – Target Field – kick-started development. "It became the hip part of town and the demand is crazy over there, but that didn't happen overnight," she says.
Other downtown changes since 1992
Minneapolis has become "bigger and bolder"since the 1992 Super Bowl, reports Cushman & Wakefield. That includes a CRE landscape that has changed significantly. Six of the top 13 tallest buildings have been added to the downtown Minneapolis skyline since 1992.
Add to that the downtown hotel market has been red-hot. There were 4,460 downtown hotel rooms in 1992, and that's nearly doubled to 8,612 rooms, reports Meet Minneapolis. In fact, the entire Twin Cities hotel market is expanding. With newly completed projects, the metro boasts approximately 42,500 hotel rooms. The Washington Postreports that supply, demand and the Super Bowl have created the "perfect storm" for Minneapolis hotels.
Big acts coming to town
Another massive project near East Town is the renovation of the Minneapolis Armory, which is reopening as a high-profile concert venue during the Super Bowl. A-list artists including Jennifer Lopez, Sean "Diddy" Combs, Imagine Dragons, Pink and Kelly Clarkson will be performing there.
Swervo Development purchased and refurbished the historic 1935-building into a concert and performance space, which can hold 8,400 people. The renovated building will continue as a venue for concerts and big events following the Super Bowl. The building was most recently used as a parking garage.
The Star Tribune reports that event planners have been getting creativein finding space for the more than 150 parties and other events expected during the 10 days leading up to the Super Bowl. Even downtown projects under construction are being rented out. The vacant, former Macy's store – which is in the midst of major renovationinto offices and retail space – will be used as an event center for the Super Bowl.
And of course, the massive Mall of America – just 15 minutes from downtown – will host Super Bowl events.
What's the Super Bowl's impact on downtown commercial real estate?
"Hundreds of thousands of square feet" of short-term office space has been filled by the NFL and Super Bowl vendors, Cushman & Wakefield reports.
ESPN selected the Crystal Court lobby in the IDS Center – the metro's tallest office tower – as its broadcast venue. ESPN will be right near the action of "Super Bowl Live," the 10-day party on Nicollet Mall offering free concerts, food trucks and activities.
Nicollet Mall – downtown's main retail and pedestrian street – recently reopened after a two-year, $50 million makeover. The Mall has been transformed into a "winter wonderland" as part of Super Bowl Live. That includes huge ice sculptures, the American Birkebeiner "Birkie" International Bridge, a Prince pop-up exhibit, and an ice-skating rink in nearby Peavey Plaza.