TAMI Leasing Still Strong, But Could Be Slowing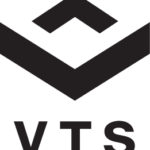 In New York real estate circles, it's hard to go an hour or two without hearing the phrase "TAMI." 
But, the popularity of these tech, advertising, media, and information tenants is warranted. TAMI accounted for one-third of the new leases 10,000 square feet or larger signed in the first half of 2016 in Manhattan, according to recent Cushman & Wakefield stats.

That means TAMI is the newly-crowned hottest leasing segment at the moment. (This time a year ago, financial services held the No. 1 spot in terms of leasing activity.) Despite leading the leasing pack, the TAMI sector could see a potential slowdown on the horizon. 

Is TAMI leasing cooling off?
One of the biggest challenges for these tenants is that the hip tech markets (like Brooklyn) that are ripe for TAMI tenants are raising prices and flooding the market with new available options.

Leasing levels by TAMI tenants fell in the second quarter to the lowest point in more than three years, according to Cushman & Wakefield. Such companies added just 1.21 million square feet—a 43% drop from the space snapped up in the first quarter.

But a Cushman & Wakefield spokesperson tells us the 43% figure is "not an indicative trend," as TAMI has been the top leasing industry in Manhattan four and a half out of the last five and a half years.

Still, the Brooklyn market could cool as a flurry of office space readies to come online, with some 9.6 million square feet delivering by the end of 2020. Office construction there has almost tripled since mid-2015.

Even though Brooklyn's office space availability rose to 14.5% at the end of the second quarter, asking rents also went up, a rise of 14% from a year earlier and averaging almost $40 a square foot, according to Newmark Grubb Knight Frank.

Some of the startup-friendly projects trying to lure TAMI tenants include Domino Sugar plant, the Watchtower Building and the retired Schlitz Brewery. Two Trees Management LLC CEO Jed Walentas, developer of the Domino project in Williamsburg, is confident it'll fill up, expecting the site to "become an iconic home for the right company."

"Short-term leasing may fluctuate, but we're investing in the long-term success of the office market in desirable locations in Brooklyn," he told Crain's.
What's driving the moves?
Since many TAMI types are millennials that don't have cars, the tenants are known to pick office locales based on proximity to public transit.

For instance, when Time Inc. took space at Industry City in Brooklyn for its digital division, subway accessibility to Brookfield Place (where the balance of the company was moving) was one of the deciding factors.

Another driving factor is financial incentives. Companies relocating from Manhattan are eligible for the REAP (Relocation and Employment Assistance Program), a tax credit that can push down occupancy costs. Though REAP has been renewed every two years, it does expire again in June 2017.

Brooklyn isn't the only place TAMI tenants are looking; some are touring emerging spots in Queens and New Jersey, says Mitchell Arkin, executive director of Cushman & Wakefield.

And some are skipping town altogether to save money. In April, 3D printing giant MakerBot Industries said it would transfer manufacturing to China and shutter its Brooklyn operations.
TAMI activity will stay sustainable
VC firms believe the future for Brooklyn-based TAMI companies is bright, as evidenced by their investment activity. PwC counted 14 deals involving $59.3 million—more than in all of 2015.

Brokerages are also confident TAMI will remain long-term clients. In 2014, Cushman & Wakefield even launched its own website (C&W TechBeat) to track startup trends and the latest TAMI lease transactions.

From 2011 to 2014, TAMI leases of 10,000 feet and up averaged a total of 4.8 million feet each year. Last year, 5.1 million square feet was inked, adds the New York Post piece.

"There is so much pent-up demand for high-quality Brooklyn office space, with vacancy in our Dumbo portfolio practically at zero, and more options coming online will make the whole market stronger," Walentas told Crain's.

Still, there's the argument that Brooklyn is a "secondary borough" compared to Manhattan and some aren't budging from their iconic locations.

For instance, Blue Apron Inc. is staying in Manhattan's Midtown South for now after considering a move to Brooklyn.