Tech Companies Seeking Office Space in Cities Outside the Traditional Hubs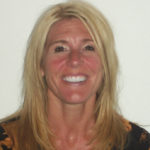 Look out, Bay Area! You still may be the United States' primary tech hub, but you're not the only market that firms in the space are moving to.
Skyrocketing costs for office space, housing and skilled labor – plus the shortage of that labor – are driving some tech firms to seek locations in emerging "secondary" submarkets. So says CBRE's Tech-Thirty 2016 report.
The report analyzed North America's top 30 tech markets and measured the industry's impact on the office market. And what an impact it was: Tech accounted for 20% of all leasing activity this year.
But more and more of that leasing activity is taking place outside the cities that traditionally dominate tech. More firms are taking the opportunity to go into lower-cost, secondary submarkets for operations that don't necessarily have to be at the "epicenter of innovation." These emerging markets include places like Phoenix, Austin, Nashville, Charlotte, Dallas.
Attracting Talent is Key
Demand for talent in big tech hubs far outpaces the supply, so firms are looking elsewhere.
The expansion to secondary markets is actually driven more by talent than cost, says Colin Yasukochi, director of research and analysis at CBRE. "They can't find enough workers in San Francisco and Silicon Valley and thus the cost to hire reflects that," he said. "They're going to markets where they can find workers.
"In markets like Dallas and Charlotte, they have a good infrastructure of educated people as well as people who have technical skills, and they come at a much lower cost than they do in the higher-priced markets like the Bay Area, Seattle and New York," Yasukochi continued. "So those are certainly areas where the tech industry could expand and do so at a lower cost. It really enables companies from larger markets to go to some of these other markets and tap into that talent pool."
Major Tech Hubs Still Booming
Don't get the wrong idea; traditional high-tech markets are still thriving. Tight office vacancies and skyrocketing rents reflect that. For example, rents in San Francisco have been pushed to $73 per square foot.
"Most core innovation functions remain in San Francisco and Silicon Valley and you see non Bay Area-based tech firms setting up office in San Francisco and Silicon Valley for this reason as well," Yasukochi said.
So it's certainly not like tech firms are deserting the major hubs entirely. But as Yasukochi points out, more and more are finding that they can save money and get great talent by fielding some teams out of these secondary cities while still maintaining a presence in places like the Bay Area.  
What Does a Strong, Secondary Tech Market Look Like?
Phoenix, which ranks no. 2 on CBRE's Tech-Thirty list, is a great example of an affordable secondary market attracting lots of tech companies. Since 2000, the city has seen an 80% increase in tech jobs.
Phoenix is growing as a secondary market because it has the top prerequisite for attracting a tech companies: a strong talent base. Nearby Arizona State University and Grand Canyon University have well-regarded undergrad tech programs, ensuring a constantly replenishing supply of young talent in the city. A few post-grad tech academies have also recently opened in Phoenix for those who have spent time working and want to make the move into tech.
All that talent plus low rents make Phoenix irresistible for tech firms. The average office rent in Phoenix is just $24 per sf, much lower than in cities like New York or San Francisco. There's also plenty of room for companies to grow, with office vacancy at 18.1% and 1.8 million sf of new office space under construction.
As a result, California-based tech firms like Uber, Zenefits, and Yelp have all expanded to Phoenix. Other cities like Austin, Nashville, Dallas, and others have also became strong secondary markets for much the same reasons.
A No Brainer
When you consider the talent available and money to be saved, it's no surprise that so many tech companies are choosing to move beyond cities like New York and San Francisco, where rents are high and talent is stretched thin.
Plus, as Yasukochi pointed out, many of these companies don't need to outright desert the major hubs. Many are maintaining a presence in Silicon Valley and the like, but cutting costs and fielding great talent by recruiting teams in these secondary markets.