Tech Gives U.S. Office Markets a Boost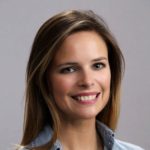 Director, Content and Communications, VTS
Digging for a silver lining in the office leasing market takes a lot of work these days. Nationally, it has been a long, slow recovery as landlords continue to backfill empty spaces.
Not only do vacancies remain elevated in many markets across the country, but demand for that excess space is still tepid. Vacancies remained flat in first quarter at 15.8% and improved only marginally from the 16.0% recorded a year ago, according to Reis. In fact, demand took a step back in first quarter with net absorption of 4.9 million square feet that was less than half the 10.4 million in absorption reported during the same period last year.
For those who prefer to take a "glass half full" approach, the flat statistics also could be viewed as characteristic of a stable office market. Added to that, a closer look shows some positive trends emerging in individual metros across the country.
Unsurprisingly, recovery is related to market size
It is hard to paint the entire office market with the same brush as there is quite a large gap between top and bottom markets. It is no surprise that some of the largest metros have taken a lead in the recovery. New York City, Washington, D.C. and San Francisco rank at the top of the list with vacancies at 10% or below.
At the opposite end of the spectrum are smaller metros that were hit harder in the recession and have had a tougher time clawing their way back. Cities such as Phoenix, Las Vegas, Detroit, Memphis and Dayton are still struggling with some of the highest vacancies – all at or above 23%, according to Reis.
Tech growth continues
One of the bright spots in the office market has been continued growth in tech. Tech firms across the board from Google and Twitter to Uber and Amazon are adding both people and square footage. In fact, tech firms accounted for a sizable share of the overall leasing volume in Q1 at 24.2%. The financial sector took the second-largest share at 14.2%, according to a new office report released by JLL. Those tech jobs are not only providing a boost for traditional tech markets such as Silicon Valley, Seattle and Austin, but also are fueling growth in a variety of metros from Denver and Detroit to St. Louis and Cincinnati.
Economic growth is pushing recovery in smaller markets
Another bright spot is coming from economic growth that is gaining traction in smaller secondary and tertiary markets. Some of the markets that have been laggards in the recovery in recent years are the ones that are now seeing the most improvement. According to Reis, those markets that have seen the biggest drop in vacancies in the past year include smaller MSAs such as Ventura County, Lexington and Dayton among others.
| | | | |
| --- | --- | --- | --- |
| Rank   | Metro Market | YOY % Change  | Q1 Vacancy Rate |
| 1 | Ventura County | -1.7% | 19.3% |
| 2 | Lexington | -1.5% | 16.1% |
| 3 | Dayton | -1.4% | 24.8% |
| 4 | Orlando | -1.4% | 14.4% |
| 5 | Colorado Springs | -1.4% | 16.6% |
| 6 | Raleigh-Durham | -1.4% | 13.8% |
| 7 | Detroit | -1.3% | 23.9% |
| 8 | San Antonio | -1.3% | 16.4% |
| 9 | Knoxville | -1.3% | 13.8% |
| 10 | Albuquerque | -1.2% | 16.1% |
Source: Reis
Improving vacancies signal employment growth
Improving vacancies are a strong sign that those local economies are recovering and adding jobs, and despite shrinking footprints, companies still need somewhere to put their people. The Lexington MSA, for example, added 11,376 new jobs in the past 12 months through February, which represents a 4.4% gain in employment. Detroit's employment also grew by 2.4% or nearly 50,000 jobs, according to the Bureau of Labor Statistics.
Every metro has its own unique drivers fueling growth. Although some markets do ride the boom and bust cycles from a reliance on key industries such as tech or energy, most have worked to create more balance and diversity to maintain a more even keel in good times and in bad. That long-awaited recovery is not so much a sign of a "hot market" as it is simply evidence that some smaller cities are finally getting back on their feet and seeing some a welcome return of business expansion and positive growth.