Tech Hubs on the Rise in 2017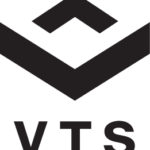 Silicon Valley remains the unsurprising king of tech, but up-and-coming tech city centers are on the rise.
That's according to Cushman & Wakefield's inaugural "Tech Cities 1.0" national report launched last month, which ranks the top five tech epicenters as follows:
San Jose (Silicon Valley)
San Francisco
Washington, D.C.
Boston/Cambridge, Mass.
Raleigh/Durham/Chapel Hill, N.C.
"Whether you're a big or smaller market, tech is going to affect you in some way, shape or form—it's not just the hardcore tech companies like Google and Facebook and LinkedIn," said Robert Sammons, Cushman's report co-author and Northwest US. research regional director of research in an exclusive interview with VTS. "Every sector now has a tech component."
To crown the top 25 tech cities, researchers considered a number of factors, such as talent, educational levels, capital and growth opportunity. Here is a breakdown of some of the most unexpected ones included.
D.C.
D.C., which Sammons considers the biggest top-five surprise, has capitalized on the fact that more tech companies want to be close to policymakers, as well as for burgeoning cyber-security investment. Life sciences and biotech activity in Maryland has also helped its growing tech hub status.
"AOL began its life in Northern Virginia," points out Sammons. "There's a tech culture in D.C. that propelled it to the No. 3 spot."
More California-born tech giants are looking to plant big flags in and around the nation's capital than ever before. For instance, San Francisco-based Yelp is currently on the prowl for a huge chunk of office space in the city, says Sammons.
"Tech is ubiquitous now and is affecting CRE greatly," said Sammons.
San Francisco-based Shift–whose disruptive technology does for the automotive industry what Airbnb does for hotels–announced plans last year to erect a technology operation in Crystal City. Located right outside of D.C., Crystal City has "rebooted" itself and become a hotbed for young startups, according to a New York Times article profiling its recent success. Shift says it plans to dump $20 million in its East Coast engineering center in Arlington as part of its national expansion.
Reasons for the rise
Mass-transit issues and escalating housing costs in top tech areas like San Francisco has caused a tech spillover into secondary markets such as Austin (no. 7), Denver (no. 8), San Diego (no. 9), and Salt Lake City (no. 24).
"Seattle is an interesting case because it was driven by Microsoft early on, which endures, and now Amazon is huge in the downtown area and it continues to be significant," said Sammons. Seattle's housing creation is now outpacing that of the Bay Area, with a huge $54 billion transportation initiative.
He pointed to tech titan Google, which continues to spread its wings outside of Silicon Valley, for opening operations in Seattle to entice the existing talent pool.
The top 25 tech hub list also considered how burgeoning a startup atmosphere is. "And are they able to catch fire in those markets and grow from there," he said.
Educational-driven markets
Columbus, Ohio (No. 19), Madison, Wisc. (No. 10), and Nashville (No. 25) are largely on the list because of neighboring universities that help foster a startup culture that's much cheaper than the Bay Area. "There is the thinking 'I'll get a startup off the ground and maybe sell it to Google and do what I want to do.' That is what's driving smaller markets," said Sammons.
The University of Wisconsin and its huge incubator program helped propel Madison into the top 10. "That was a shocker to all of us internally—we don't have an office in Madison so it didn't benefit us to put them on the list. But that is what it is. It has flown under the radar," said Sammons.
And in Nashville, just dubbed a "hockey town" to "tech hub" by USA Today, entrepreneurial spirit is alive and well–between its Entrepreneur Center, the Nashville Business Incubation Center, and the Nashville Chamber of Commerce. Technical infrastructure helps its status, too, with Google Fiber coming to town.
The Bay Area isn't budging
While various hubs are on the rise, the Bay Area's epic ecosystem of tech will continue to live and thrive for the foreseeable future. Sammons, who's based in San Francisco, says "in the tech world here these companies feed off of each other. They are notorious for stealing each others' employees–it's much easier to do in a market like ours."
Google recently announced plans to potentially erect a gigantic 8 million-square-foot "tech village" in San Jose, further proving "tech is far from dead in this market," said Sammons.