The 2 Fitness Fads That Are Influencing Retail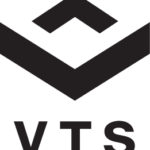 It shouldn't come as a surprise that America has developed a recent preoccupation with extreme fitness, causing a fairly dramatic shift in gyms. Many fitness concepts are growing on the upscale and discount ends of the spectrum, while traditional players are having more trouble adapting. And, the trend seems to be impacting many aspects of fitness-related retail.
The specialized, boutique gyms
Boutique gyms, which specialize in a certain type of working out, are quite popular right now.The proliferation of these gyms has dominated some prime retail real estate.  Many of these concepts are actual boutique independent businesses, where customers are willing to pay more money for a specialized routine or training program. Part of the allure is exclusivity and limited access to classes and trained instructors.
One of the largest players in the space is SoulCycle, which is about to launch its own IPO. Despite the simplicity of the idea — a synchronized spin class — SoulCycle has effectively become a fashion trend and experiential statement. The same could be said for CrossFit. Founded in 2000, the extreme fitness program has become extremely popular, recently counting 13,000 affiliate gyms.
Workout enthusiasts definitely aren't at a SoulCycle or CrossFit because it is inexpensive. What really draws bodies into these boutique locations is a sense of community that people crave. By attending these classes, athletes quickly meet others interested in pursuing a similar high-intensity exercise, which feeds the interest. The more specialized the gym, the higher the commitment, and tighter the community. 
The lower-cost options
Those not drawn to the high-intensity workouts are opting for the lower-priced gyms. It turns out that they are an ideal environment for the regular joes in search of a basic gym.
The major player on the lower-priced end is definitely Planet Fitness, which went public last year. The company currently operates just over 1,000 gyms and has plans to double that count and expand internationally. The latest Planet Fitness quarterly results back up this game plan. Same-store sales increased 7.7 percent last year, while net income shot up for the year. Plans are to open about 220 new locations in the coming year.
Why all of the growth? Well, it's extremely inexpensive. Membership costs as low as $10 a month to join a single club and just under $20 per month for any location across the country. The gyms are clean, with updated equipment, but don't expect many bells and whistles: there are no towels or specific workout classes. However, Planet Fitness does offer strange perks, such as free pizza on Mondays and Tootsie Rolls at the check-in counter.
Squeezed in the middle
This polarization of the fitness world has forced many traditional, national fitness chains to play catch up. High-end full-service chain Equinox, which has just below 90 clubs in North America, last year launched Pursuit by Equinox, its own high-performance spinning program. Life Time Fitness offers spas and health-food cafes at certain locations. Meanwhile, LA Fitness, with about 800 clubs across the country, offers discounted prices as well as classes specializing in everything from spinning to belly dancing. LA Fitness is also promoting deals on price to win the value-workout crowd.
Not only fitness
This polarization of retail spaces isn't just happening in the fitness sector, either. There is a parallel with supermarkets: both discount outfits and upper-end chains are seeing major growth. Meanwhile, the mid-level mass chains, like Kroger, are at a bit of a standstill and trying to adapt to these niches.
We're entering an age of retail where it is getting harder to be everything to everyone. Long gone are the days when shoppers prefered to get all of their weekly goods at one strip center. It seems that knowing the niche, whether it be price, quality, specialization, or an experience is more important to consumers right now — no matter if the desire is baked goods or Pilates.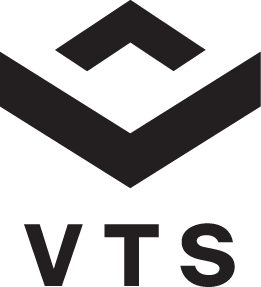 Ian Ritter is a veteran business journalist who has covered the retail and commercial real estate industries for more than a decade. He has held high-level editorial positions at GlobeSt.com and was formerly an editor at the International Council of Shopping Centers magazine SCT. He is a regular contributor to VTS' blog and is also online content manager for the engineering firm GRS Group's blog. Over his career, Ritter has written for several publications and holds a Master's degree in Journalism from Columbia University.