3 Reasons E-tailers are Going Brick & Mortar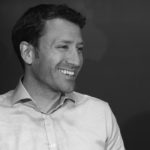 Managing Director, M Group Strategic Communications
Apress releaseon Amazon's website about its physical bookstore states:
"Amazon Books is a store without walls – there are thousands of books available in store and millions more available at Amazon.com....We've applied 20 years of online bookselling experience to build a store that integrates the benefits of offline and online book shopping."
That sums up the new world of retail pretty succinctly – and it's a pretty strong deviation from what many analysts, pundits, and headline-writers predicted about the future of the physical store and how it was destined to be overrun by e-commerce.Increasingly, e-tailers are going from clicks to bricks and with less than 10 percent of retail sales in the US occurring online – it's a strategy that makes logical sense.
Some e-tailers have gone full force into store build-out and expansion like Warby Parker. Others, like Bonobos, are opening what are in essence showrooms – that certainly rack up sales, even if the order is not actually fulfilled from the store. Still others like Combatant Gentlemen, which just opened their first location at Santa Monica Place a few weeks ago, "are seeing the store as being more of a customer acquisition vehicle and a brand awareness vehicle," according to Macerich CEO Art Coppola.
So whatever the exact reasoning behind the decision to go from online to in-line is, the old real estate adage "location, location, location" is certainly at the heart of it. So, here are my three "Ps" of location that explains why so many retailers are making the move from on, to off-line.
1. Physical: Stores are uniquely positioned to have the best touch point with consumers. Whether they draw buyers in directly, or serve as a distribution hub for a remote fulfillment, physical stores are the best solution to the "last mile" issue.

2. Philosophical: The multi-channel retail process has certainly taken hold and will continue to evolve. But what often gets lost is that the physical store is the epicenter (see? location) of that process. Many consumers prefer "ship to store" or "return in store" options, as they allow for quick exchanges for size or color, and they can save on shipping costs.
3. Psychological: There is still an inherently social aspect to shopping that can't be duplicated on the digital side. Dating back to the days of the ancient Greek Agora, people have always enjoyed congregating in a central place of commerce – and for that, there's nothing that can match physical retail.
The list of e-tailers scurrying to secure physical space has gotten so long at this point that it's no longer a novelty, but clearly a full-blown trend. From apparel retailers like Fabletics to trendy subscription services like Birchbox, or even home appliance retailers like Pirch, the constant remains the same – a realization that physical space will help grow their brand in ways that could never be realized by staying only online.