The 5 Types of Commercial Real Estate Crowdfunding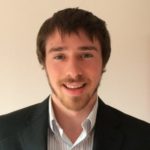 Commercial real estate crowdfunding platforms promise to democratize real estate investing, but before diving in it's important to know the basics. There are tons of crowdfunding platforms online, but not all of them are necessarily good places to put your money. From direct equity sponsored investments to auto-investing in debt, we'll cover the five different types of commercial real estate crowdfunding platforms and then explain what the trend as a whole means for developers.
Commercial Real Estate Crowdfunding Explained
Traditionally-huge barriers to entry have kept real estate investments accessible only to high net worth individuals — until now. Today, individuals can throw as little as $1,000 into real estate investments through certain types of crowdfunding, going a huge way towards opening the sector to more investors. Simply put, crowdfunding opens real estate investment beyond the traditional circle of owners, developers, and lenders to include anyone and everyone who is interested and want to pony up the cash.
While it's a great idea in theory, in practice it can be confusing. Since the JOBS Act of 2012, real estate crowdfunding has evolved continuously. Crowdfunding offers an array of deals, nearly all with varying structures, and many investors have not looked into l the differences between platforms. Atlas Real Estate Vice President Joe Stampone put together a comprehensive guide that explains the nuances between the different methods, and we've borrowed his categories below.
1. Direct Equity Investment
These platforms allow  accredited investors to directly fund real estate projects that are sponsored on the platform. People who choose this method typically need a minimum of $25,000 to invest (although some platforms allow for $10,000 investments) and a basic knowledge of real estate since the deal's structure and terms are set by the project's sponsor. The sponsor also handles all accounting and uses the crowdfunding platform primarily as an investor reporting and management tool. These platforms typically require between a three to ten year holding period. RealCrowd and CrowdStreet are strong platforms that use this model.
2. Direct Investment in a New Entity
This select group of crowdfunding platforms manages their investors by forming a new entity for each particular deal. So, people invest in the new entity rather than the actual project. The resulting entity issues the securities, while the platform takes care of all payments and accounting. These platforms invest in either debt or equity and often require at least a $25,000 investment to buy in, although some platforms offer investments for $5,000 or less. This method tends to be less risky than others due to its focus on preferred equity and debt, but the upside is capped with a fixed rate of return. Typical holding periods run between one and three years. Good examples of this crowdfunding option include RealtyShares and Realty Mogul.
3. Auto-investments in Debt
Auto-investing is perhaps the most common type of real estate crowdfunding platform, and its rise is not without reason. These platforms simplify the entire process by allowing investors to set particular investment criteria, upon which the system automatically allocates a certain amount of funds into investments that fit their guidelines. This saves the investor the hassle of analyzing each individual investment opportunity and is perfect for people without much knowledge of the industry.
The obvious drawback to this technique is the potential to invest in deals that, if more closely inspected, an investor may have stayed away from. The algorithm that analyzes the investor's criteria tries to avoid this, and it's usually successful. Auto-investing is open to people with as little as $1,000 to invest and deals typically offer returns between 6% and 12% while holding periods last anywhere from 6 months to 36 months. PeerStreet is a good example of an auto-debt real estate crowdfunding platform.
4. eREITs
Focused on debt investments, the eREIT is an innovative real estate crowdfunding model that offers investors a fixed rate of return, quarterly distributions and low fees for investments of $1,000 or more. Fundrise even offers an eREIT that charges no fees over the first two years until your investment earns a 15% annualized return. Another key aspect of this model is its liquidity.
Real estate is an inherently illiquid investment yet this platform offers investors the option of quarterly liquidity, and while it's not an iron promise (the eREIT cannot redeem more than 5% of total outstanding shares a year) it's a more liquid option than other real estate crowdfunding platforms. With that said, investors should know that typical holding periods range from one to three years.
5. Real Estate Crowdfunding "Fund of funds"
These platforms allow you to invest across other real estate crowdfunding platforms, helping to diversify holdings. A lot depends upon the talent of the team handling each deal, since they handle nearly all aspects of the investment. These funds allow investments as small as $1,000 access to a huge variety of deals, deals such a small investment wouldn't usually have access to. The major downside to these platforms is the potential to pay double fees, where investors may be subject to one at the deal level and another at the fund level. AlphaFlow offers this type of crowdfunding platform with holding periods typically between one and three years.
What the Crowdfunding Trend Means for Developers
Crowdfunding makes it easier for developers to raise capital. Deals no longer depend solely on how many affluent people in small circles will agree to finance a project. This is incredibly helpful to developers, especially at a time when banks have largely stepped back from commercial real estate lending.
Crowdfunding hit the scene just in time. While the technology isn't perfect and investors still have a lot to learn, crowdfunding serves a critical need in the industry. Real estate deals always need funding and investors are always looking for ways to make their money work better for them, and real estate crowdfunding provides the platform to make those two ends meet.