The 7 International Retailers U.S. Landlords Need to Know About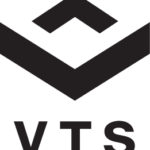 Retailers based in other countries are not new to the U.S. shopping-center landscape. Consumers here are very aware of Aldi, H&M, IKEA, Zara, and others.
But many companies not well known to domestic consumers are expanding beyond their home regions and targeting the American consumer in hopes for both a sales push and an increase in brand visibility.This comes at a good time for retail real estate landlords, considering that several once-prominent retailers are closing stores or going out of business. A recent Moody's report said that there were nine retail defaults in the first quarter, including ones by Bon-Ton Stores, Claire's and Sears Holdings.
Some welcome new faces
Areport on CNBC highlights some of the chains that are trying to make a push into the United States. They are featured at The Edit @ Roosevelt Field, within Simon's Roosevelt Field Mall, which is a collection of pop-up stores. Some are completely new to the U.S., while others have a handful of locations and are looking to expand.
Brand-new additions include France-based perfume and soap company Compagnie de Provence,Portugal-based Parfois, which sells women's clothing and accessories,L:A Bruket of Sweden, which offers soaps and other spa products, and Mexico-based KidZania, an experiential play space for children.
Some of the ones that only have a few locations are trying out a mall setting for the first time in the United States and locations in different type of centers. This includes U.K.-based apparel chain Superdryand clothing chain Bershka, which is owned by Inditex, the Spain-based parent of Zara, meaning that potential big plans are likely in the works for that brand.
Another interesting example is Primark, a clothier based in Dublin, which already has some stores here, including locations that are being leased from Sears in unwanted space at some of its stores.
This collection of retailers is especially promising for retail real estate landlords because it is apparel heavy in a time when many clothing chains have closed stores, including The Limited, Wet Seal, BCBG Max Azaria and others.
A continued expansion push
Meanwhile, some familiar international companies that already have stores here are expanding even more. Germany-based grocer Aldi plans to more than double its store countby 2020 and is testing locations in department-store chain Kohl's. Its competitor, also from Germany, Lidl, is also expanding here, though it seems to have tempered down its plans.
In apparel, Japan-based Uniqlo continues to grow and is opening more units. And Europe-based clothiers with a presence here are also expanding their store bases.
And Sweden-based Ikea has a handful of its superstore furniture outlets planned.
It doesn't always work
But just because a retail company comes here from abroad doesn't guarantee its success.
Fresh & Easy, a grocery concept started by U.K.-based supermarket giant Tesco, closed all 200 of its stores, mostly located in California, because it failed to connect with consumers.
And European-style hypermarkets have never taken off here, with one notable player, France-based Auchanexiting the market in 2003 . When looking at a list of the largest European retailers, barely any of them have much of a significant presence in the United States.
But retail is a tough business, and more than half of all startups fail within four years. Some things just don't translate well outside of their country's borders.
However, since we are living in an increasingly global society, and due to the prevalence of online shopping exposing consumers to international brands, tastes are broadening. When that leads to more store openings, it's good news for U.S. retail real estate owners.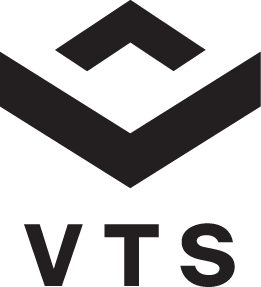 Ian Ritter is a veteran business journalist who has covered the retail and commercial real estate industries for more than a decade. He has held high-level editorial positions at GlobeSt.com and was formerly an editor at the International Council of Shopping Centers magazine SCT. He is a regular contributor to VTS' blog and is also online content manager for the engineering firm GRS Group's blog. Over his career, Ritter has written for several publications and holds a Master's degree in Journalism from Columbia University.