The Digital Transformation of the Built Environment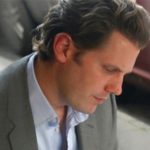 Founder, The Digital Marketing Bureau
We are undergoing a Digital Transformation of the built environment. As a result, the face of commercial property has been irreversibly altered. The PropTech world has been praised, and sometimes blamed, for radical new business practices sweeping the industry. As important as it is to make room for innovation, we can't lose sight of two things: Firstly, PropTech is just one small facet of change for the property industry; and secondly, a balance must be struck between digital and human interaction.

Digital Transformation: A shape with many sides
A Digital Transformation is 'the profound and accelerating transformation of business activities... to fully leverage the changes and opportunities of digital technologies.' As we all know, the property industry matches this description perfectly. Most people would attribute this transformation to PropTech, but I think it's vitally important to know that the success of the property industry is reliant on much more than that. When looking to the future of property, we also need to be paying attention to financial tech, construction tech, robotics, VR, AR, customer service, transport, sales, marketing, connectivity, communications; the list is endless.
For better or worse, the direction and fortune of all of these industries directly affects that of 'property'. If we focus only on PropTech, failing to watch the movements of these orbital industries, we risk missed opportunities and misdirected resources. Innovations from non-PropTech companies are already disrupting, at an accelerating rate, the commercial property industry.
A tidy example of this technological upset is WiredScore.
WiredScore is a digital connectivity company but is already one of the most highly regarded tech names in property. In a nutshell, they measure the strength of a property's digital infrastructure and connectivity, and then award it a rating. Connectivity is such an essential asset to the future of business that commercial property owners and brokers are now seeking high WiredScore ratings in order to add monetary value their property.
With the rise of VR, AR, and live-streaming in the workplace, connectivity is set to become more important than location. As such, the proof of a strong digital infrastructure is becoming increasingly valuable.
But the disruption we have already seen, will pale in comparison to that which is fast approaching. Take, for example, innovations in artificial intelligence for marketing. Because AI is becoming increasingly more powerful and capable, it can now outperform human beings in a lot of tasks, not least in data processing and analysis. In short, AI is replacing humans in the marketing industry so less and less office space is going to be required. Only by paying attention to the increasing capabilities of AI can we make informed, more astute business predictions.
The property industry isn't the first to experience Digital Transformation (in fact, I would argue it is one of the last to truly consider it). I would argue that that award goes to the music industry. In a relative blink of the eye, we have moved from cassette tapes to digital streaming and downloads and, as consumers, we have just rolled with it, enjoying the advancements as they arrived. But for those inside the industry, it's been turmoil. They were ill prepared, unwilling to accept and ultimately ignorant to the predicted vision of the future. It wasn't long before established brands began to disappear. They hadn't been paying attention to advancements in computing, they stood still as the internet exploded and ignored the increasing capabilities of portable music players and mobile phones. We must be outward looking if the property industry is to escape the same heartbreak.
The music industry did find one way to combat the digital transformation, and it leads me nicely into what I think is the second aspect of Digital Transformation we should all be contemplating.
The power we retain and display and the power that we give away
The arrival of digital music drastically cut the income of musicians. In the 90s, Noel Gallagher become a multimillionaire in 18 months; today, such returns are the subject of nostalgic anecdotes. Because of this, they intensified their focus on back-to-basics live performance. The live music scene is now matching its 60s and 70s heydays. In the midst of digital transformation, the industry gave focus to human interaction. Today, music is starting to find its feet again, and it's largely thanks to the balance that has been struck between tech and tradition. When one was suffering, the other kept it alive.
The same equilibrium needs to be struck in property. Technological disruption is drastically changing our job descriptions, but there's no reason to think ill of that. It simply means we don't have to do all the tedious, repetitive tasks and can focus on the human interaction; the bit we all excel at. Remember trying to find comparables for a client's requirements before the internet? It was slow, repetitive, boring. Nowadays it's instant. But that doesn't mean we're out of a job. Instead it allows us to get more done; get more done, make more money.
Really, it's a balance of power and control. How much should we be giving to tech, and how much should we be retaining for ourselves? There is definitely a sweet spot; I have no doubt. It's more a question of finding it.
I would argue that we have already proven that we can find it with the way we navigated the growing trend of remote working. We accepted the fact that more people working remotely meant the demand for office space would fall. But we also identified that people innately crave human interaction. The balance we found was shared office space, like WeWork and work.life. By providing flexible, short term workspace, we adapted to technology by appealing to the human condition. WeWork is now confidently scooping up more and more London real estate.
Our job now, as commercial property professionals, is to continue finding this balance across all sectors; with FinTech, ConTech and retail. Our biggest task over these coming years is to work out how much power to retain and display, and how much of it to give away to technology.