The Essential Guide to Digital Transformation in CRE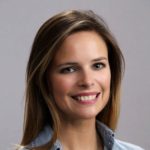 Director, Content and Communications, VTS
Commercial real estate firms operating in the modern era are faced with a challenge unlike anything that has come before – rapid technological innovation that will fundamentally change the way the industry operates. According to Kevin Smith, Senior Director, Northeast Investments, Americas, at TH Real Estate: "The changes that took place in real estate over the last fifty years are going to be nothing like what's going to happen over the next five years."

The most forward-thinking minds in the industry have already evolved to incorporate CRE tech into their daily operations. Excitingly, these firms are starting to see real, tangible benefits emerge as a result of their investments, including sizeable increases in net effective rents, accelerated leasing cycles and more efficient collaboration across their teams.
This is great news for the CRE landlord and brokerage firms that believe in the concept of technology, but have been waiting to see results before they fully commit to rolling out new digital solutions.
However, benefits aside, taking the first step towards digital change and adopting CRE tech can be somewhat uncomfortable for firms that haven't had a great deal of experience managing the implementation of new technologies.
What can you learn from the first adopters?
At our recent user conference, Accelerate, over 300 of the world's leading commercial real estate owners and brokers (representing over 5 billion square feet of assets under management) discussed the rapid innovation that's underway in commercial real estate.
Over three days, a number of the industry's most forward-thinking individuals from companies including Brookfield, Vornado Realty Trust, Kilroy Realty, Boston Properties, Colony Northstar and more, shared learnings from their experiences pioneering change, and the benefits they have seen in their organizations as a result.
We compiled some of the key insights we heard from 13 of these thought leaders in an eBook for landlords and brokers looking to adopt new technology: The Essential Guide to Digital Transformation in CRE.
Read the guide to get insight into the following topics:
1. How are modern CRE organizations leveraging technology?
Some of the leading minds in CRE have already evolved to a point where technology is driving aspects of their daily operations. Some of the tangible benefits they're experiencing as a result of this digital transformation include accelerated leasing velocity, increased efficiency and scalability, enhanced decision making ability and differentiation from the competition. Discover the tactical steps behind how these were achieved.
2. Eight practical tips to ensure your technology rollout is a success
When considering a new software for your organization, there's one major thing to keep in mind: your approach to rolling it out will be a major factor in your company's success with the new solution. To help you execute a thorough, well-planned rollout in your own organization, the guide includes a list of best practices from the people who have done it all before.
3. Hiring talent for the modern commercial real estate firm
As commercial real estate firms adopt technology, their approach to hiring also needs to evolve to ensure they are are securing the best skill sets. While this means making sure you have the right technical skills on board, it can also impact the way you hire your real estate-focused team. Learn more about what qualities to look for in this new era of recruiting.