The Ever-Shrinking Office and the Benefits of Densification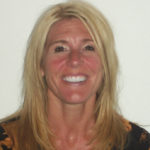 There's been some backlash lately with the "densification" or "shrinking office" trend.
Densification refers to companies taking less office space per employee and doing away with individual offices in favor of open, collaborative work spaces. Private offices and cubicles are replaced with comfy couches, shared desks and cool break rooms where employees can congregate.
Seventy percent of American employees now work in open floor plans, according to the International Facility Management Association. And according to CoreNet Global, offices will continue shrinking due to the trend towards flexible and bench desking. The average square foot per employee decreased from 225 in 2010 to 176 in 2012 and is expected to drop to 100 square feet by 2017.
While these new office layouts may be hip and cutting edge, studies show they're causing some employees to be distracted, unproductive, and just plain stressed out. But, experts say don't throw in the towel yet, because an open office designed right can be quite effective.
Offices must take into account employees' needs
The densification trend is here to stay, but design must address noise and privacy issues as well as the need for conference rooms.
"You just can't place large numbers of people in open spaces without dividers or other quiet spaces for those who need quiet to function," Kathleen Doyle, project manager at Kathleen Doyle Interior Designs, said to VTS. "You need nooks and crannies where they can go that are quiet. And you can't do HR interviews or have sensitive financial discussions or board meetings out in the open, so you have to have other spaces and conference rooms… You have to allow for private spaces and make allowances for different work styles."
A shift toward privacy
Many office are picking up on these cues. "You're now seeing interior huddle rooms, call booths and get-away rooms," Jason Lewis, president and managing broker of Denver brokerage firm EcoSpace Inc., told VTS. "People want to collaborate but they still need the ability to get away. People were going completely all open and weren't spending the money to build out huddle rooms and breakout rooms.
High-back couches have recently emerged as a way to maintain the open space vibe, but give people a space away from others.
"The back goes all the way up and wraps around the corner. You put two of them in a corner facing each other and people can go there and get away. Some even have sound-proof padding, but it costs money. There's also a custom call booth out of Finland that's like $10,000 and is 100 percent sound proof and it's just bad ass. It looks like a mini spaceship."
These types of solutions help maintain the dense, open office plan while providing several nooks and crannies for different work styles.
When done right, there are advantages
For employees, benefits of open floor plans include improved collaboration and impromptu meetings with co-workers, better access to daylight (as there are no exterior offices blocking the light), and improved camaraderie.
For companies, it allows them to house more employees in less space, which cuts real estate costs. A study by architecture firm Gensler found that offices and workstations are unoccupied during the day about 50 percent of the time, resulting in costly carrying costs for that unused space.  
Attracting young professionals
Companies want space that appeals to millennials, which are projected to make up 75 percent of the workforce by 2025.
"Millennials want a cool, different environment-type of space and culture," Lewis said. "They're overstimulated 24/7. The phone is on 24/7. They're so connected and over-stimulated that they expect and are used to that in the workforce. The old-school office space just doesn't work for them."
However, Lewis warns that open offices may not be for every company culture.