Coworking Growth and History: How We Got Here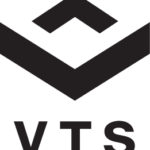 Commercial real estate's office sector is changing, and cubicle workstations are becoming a thing of the past.
Creative office space and coworking has gained wide attention for its innovations, largely due to the technology industry having amenities that keep employees in the office, whether it is hip and free cafeterias, or pool tables in common areas, or maybe childcare for parents whose kids aren't school-aged yet.
But, this phenomenon isn't as new as some think.
Hackerspace coworking: The start of it all
The history of shared-office spaces is surprisingly longer than some think. The idea first came to life in 1995 when c-base, an association of engineers, created a 'hackerspace' in Berlin for computer hackers to meet and work together. Four years later, in 1999, the trend spread to New York City, and 42 West 24 was born by a software company to help contracted employees.
That same year, Bernard De Koven reportedly coined the term "coworking" to describe the phenomenon of "working together as equals." De Koven has since explained that "the whole idea of 'working together as equals' was a lot more revolutionary" than he expected because "people don't work together as equals, especially not in the business world."  
It took another six years before the first official coworking space opened in San Francisco. The phenomenon continued to build, and reached new levels of popularity in 2009 when "I'm Outta Here" — the first book on coworking — embraced the solidarity of contract workers.
Coworking growth: It's here to stay
It isn't too surprising that the major surges in coworking have coincided with periods of growth in dot-com and technology companies. But, the trend has since reached escape velocity.
According to CBRE's recently released shared-office report, the coworking trend is supposed to experience a "five-year compound average annual growth rate of 21%" as corporations cut costs to deal with budget shortfalls.
With the uncertainty in the economy the country still faces, in part, because of the stalling of the interest-rate rise, tenants of any kind are likely welcome.  Plus, there is a major supply shortage for office space around the country right now, due to high demand, employment growth and lack of new construction.
As a result, there are a flood of workers entering the independent-employment pool, who are either freelancers or contracted help. Though they are not traditional employees, this talent is often the face of a company. Contractors are playing a larger role in everyday office life and becoming more important to employers.
The tech industry has long hired contract workers. Microsoft has done it repeatedly throughout the years, and Uber is now utilizing that model for its super-successful business based on on-demand drivers. And, this trend will not likely change any time soon. Flexibility is key with arrival of the talented millennial generation, which has different needs and wants than your traditional office worker. 
The main markets that are reportedly the leaders in the coworking industry are Chicago, New York City and San Francisco, in addition to a few other gateway cities.
One of the best-known companies that provides shared-office space is Regus, which is based in Europe. At the time of Regus' latest-released annual report, the firm had just over 2,200 locations globally, in 850 locales, a significant portion of which are in the United States. In 2014, Regus brought in the U.S. equivalent of what would be today around $2.31 billion, a 9.3-percent increase from 2013. Profits hit $151 million, a 15-percent increase, and Regus is just one of the many firms that provides these services.
The trend (or now, reality) spells good news for commercial real estate office landlords and brokers. And there is no reason to think that shared-office pool will deplete.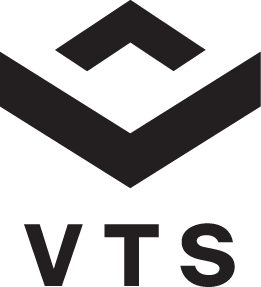 Ian Ritter is a veteran business journalist who has covered the retail and commercial real estate industries for more than a decade. He has held high-level editorial positions at GlobeSt.com and was formerly an editor at the International Council of Shopping Centers magazine SCT. He is a regular contributor to VTS' blog and is also online content manager for the engineering firm GRS Group's blog. Over his career, Ritter has written for several publications and holds a Master's degree in Journalism from Columbia University.