The Makings of the Modern CRE Firm: Four Industry Experts Weigh in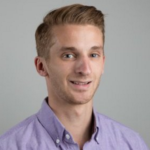 Director, Client Advisory, VTS
It's official. Technology is no longer a nice-to-have in commercial real estate, it's a must-have. In response to rapid innovation, the most forward-thinking firms are evolving and incorporating technology into their daily operations to scale quickly, capitalize on opportunities and remain competitive.
What does this modern CRE firm look like in practice? This question was recently addressed at Accelerate 2017 in a panel discussion featuring Head of Portfolio Management at Beacon Capital Partners Sara Shank,Vice President of Leasing at Equity Office Properties Trust Zachary Freeman, Senior Director, Northeast Investments, Americas at TH Real Estate, Kevin Smith, and Director Information Systems at CREIT Management Paul Wubbolts. Panelists weighed in on what makes a best-in-class commercial real estate organization in this period of rapid digital change and how they are integrating technology into their organizations to stay ahead of the curve.
Watch the panel in full below, and read on for key takeaways from the session.  
How are innovative commercial real estate firms using technology today?
Commercial real estate technology is an enormous category with solutions covering every specialization. But whether you're overseeing a portfolio of hundreds of millions of square feet or trying to increase the number of potential tenants that view a space – at the end of the day, the reason you adopt any software is the same: it must add value to your organization, be it through increasing revenue, improving efficiencies or minimizing risk.
Sara Shank spends a great deal of time researching new technologies that will differentiate Beacon Capital. "If there's a product that will make us more efficient, make a building run better, make tenants happier and more sticky to the building, we want to make sure we're looking at it now, not later," she said.
Paul Wubbolts' focus is to support CREIT with tools that provide access to information along with better reporting platforms. He also notes that mobile access to this information is key.   
For Kevin Smith, technology is critical for TH Real Estate's scalability. Despite being on the smaller side, his team of asset managers is focused on growth and leans heavily on technology to help them in this endeavor. "As big of an organization as we are, we run pretty lean in terms of cost. We focus our attention on technology that makes us more efficient," he said.
Zachary Freeman highlighted the importance of technology from a leasing and marketing perspective, in particular: "How do I lease space faster? How do I get more eyeballs on it?" His firm utilizes applications that help prospective tenants better visualize a building and its amenities prior to actual construction, helping to accelerate the leasing process.
Hiring the right talent for a new era
All of the panelists agreed that businesses need to make the right hiring choices to successfully evolve and embrace technology. "The good firms are looking at how the business is going to change... what skill sets do you need for that?" said Smith.
Critically, this means building a team that is not entrenched in old views. In fact, Wubbolts and Freeman both said that they've been pleasantly surprised by the forward thinking of new team members who did not come from traditional real estate backgrounds. Shank agreed: "When we've brought in new viewpoints it really upped our game dramatically."
Additionally, an analytical mindset will be an important skill for the modern CRE organization. "We have analysts on our team who are able to turn around good analysis on the data we're getting on a pretty large portfolio and instruct how we make decisions going forward," said Smith. He emphasized that those data-driven decisions are what companies will need in the future for success.
What qualities define best-in-class organizations in this time of rapid innovation?
"The changes that took place in real estate over the last fifty years are going to be nothing like what's going to happen over the next five years," noted Smith.
In order to compete and thrive, the panelists agreed that firms need to be: 
Dynamic: Commercial real estate organizations need to understand that rapid change is coming and be prepared to constantly evolve.
Flexible: When change does happen, firms need to be able to adjust their operations quickly.
Nimble: Firms need to be able to make quick decisions to capitalize on opportunities. If they wait too long, they risk missing the boat.
While the application may look different depending on the company or area of specialization, it's clear that adopting technology is helping firms stay competitive in today's rapidly evolving real estate environment.