The Modern Workplace: 6 Must-Haves for Today's Office Tenants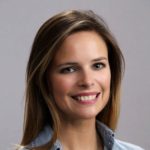 Director, Content and Communications, VTS
Today's office tenants have different needs than they did ten years ago. No longer is a workplace simply just where employees come to do their jobs every day. Rather, the workspace has become interwoven with a company's identity and plays an important role in attracting high-value talent, as well as helping to facilitate the most innovative, productive work.

Breaking outside the traditional office mold used to be an approach embraced mainly by technology tenants. But in today's market, companies of all sizes and industries are realizing the power of the workplace and making moves to modernize. Check out this list of the top features today's office tenants are implementing.
1. Open, multi-use spaces
Today's tenants use their spaces for numerous reasons outside of regular work activity, such as hosting external functions like networking events and fireside chats, internal training sessions, and company-wide meetings. But this doesn't mean the designated space needs to be empty and unused at other times. For example, as part of its Chicago HQ renovation, JLL created an employee-space called "The Club." This area can be used by employees as an informal workspace during the day, while after-hours it can be leveraged for special events.
2. Informal work areas
Many of today's modern employers recognize that not every employee works best sitting at a desk all day. Some of the most productive work environments are those that give employees the choice of alternative spaces to work from, providing them with flexibility and variety in their work day. Examples include cafe-style kitchens, couch areas, or an outside terrace or garden for those firms lucky enough to have an outdoor area!
3. White space
A bare wall — somewhere to hang impressive art, or a contributing aspect of your work environment? There's no reason it can't be both! An increasing number of companies beyond your typical startups are employing agile management methodologies like Scrum to manage their teams' activities and workloads. For those unfamiliar with Scrum, it involves building task boards from post-it notes; as a result, blank walls are a highly sought after commodity in Scrum-based offices, and have become an active part of the workplace.
4. Creative storage solutions
With space at a premium for any company, large and small, there's no need to waste it on storage. Tenants have a variety of innovative space-saving options on their hands — from bike shelves that turn employees' bikes into pieces of wall-art while doubling as book shelves, to sleek employee lockers that help remove office clutter.
5. Shared coworking areas
The concept of coworking has experienced a fast rise in popularity, with tenants of providers like WeWork and NeueHouse enjoying benefits such as social interactions with fellow tenants and unique office amenities. Modern landlords are starting to capitalize on these trends and incorporate them into traditional buildings, creating similar experiences for office tenants and driving value outside the walls of the immediate office.
6. Reliable cell & internet coverage
As companies do away with desk phones and increase reliance on cell phones for both communication and use of essential business apps, high quality cell and data coverage in office buildings becomes a must-have more than ever before. For most tenants, not having adequate connectivity could have a hugely detrimental business impact - before committing to a lease, tenants should confirm connectivity with certification services such as WiredScore. Building owners can also apply to have their properties certified, with digital readiness a factor that can be marketed to attract potential tenants.
Agree with the above must-haves for tenants? Have we missed anything? Let us know!