The Top 4 Tech Challenges That Keep UK Property Execs Awake at Night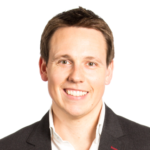 EMEA Regional Director of Sales, VTS
Innovation in the commercial property industry is reaching an important tipping-point. There's universal acceptance that technology is driving a seismic shift, and making the jump towards becoming a truly data-driven and digital business is a task that is occupying the minds of the industry's most senior figures.
VTS recently hosted a roundtable in London to talk through this very topic. We brought together 26 UK property executives, with a combined AUM of more than £500bn, to discuss progress to date and to learn more about the tech-related challenges that keep them awake at night. These break down into four key themes:
1. Clarity around the 'why now?'
A surprising amount of the discussion focused around the 'why now' before things moved on to the 'how.' It's obvious that for some, there is still uncertainty about the specific benefits and value that proptech solutions offer. As was made clear by the participants in the roundtable, the critical outcomes expected of any chosen technology solution should lend themselves to clear ROI.
Strengthening tenant relationships, reducing transaction cycle times, and driving efficiency are key goals for any proptech implementation. Additionally, execs are focused on getting cleaner and more accurate data through removing human error. According to Mike Pegler from Kennedy Wilson, there are powerful possibilities for commercial property when the data is actually usable – this paves the way for "AI and analytics that support better decisions that create portfolio value. With the right systems, we're in a far better position to actually use our data to make meaningful decisions, and have a higher level of confidence that those decisions are the right ones."
For Stephen Cahoon at Cromwell, the focus on making client reporting more efficient was a top priority, revealing that he estimated there are "only five days a month where some sort of reporting task doesn't take place."
2. The customer experience
Everyone around the table agreed that the industry is adopting a far more tenant-centric approach to operating their businesses and making investment decisions. There has been a clear shift from thinking solely of tenants in terms of leasing to a client service orientation. Most execs agreed that data is the key to better understanding the demand from tenants, how they want to use space and how their future requirements might change. This information is critical in building space fit for purpose, strategically buying the right assets, and driving retention.
Taking note of the success of WeWork and other co-working providers, it was noted that companies like LandSec, with their celebrated customer touchpoint strategy, are looking at more ways to manage the customer experience and create ways for interaction with their 'brand' to truly provide 'space as a service' offerings.
And as James Cooksey from The Crown Estate explained, "We are trying to work out how we create a platform to connect to our customers as well as facilitating their forming a community/ecosystem by connecting to each other. For us, the customer is defined by the people who work and live in our spaces; by aggregating we create the opportunity to offer a series of personalised services."
3. Build versus buy
A large number of the execs talked about having to abandon in-house asset management solutions and other technology initiatives, bemoaning the quality of the data and the loss of time and resources. It became very apparent that technology people rather than property people need to be at the helm of these projects.
Nick Cook of Gazeley explained, "building in-house has the distraction factor." Others have opted to hire from outside the industry or promote individuals internally to provide a dedicated resource to ensure a coordinated approach to managing multiple technology rollouts.
However, across the board, there was unanimous agreement that the scope of technology offerings has changed. Previously it might not have been possible to buy a ready made product "off the shelf," but the influx of VC funding has seen an explosion of new companies solving high-priority pain points. Identifying the sustainable long-term players from the short-term ideas will continue to be a challenge for an industry that has not changed its procurement methods for some time, but all agreed that the days of trying to build or heavily customise their own technology platforms were long gone.
4. Building tech teams
At the beginning of the roundtable, Alex Price from Palmer Capital made an excellent point. He said: "if we are going to have to change the way that we think about customers through technology, we are going to have to demonstrate that we are changing internally and that means bringing people in with different thoughts, ideas, and processes."
It was unanimously agreed that resourcing and hiring the right talent is imperative to achieving consistency of innovation. Almost every exec around the table had hired or was in the process of hiring new roles that did not exist in their organisations a few years ago, and many had looked outside the property industry to find the correct skill set. There was consensus that data serves no purpose unless there are people in place that know how to plan, educate, and harness it for better decision-making.
Palmer Capital recently hired a Director of Innovation, The Crown Estate has hired a Customer Experience Manager, Aberdeen Standard Investments now has a Chief Data Officer, and so on.
The message from the room was unambiguous: adapt, get smart, and start making impactful decisions on your digital strategy today.