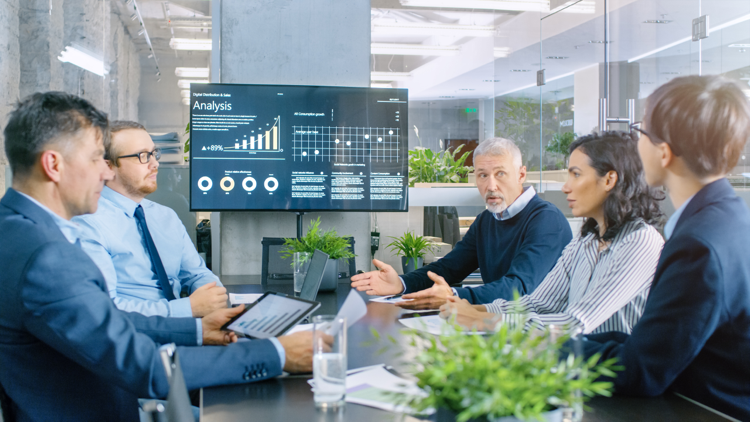 The Top 5 Trends Keeping CRE Executives Up at Night [Part 1]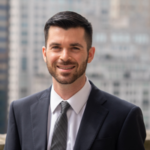 Over the last 18 months, working in commercial real estate has meant navigating a complex and constantly changing environment. CRE executives have had to stay plugged into emerging trends and evolving best practices. Since COVID-19 hit, VTS has been working hand-in-hand with our clients to share some of those best practices and shape the future of the industry together. As a result, we've gotten a peek into the challenges and uncertainties these CRE executives are facing and how they plan to tackle them.
If there's something keeping you up at night, know that you aren't alone. Read on to learn the top five trends currently occupying the minds of your fellow CRE leaders and how you can solve them. We'll cover the first three trends in part one and the next two, as well as your key takeaways, in part two.
1. Lagging adoption of real-time data
In today's environment, data is more important than ever and is a necessary tool when making strategic business decisions. However, historically, many commercial real estate executives and their organizations have lacked easy access to real-time insights.
As VTS Chief Strategy Officer Ryan Masiello writes in GlobeSt, the pandemic made this lack of data (even more) apparent as the lagging indicators and backward-looking data the industry previously relied on became almost useless overnight.
In response, many leading landlords are bringing their businesses online to centralize and standardize their data in the first step to accessing, and analyzing, the data that's needed to gain a competitive edge as tenants return to work.
Once all tenant, deal, and marketing activity is in a single platform and no longer buried across hundreds of Excel spreadsheets, teams are empowered with the space, lease, and tenant information they need at the click of a button. On top of that, team members can manage their day-to-day tenant relationship management activities directly in the platform, which unlocks additional layers of visibility into everything happening across the portfolio.
2. Maintaining tenancy across their portfolios
Already a hot topic prior to COVID-19, the last year has placed a new emphasis on managing tenant relationships and maintaining occupancy. And according to the 2021 VTS Global Office Office Landlord Report, maintaining occupancy across the portfolio is a top priority for CRE executives.
Faced with a market of diminished, and at some points non-existent, demand, executives needed to become laser-focused on tenant retention in order to survive. And as the industry begins to enter a post-COVID era, it's become clear that proactive communication and business context are key to healthy tenant relationships and retention rates.
In fact, proprietary VTS data shows that the majority of deals being executed on the VTS platform today are renewals rather than new leases. But staying abreast of your relationships, renewals, and retention rate is easier said than done without a centralized, digital place to store this critical context and information.
Without insight into each relationship, you'll be flying blind as you approach each conversation: how was this tenant affected by COVID-19? What's their return to work plan? Were they happy in their space before the pandemic? Are they up for renewal? Do they foresee needing more office space, or less?
Some of your tenants were more affected by the pandemic and others will be keen to return to the office but with different needs. To be a good partner to both — and keep your properties occupied — you need to understand what their post-pandemic requirements look like and serve an environment and experience to them that makes sense.
3. Getting ahead of new tenant demand and expectations as markets begin to recover
As the office market begins its recovery and tenants begin their return to the office, executives everywhere are strategizing how to best position their spaces to meet new tenant demands and expectations. The latest VTS Office Demand Index (VODI) data indicates that a full recovery is quickly becoming tangible rather than feeling far off on the horizon. This makes getting ahead of new trends even more critical in order to rebound with the market and not play catch up down the line.
As tenants begin their return to the office, communication, flexibility, and workspace layout are critical elements of the conversation. VTS Chief Strategy Officer Ryan Masiello shared his perspective on how tenants want to experience space after a recent fireside chat he hosted with Spotify and Savills. One of the most important things that tenants want feels so simplistic: communication. Not just communication about the hand sanitizer in the lobby, but conversations that continue to build that partnership so both parties have visibility into long-term plans.
As a landlord, how are you communicating your outlook for the future to your tenants? What's your return to office strategy? Where could you be educating and learning from each other? Tenants are frequently looking to their landlords for direction and best practices as they navigate these unprecedented circumstances.
Also, it's critical for landlords to continue to evolve and enhance their flexible lease options. And according to Jim Wenk, Vice Chairman & Director at Savills during our fireside chat, there's a new focus on agility and creating extra space in buildings as employees start to return to the office.
Part of this flexibility will show up in a tenant's leased space: If they had 100 permanent seats pre-COVID, will they still have 100? Will they only want 50 seats? Will they not have any permanent seats and offer more open space and collaboration areas? The second part of this will show up in the broader building: Is there formal coworking space that employers could flex into? Is there something as simple as a cafe amenity with 30 spaces that tenants could use?
Right now, tenants have either been fully closed or at restricted occupancies, so they're going to need space and time to be fully back in the office. The 12-18 months post-pandemic is going to be an interesting time, and the ability to maintain this flexibility as internal requirements shift will be critical and appreciated. Landlords that can help retain flexibility and adapt to new workspace trends will be the best positioned to capture tenant demand going forward.
Read on for part two!
In the meantime, request your demo of VTS today — commercial real estate's leading marketing, leasing, asset management, and tenant experience platform.