Top 4 Trends in NYC's CRE Architecture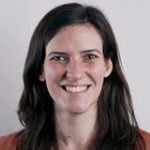 It feels like every day our news feed is announcing new development in the World Trade Center or Hudson Yards. But what about the rest of new commercial real estate developments? Four of the architecture biggest trends are below.
Adaptive Reuse
New York City, for one, is simply out of space. Sure, Manhattan's always been out of space — but when was the last time you walked past an empty plot of land in Brooklyn? The Wall Street Journal just announced Midtown East, one of the least saturated Manhattan neighborhoods pre-Great Recession, is standing at only 4.9% availability.
Owners and developers are turning to adaptive reuse, ranging from gut renovations to replacing structures entirely, to respond to the space limitations. Aesthetically, the rise of industrial-chic has also led to a surge in reuse of industrial buildings. Today, we are eating in an old Nabisco facility (Chelsea Market), living and working in a former manufacturing plant (Industry City), and living forever with the scent of chocolate. What's next?
Activate the Ground Floor
Urban Land Institute recently titled an article "Not Just Retail—It's a Whole New Bloc". It was a great indicator of the state of the city street, with Macy's Plaza getting a full facelift to bring in the bustle of downtown Los Angeles. Industry City's design concept caters to the "maker" lifestyle, linking the street, ground floor, and upper levels. South Street Seaport is converting unused spaces into temporary white box art galleries.
Instead of enormous (and only sometimes gorgeous) lobbies, urban buildings are offering amenities similar to the hospitality industry. Tenants and tourists alike are demanding more, and owners want to stay competitive. Cafes, casual coworking spaces, art galleries and indoor/outdoor parks now dot the sidewalk to attract passerby and keep tenants happy. Next question here is whether the increased return on investment is a bonus or a main driver of active ground floor.
Location Location Location
The jury is still out on which location is the next hotspot. Startup incubator 1776 recently released this map showing startup hubs in Dumbo, SoHo, Flatiron, among others. City Lab posted the World's Leading Startup cities, with San Francisco, New York, Los Angeles, Boston and Tel Aviv at the helm. No surprise there.
But we're also seeing Kayak's headquarters in Stamford CT, Forbes moved from NYC to Jersey City, Apple gobbling up land in San Jose. Looks like companies are going with what works for them, whether that be in a hot market surrounded by other startups, or a full campus right outside the city.
Curtain Walls
In 2013, London's "Walkie Talkie" building became famous for melting a man's Jaguar. How? A curved facade made entirely of glass concentrated the sun's rays into a very small area. And the standard curtain wall became infamous.
This architectural staple has been the norm since the 1970s, when the introduction of aluminum mullions presented a cheap and flexible design option. But when is the last time you saw new construction that was not a curtain wall? Glass towers allow for big impact on the skyline (think One World Trade), better bottom line, and better interior working environment for employees (hello daylight!). Design innovations are leading towards sustainable materials and interior practices, rather than a viable alternative to the curtain wall.