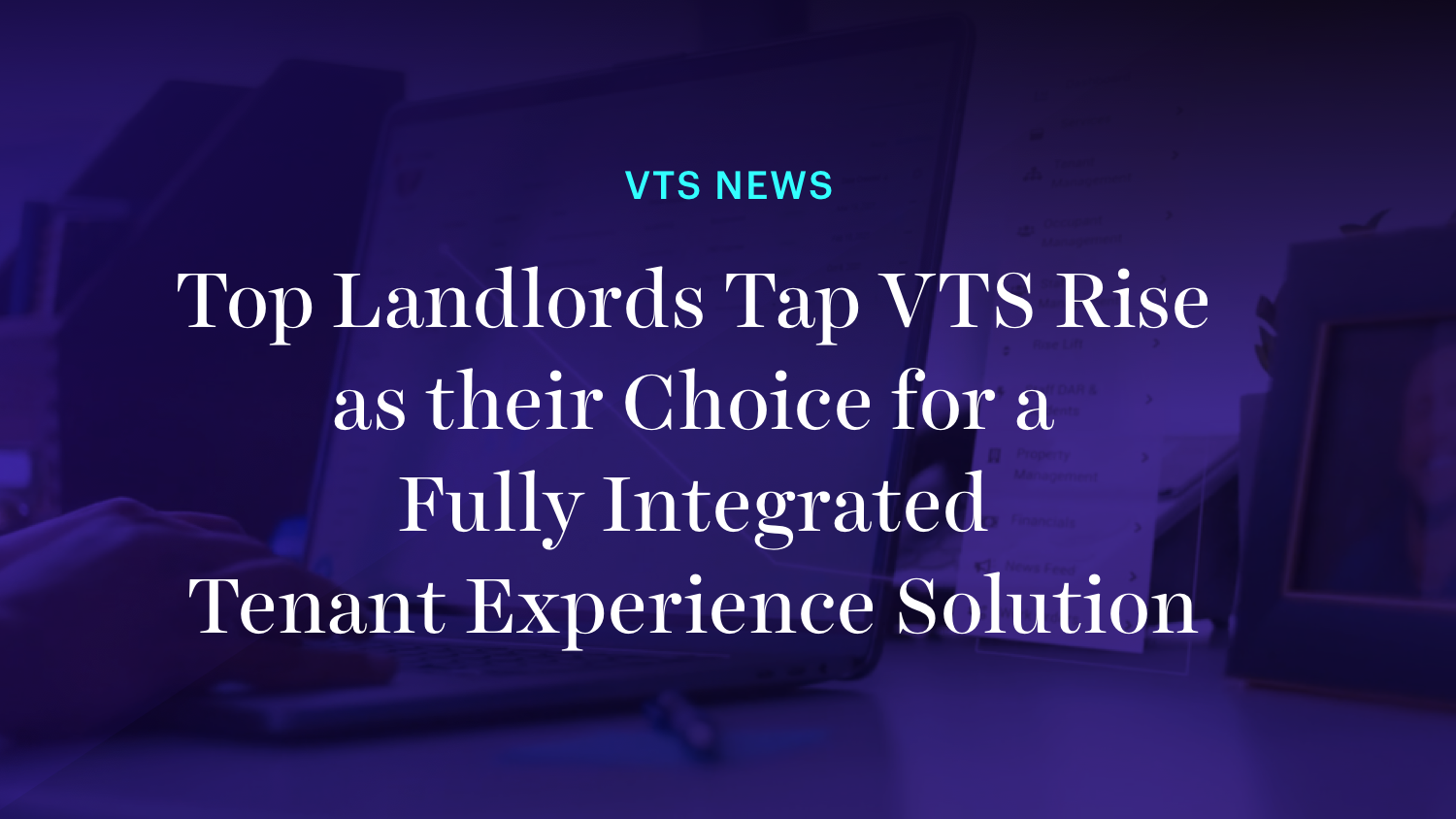 Top Landlords Tap VTS Rise as their Choice for a Fully Integrated Tenant Experience Solution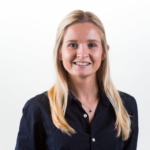 Sr. Manager, Content Marketing, VTS
VTS Rise (formerly known as Rise Buildings) has become the most adopted tenant experience technology in proptech! As of July 1, 2021, over 300 million square feet in 161 cities and over 500 buildings worldwide are managed on VTS Rise. Premier landlords are incredibly enthusiastic about VTS Rise, including RXR, Starwood, Hines, Crown Realty Partners, and Beacon Capital, who have all signed on to adopt the technology.
"We're incredibly grateful for the partnership from top landlords as they have vaulted VTS Rise to the top position in the burgeoning tenant experience market", says VTS CEO Nick Romito. "VTS Rise empowers tenants to interface with their office space digitally, giving them a 'remote control' for the office in a truly integrated way".
VTS Rise expands our existing market-leading offerings for landlords and is the next step in our journey to ensure they have the best-in-class technology they need to operate efficiently as possible, while also creating the best environment for tenants as they return to the office during the COVID-19 recovery (and for years to come).
What makes VTS Rise the most complete tenant experience offering in the market?
VTS Rise provides tenants, building operators, and visitors with an immersive, tech-enabled experience while interacting with their building. And the power of VTS Rise doesn't stop at tenant experience. As part of the larger VTS platform suite, landlords are able to see the rate at which tenants are coming back to the market and how it compares to their occupancy trends, while also marketing your new space to existing tenants quickly once it's available. With the addition of VTS Rise, VTS now enables landlord teams to collaborate and build out their asset strategy with an entirely new set of data.
VTS Rise sees typical occupier engagement of over 95%, which enables entire asset teams to accurately assess for the first time how they and the building are performing for their tenants. "If you can't measure it, you can't improve it" and for the first time, landlords can measure how they're doing and be agile in how they serve the most important person in their ecosystem, their customers.
And with over 30 integration partners across the property technology spectrum, VTS Rise provides the most in-depth level of integration across the entire building. VTS' patented beacon technology makes VTS Rise the only tenant experience solution that can provide information about where occupants spend the most time throughout the asset, helping landlords to improve and measure their capital improvements strategy. And real-time polls, surveys, and mobile service requests are just some of the ways VTS Rise can assist in obtaining feedback directly from occupants on their experience in the space.
What's the industry saying about VTS Rise and tenant experience?
"VTS Rise enables landlords to provide a safer environment for their tenants through the ease and convenience of technology", says Hines General Manager Michelle Nanni. "Integration is key in this type of environment, at Hines we wanted a solution that could be utilized across our portfolio and address the unique needs of our tenants and best serve them. At this time VTS Rise has the ultimate offering to provide the overall best experience for our tenant engagement app." Want to hear more from Michelle? Stream our latest webinar conversation all about the power of a true tenant experience solution.
Tenant experience continues to be a highly in-demand service in commercial real estate, and as the world emerges from the COVID-19 pandemic, it proves to be more timely than ever. According to a recent VTS survey of office landlords, 81% of landlord respondents said they're actively evaluating a tenant experience platform, while 74% of those surveyed said they plan to have a tenant experience service in place by the end of 2022 or sooner.
"Although demand has begun to return to the market post-pandemic, we're still significantly off of our pre-pandemic high, and over the next few years, attracting the right kind of tenants to spaces and retaining them will be of the utmost importance for landlords", says VTS CEO Nick Romito. "In a renewals market, this kind of superior tenant experience not only incentivizes people to be in the office but motivates them. Post-pandemic, we've already seen this shift from a 'nice-to-have' to a 'must-have'. This technology is quickly becoming an integral part of the standard environment tenants expect from their landlords."
Ready to get your tenants back to work? Discover the power of VTS Rise for creating convenience, cultivating community, and collecting real-time data at your properties — enabling you to listen, learn, and take action in providing the tenant experience that actually drives renewals.
Read our official announcement here.